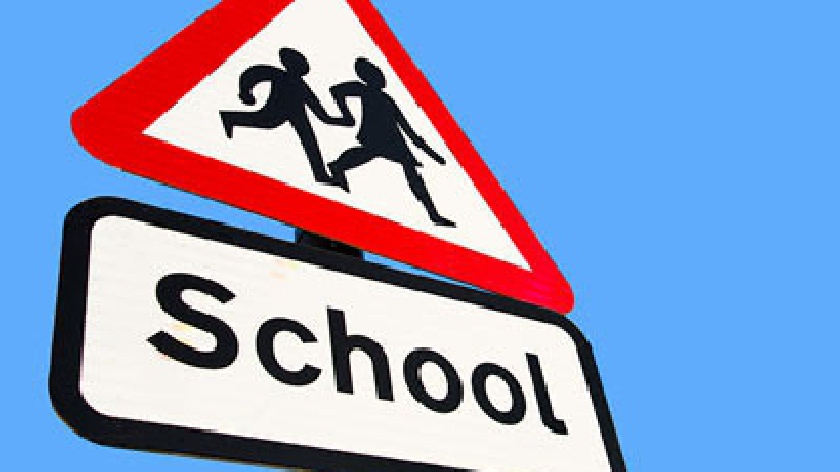 MKFM has been made aware of another two schools in the area that have confirmed cases of the virus.
(UPDATED 23/9: The Hazeley Academy has confirmed there has been an additional case - two in total - at the school)
Walton High (Brooklands Campus) emailed parents last Monday (14/9) just one week after reopening to announce that one member of staff had tested positive for COVID-19.
The school believes this poses "very little risk" to anyone in the school since the staff member fell ill on Sunday 6th September and remained at home until they received the test result on Sunday 13th September.
They say the staff member had "no close contact with students or most colleagues" but as a precaution one member of staff is now self-isolating and working from home.
"We believe no further action is needed since she has not been in school since Friday, 4 September and since then all areas have been thoroughly cleaned multiple times," the email added.
"A small number of other staff and a few students have had tests and self-isolated until they received their results but none of these were positive."
The school proceeded to state that the delay with testing is "already placing a strain on the school" and that students may eventually have to work from home should teaching levels fall drastically.
This is already what one Milton Keynes-based school is doing. Stantonbury International School has hundreds of pupils and staff self-isolating after cases of COVID-19 were confirmed in Year 7, 8 and 9. As a result, pupils in Year 10 and 11 are working remotely whilst staff are in self-isolation.
And The Hazeley Academy has confirmed that there have been cases of COVID-19 within the school. The school says they are continuing to monitor the situation and are working closely with Public Health England.
Parents were contacted on Tuesday (22/9) to state that one Year 11 pupil tested positive for the virus and again on Wednesday (23/9) announcing a seperate case in Year 8. They say that these two cases appear unrelated.
"The small number of children who have been in direct prolonged contact with the confirmed case have been contacted and will be staying at home for 14 days," the email to parents reads.
The Hazeley Academy remains open to other students and they are encouraged to attend school so long as they do not show symptoms.
This takes the current known total to eleven educational institutions that have confirmed cases of coronavirus. MKFM can confirm that the following schools have recorded cases of COVID-19:
Walton High (Brooklands Campus)
Stantonbury International School