Client Testimonials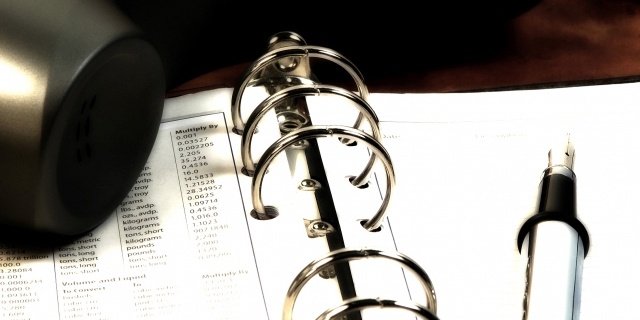 MKFM comes with recommendation from a variety of local companies and organisations in Milton Keynes.
Hear what some of our partners have to say about working with us...
"MKFM have been so supportive helping the Safety Centre promote our events and campaigns around lifesaving safety topics. Particularly promoting our knife crime education appeals, helping educate children and young people about their choices around carrying weapons and the impact these choices have on their lives. Having the reach of MKFM's platforms helps us connect with so many people and organisations across the growing city of Milton Keynes. The MKFM team have also been very supportive and responsive with promoting our Hazard Alley family tours across their platforms, contributing to sell out events which is a huge benefit to our safety education charity, ultimately helping us save lives through learning."
- Sarah Surridge, Marketing and Communications Manager at Safety Centre (Hazard Alley) Ltd
"Jo and the entire MKFM team have provided us with incredible opportunities throughout this partnership, enabling us to reach families and communities throughout Milton Keynes and beyond.
MKFM have played a huge role in helping us launch multiple projects, particularly Land of Lights Lantern Festival. The team's enthusiasm, hard work and reputation within Milton Keynes is truly impressive.
We can honestly say that working closely with MKFM has allowed us to connect with the local community in a way that we simply couldn't before. We're very excited about our partnership with MKFM and the endless possibilities on the horizon."
- Dean, Marketing Director of Gulliver's Land Theme Park Resort
"Being involved with the wider community within MK has always been part of our plans, so becoming a MKFM Business Member was an obvious choice, and one we now wish we had made earlier!
We have our own MK Breakers Basketball section on their News page with match reports, been interviewed live on air and the monthly network event (Meet of MK) allows us the opportunity to promote ourselves to an ever-growing number of like-minded local businesses.
We have been so happy with our first 6 months, having secured several new sponsors, with the help and support of Jo ( Ronan) . The next step for us is radio advertising and we busy working with Jo on our first ever local radio marketing campaign!"
- Peter Taylor, MK Breakers Basketball Club
"MK Springers has been working with MKFM since late 2022. We are grateful for the expertise, networks and ideas Jo, Jodie, and the wider team, offer and support us with. MKFM are always ready to support the community of Milton Keynes and we are delighted to be a Business Club member with them. We have seen success already with donations and partnerships coming our way as a direct result of working with the MKFM team."
- Kelly, MK Springers
"In 2022, my business decided to venture into new territory, by hosting industry genre specific expos and conferences. Due to launching this aspect of the business from a cold start, I new that public awareness for my brand and our first fledgling event (last year) was paramount, and so instantly turned to MKFM for support. Unfortunately, the Queens passing forced our event to be rescheduled due to a clash of dates, and so we had to stop the campaign abruptly and reschedule it for later in the year. Not only was Jo and the team highly proficient in helping us to work through this sudden challenge, but the moment our campaign stopped, we noticed a severe drop in delegate registrations and realised the power that MKFM had brought to our initial marketing campaign. As a result of this, having now planned a heavy 2023 events agenda in both the Property and Business sectors, our core marketing strategy now evolves around the on air publicity and an annual radio marketing campaign strategy for our business, to bring awareness to the Expos & Conferences we will host in the city this year. What started out as a small test campaign is now a firm strategy in our businesses operations and we just wanted to say thanks to Jo, Lia and the rest of the marketing team for your fabulous insights, advice and strategy support in helping make our business visions a reality both last year and for the years ahead."
- Angela McCall, McCall Group
"We have been advertising with MKFM since 2011. Over the last 11 years we have watched MKFM grow and become MK's local station. We consistently see a high portion of cars coming into the workshop with MKFM playing. The team have always been quick to respond to our needs and we couldn't recommend them enough."
- Shelly, Anglos
"As one of MKFM's Principal Partners we have hugely benefited from our relationship over the past 7 years. Our research shows that a good proportion of our visitors to the MK Job Show have heard about the event through MKFM radio adverts and editorial from MKFM.com. Nothing is ever a problem for the team and this was more than evident with all their support during the pandemic."
- Mike, JS Media
"I am the external marketing partner for MK City Plumbing & Heating and wanted to provide some really positive feedback from the services that we have received.
Both myself and client have been really impressed with how proactive and supportive Jo has been, capped off by her 'out of the box' thinking to making things work. This has been further reinforced by the customer contact data that we have received early today which represents an opportunity for the sales team ☺
By the way, I work with agencies / radio / paper…so can identify when an account manager steps up. First email like this I have sent in 2020, so big massive thumbs up!"
- Anthony, MK City Plumbing & Heating
"It has been amazing working with MKFM. The whole team have made me feel so welcome and relaxed. Being the first time, I have personally had to deal with a radio station for business reasons it was a little nerve racking, but you all explained everything really well and answered any questioned I had throughout.
Everything was done pretty sharpish so didn't have to wait ages to hear back from you or anything and the adverts I had produced sound great."
- Nehar, Spot on Events Ltd
"MK Sports Bar & Lounge have been working with MKFM for over 1 year now, with great results for our business, the radio ad itself has been the most successful form of advertising we have done. The team are great to work with, helping to come up with additional ideas as part of the package which has helped raise our profile even more. We're looking to working with MKFM again."
- Dean, Owner, MK Sports Bar
"MKFM have been fabulous to work with. The team are always on hand to provide help and advice, as well as offering up ideas on how we can further promote our business. Despite the pandemic, we managed to continue our radio interviews as normal and are always met with warmth and enthusiasm from all members of the team. Thank you for all your help and support this year."
- Katie, Marketing Executive – Woodfines
Why not contact us and see what we can do for you?
Email sales@mkfm.com or call us on 01908 230149.