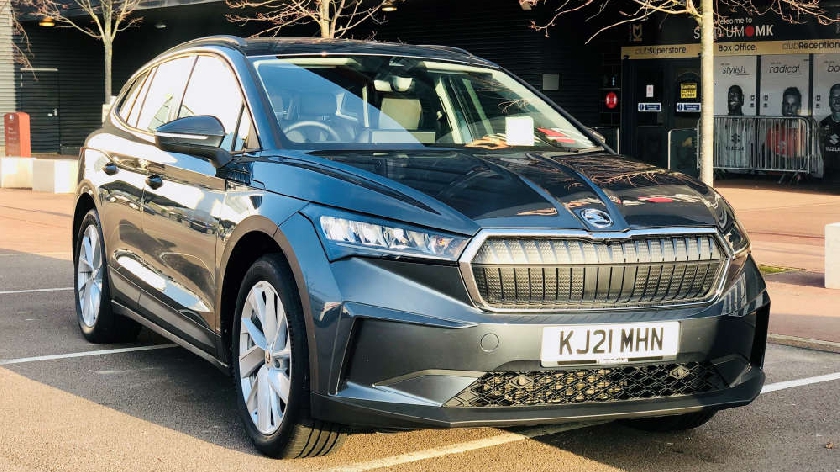 If you're looking for an all-electric family SUV that will fit effortlessly into daily life, then read Lia from the MK Breakfast Show's full review of the Skoda Enyaq iV here...
After hearing Skoda had joined the fleet of cars on offer at the Electric Vehicle Experience Centre in centre:MK back in September, I was really keen to give the Enyaq a test drive.
Having driven the all-electric Renault Zoe ZE.40 over the last 12 months (more details in a previous blog post here), I was keen to experience a different brand and sized car to see how it would fit into my life in Milton Keynes.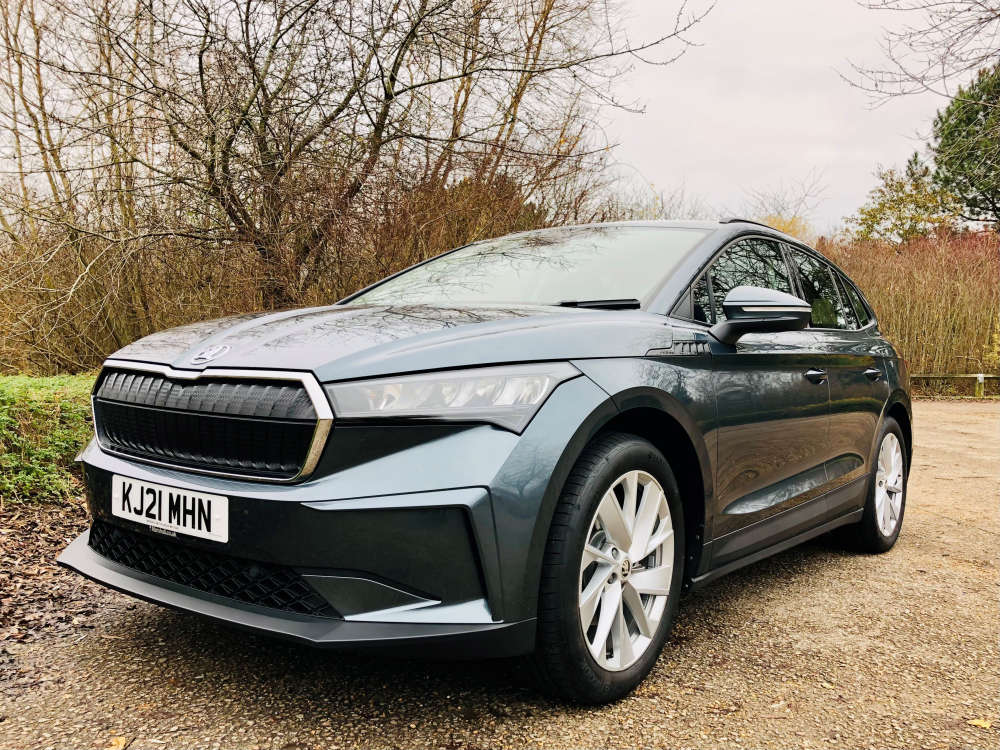 On first glance the Enyaq iV is very appealing as a family car. It looks robust yet sporty, sleek and striking, accessible yet sophisticated and most definitely still a Skoda at heart. With plenty of functional space, robust build and impressive on-board technology my experience got better and better over the week of my test drive.
The Skoda Enyaq iV 60 has a usable battery size of 58kWh, with a real-world range of 205 miles (WLTP 257), it can charge at 100kW in around 33 minutes. It also has great performance, with a 132kW motor it's capable of 177hp and a 0-60 time of 8.7 seconds.
Considering the size of the car, I couldn't believe how punchy the performance was nipping around MK. The novelty of driving an automatic has also still not worn off, it makes journeys around town a much more relaxed experience - especially at all of the roundabouts!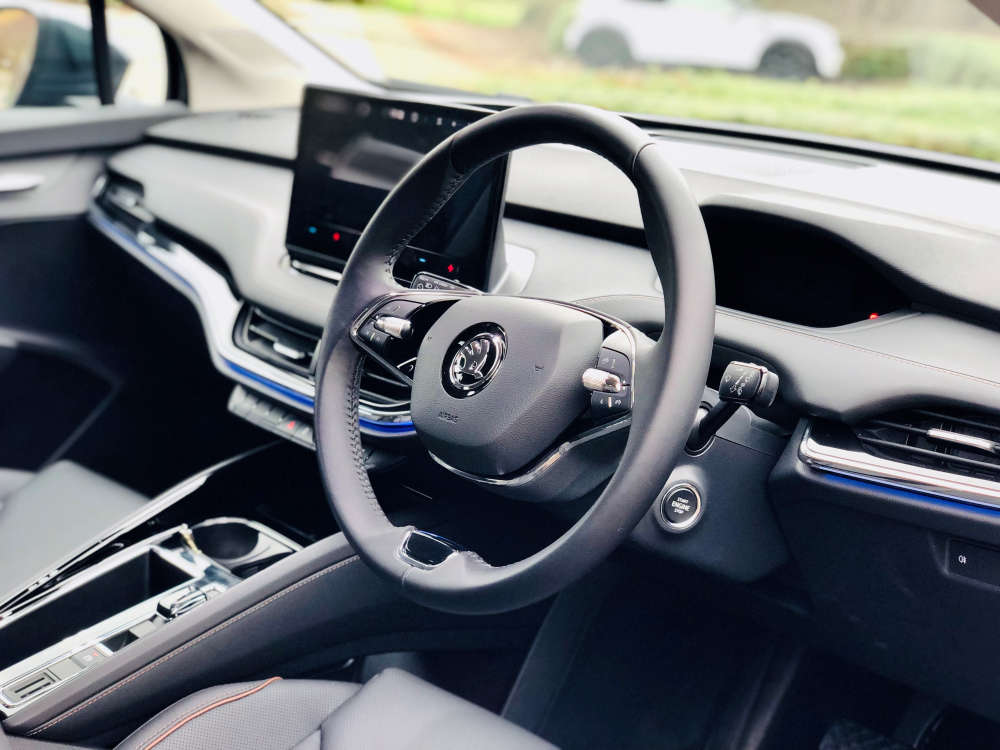 I was particularly impressed taking the Enyaq iV on a longer drive to visit friends in Hertford. The reliable range and fast charging options of the car eased any concerns I may have initially had when making the move to electric. I made my journey to Hertford and back on a single charge and still had 50 miles to spare! I was able to connect to the maps on my phone via Apple CarPlay, utilise the impressive multimedia infotainment system and fill up the biggest boot with lots of Christmas presents (check out the photo gallery below to see for yourself)! The LED Matrix Headlights helped to cut through the fog I experienced on some of the country roads on my journey home and I had a quiet, responsive, comfortable and smooth drive - couldn't have asked for more!
One thing that stands out about the Enyaq iV is the Regenerative Braking. When I took my foot off the accelerator the car didn't coast, it braked. The digital dashboard shows how much electricity you're using and the kinetic energy being recuperated when you slow down. This energy is recovered back into your battery and in doing so maximises your range and reduces wear on the car - technology is amazing!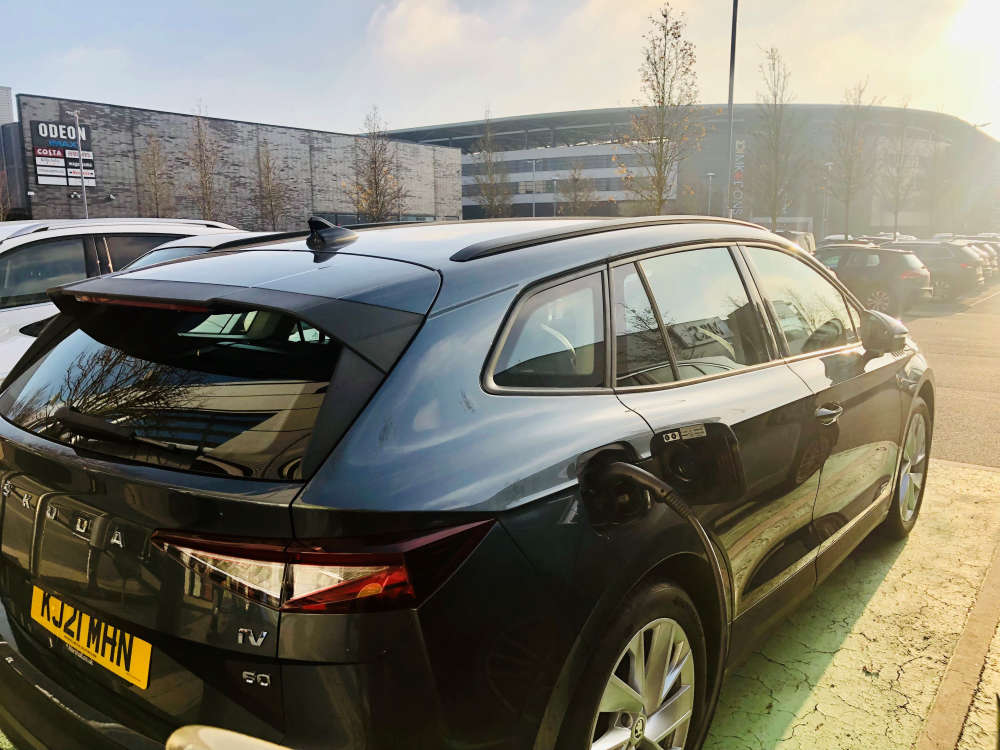 The charging cap is in exactly the same place you'd expect to find a fuel cap for a petrol or diesel car. Once you get your head around charging your car while you're doing other things, as you would your phone, you will see how easily it fits into your everyday life and you don't have to go out of your way to recharge. I utilised the free charge and free parking available at the MK1 Shopping & Leisure Park for a few hours every morning whilst I co-hosted the MK Breakfast Show. Milton Keynes is the perfect place to drive electric and plug-in vehicles. MK has invested heavily into paving the way for electric motoring (find more details about charging in MK here).
The Skoda Enyaq iV offers plenty of space, great range and a sleek aesthetic and is an ideal all-electric family SUV. Why not try it for yourself...
Fancy a test drive?
The EV Centre in centre:MK have two models of the Skoda Enyaq, the Enyaq iV 60 and Enyaq iV 80. The Skoda Enyaq iV 80 has a usable battery size of 77kWh, with a real-world range of 260 miles (WLTP 334), it can charge at 126kW in around 34 minutes. It also has great performance, with a 150kW motor it's capable of 201hp and a 0-60 time of 8.6 seconds.
The models are available for flexible test drives at the standard test drive rate of £15 per day, from 2 – 8 days.
Book your Electric Vehicle Experience now using the form below and receive 20% off. Or quote promo code MKFM20 when enquiring with the Electric Vehicle Experience Centre directly.