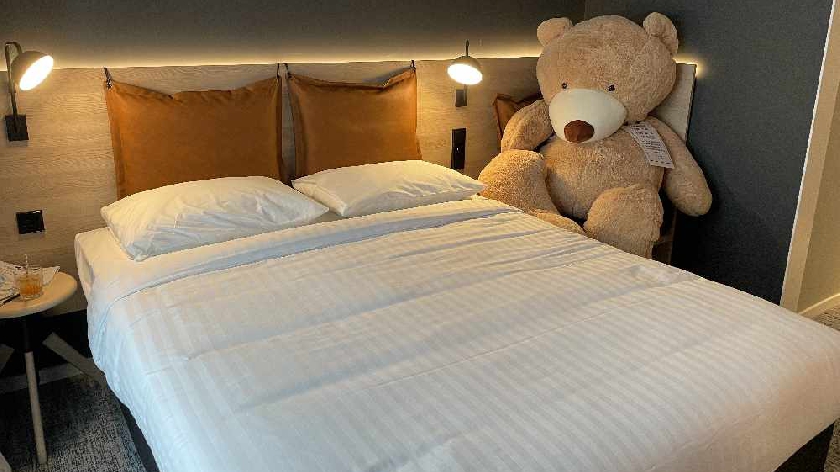 Darren from the MK Breakfast Show tried out the brand new Moxy Hotel on Avebury Boulevard. Find out about the rooms, breakfast and facilities in his review…
Like most of us, I haven't really been anywhere over the last year. So when the opportunity arose to stay overnight in a hotel I jumped at the chance, even though I only live a few minutes down the road.
In COVID times the idea of getting away from the kids, eating out at The Hub, staying overnight and then visiting centre:mk the next day was very appealing.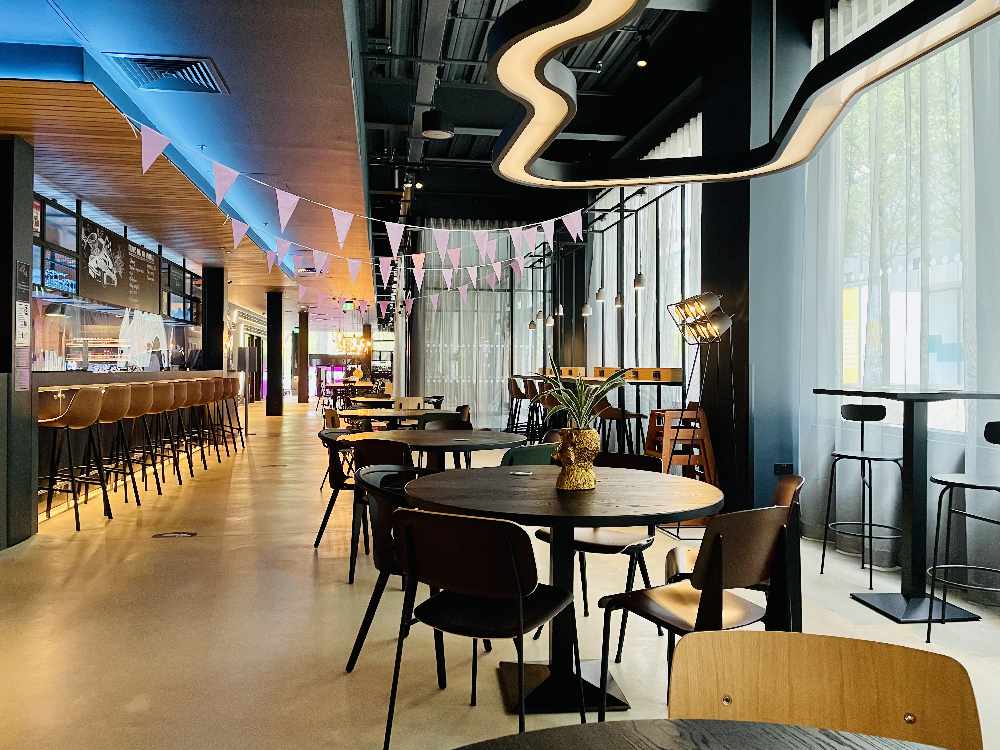 Mrs D and I arrived just after 3pm last Saturday (19/06) and was immediately impressed with the open plan lounge, bar, and check-in area. You can read more about this area if you fancy popping in for a coffee or beer here.
During check-in we confirmed our details and were asked if we fancied a complimentary cocktail, with a choice of alcohol or not - how could we say no! The whole check-in process took a few seconds and once our cocktails were made, we headed towards the lifts to find our room on the third floor.
Once out of the lift, we were greeted with the smell of new carpet (love that smell) and low energy efficient lighting that turned itself on as we walked towards our room.
Upon opening the door, the décor blew us away, alongside the ultra-modern bathroom and large screen LCD TV. Once again, the room had that brand new smell as if we were the first guests staying overnight.
At this point I must thank the Moxy team for the note written on the mirror which read:
"Hey Gorgeous! That face is way too pretty just for radio xx"
At this point I immediately took to TripAdvisor and Google and rated the hotel as 'Exceptional'.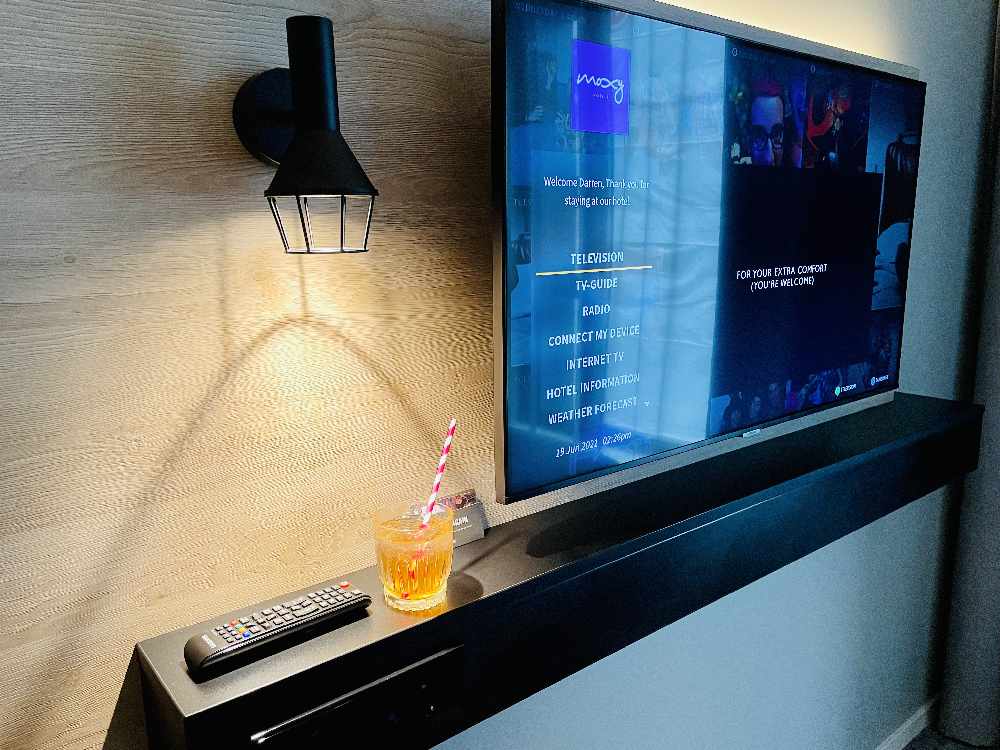 Joking aside, the room itself was a good size. It had everything you would expect with a nice big TV jammed pack with loads of TV and Radio channels (but no MKFM). The bathroom was full of towels, big bottles of handwash, shower gel and conditioner. The bin in the bathroom was the first I've seen in a hotel that provided one section for general rubbish and another section for recycling.
If you are carrying a bag of tech, there are loads of plug sockets and USB sockets to charge your phones, watches and other gadgets.
Also in our room there was a massive teddy (bigger than Mrs D) with an invite to take it to reception for another two complimentary cocktails. I decided to keep it where it was as if Mrs D and I had a ding dong I might need something to cuddle up with. Later on we found out it's a little challenge that Moxy like to set, basically if you can carry the oversized teddy to reception then you deserve a drink after the exercise of carrying the lump of a teddy from your bedroom to the bar.
As we were getting ready to go out, we noticed that my shirt could do with a quick iron. Ah just as we thought Moxy had everything we quickly realised there was no Iron in the room. Never mind, we got ready and left our room ready for a night out at The Hub.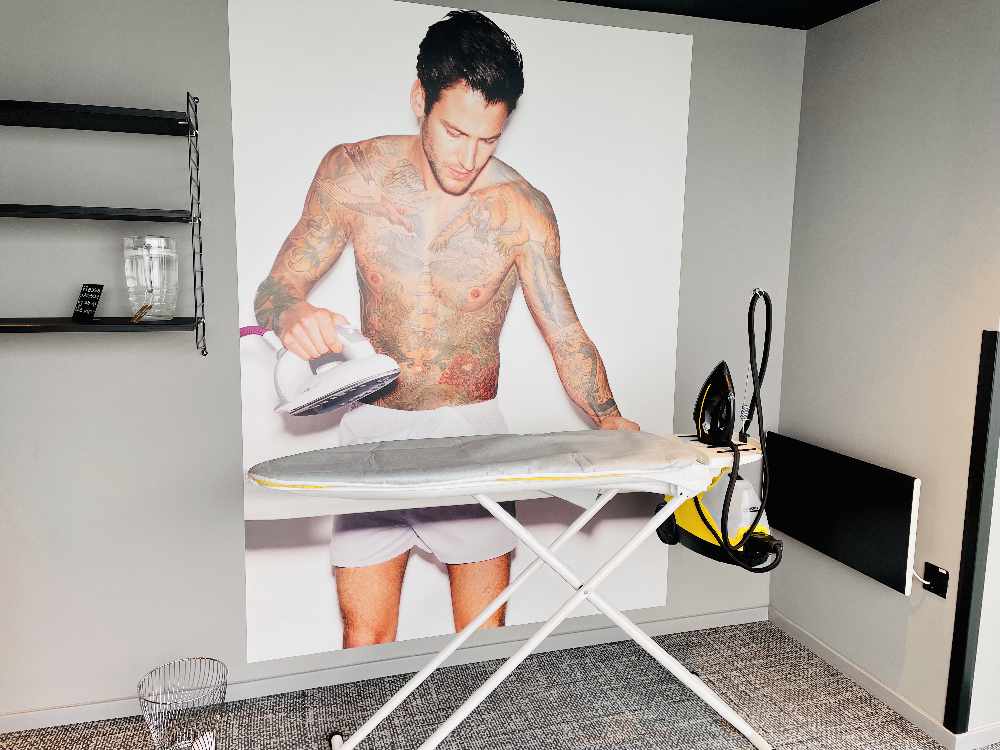 On the way to the lift Mrs 'hawk-eyed' D saw a sign that said 'Ironing'. We walked further down the hall and discovered the hotel has an ironing room. As you can see from the photo, the room is bright, spacious, and kitted out with a rather fancy iron. We later found out that each floor has one of these rooms which is just incredible. Mrs D took a liking to the photo on the wall, so I suggested she stayed at the hotel every weekend and brings our ironing, sounds perfect to me.
Following our evening out at The Hub, we had a few drinks from the hotel bar before going up to our room. There is a fully stocked bar, all reasonably priced with a pint of Stella at just £4.50.
Now we get onto the most important part of our stay, the bed, and a good night sleep. After being married for 25 years, that's right sleep! The bed itself was queen sized, firm mattress with good quality bedding and pillows.
We both had a really good night's sleep and something that did impress me was when I got up to use the loo in the night, the bed has a little light that comes on when it senses your feet. This provided enough light to see my way to the toilet without disturbing Mrs D.
Before we move on to the Breakfast, our room had full climate control that kept the room at our desired temperature. It was great to be somewhere where the air conditioning actually worked!
If you are like Mrs D and I and enjoy a quick workout before breakfast (who am I kidding?) Moxy offers a clean, bright gym with plenty of equipment including: treadmills, bikes, dumbbells, boxing gloves and punch bag!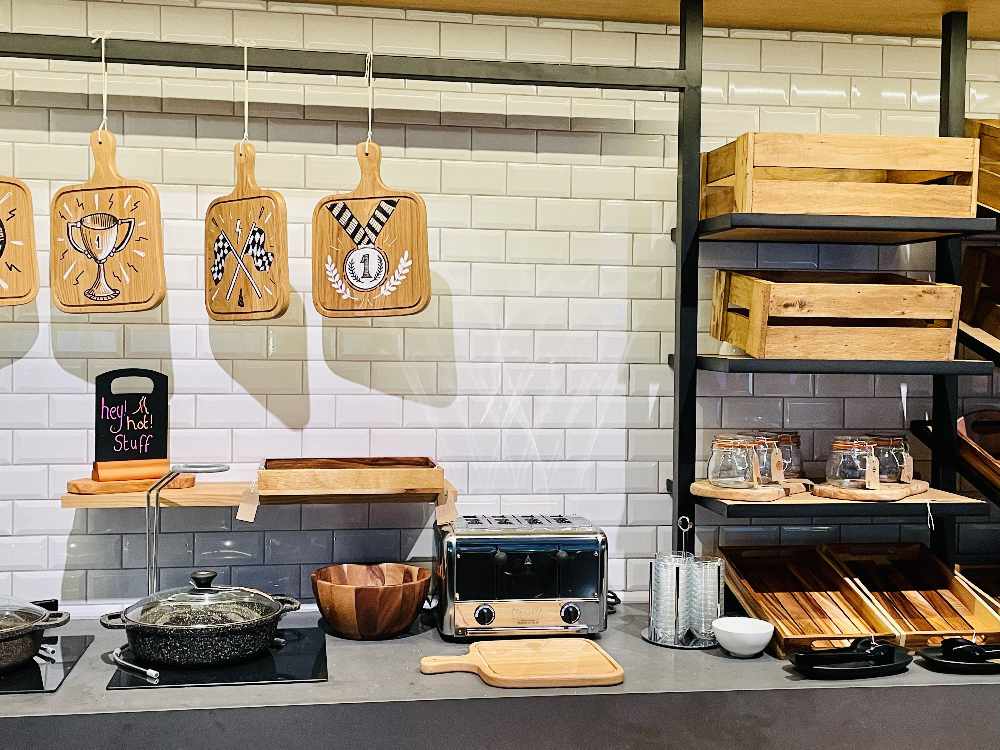 Due to COVID, Moxy are unable to offer their buffet breakfast, as you can see from the photos below, the hotel has the perfect space once restrictions are lifted. Breakfast is currently served on a tray from a selection of items you pick the night before. We went for a cooked breakfast and selected coffee, orange juice, a croissant and yogurt. It was the perfect start to the day thanks to Moxy using quality ingredients and condiments.
After breakfast we went back to the room and got ready for a day of shopping. I must add at this point that the shower was perfect, loads of shower gel and big soft towels that are big enough to cover even my backside.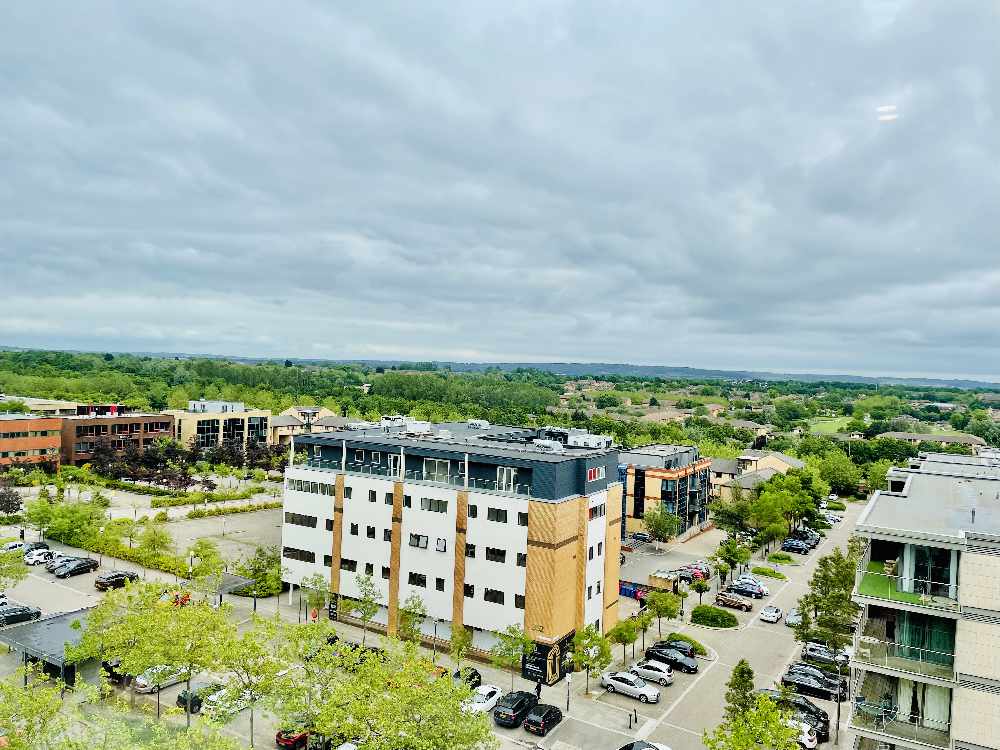 We then checked out and left our bags in Moxy's storage area and went shopping at centre:mk.
In summary, Moxy Milton Keynes have a number of dates where you can stay for £75 on a Saturday night. If you do fancy a night away from home then the hotel is perfectly placed for a night out and shopping the day after. Equally if you have family and friends that live outside MK that you can't put up, Moxy is a fantastic hotel from them to stay. The beds are comfortable, the shower is fantastic and all in all Moxy caters for every need.
For your chance to WIN an overnight stay for two at Moxy Milton Keynes simply nominate a quirky name for one of their new rooms via our submission form here.