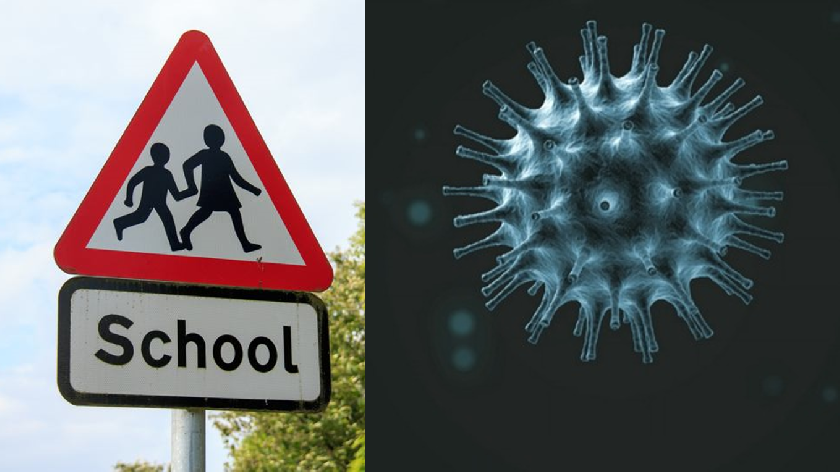 There are now six known educational establishments across Milton Keynes which have a confirmed case of coronavirus.
Schools and colleges across the city have been taking appropriate action after a coronavirus case is identified in liaison with local public health teams.
It comes as the Prime Minister Boris Johnson said that the country is "now seeing a second wave" of the virus.
Here is the latest list of schools and educational settings in Milton Keynes which have been affected by coronavirus:
Stantonbury International School
Stantonbury International School has now closed for students in Year 7, 8, and 9 after one pupil in each year group tested positive for COVID-19.
On Monday (14/9), it was revealed that one student in Year 7 had tested positive resulting in the temporary closure of the school.
Then on Wednesday (16/9) a Year 8 student tested positive, and yesterday (18/9), it was announced that a Year 9 pupil had also tested positive.
Students in the affected year groups, which is effectively half of the school, must now self-isolate until the end of the month.
Shenley Brook End School
Shenley Brook End School wrote to parents yesterday to confirm that a pupil had tested positive for COVID-19.
Headteacher Chris Holmwood says that the student in question, a Year 12, is now self-isolating and the "small number" of students and staff who have been in contact with the affected student have now been informed.
"A small number of students have been sent home and relevant staff have been informed," he said in an email. "Rooms that have been used have been locked and will be deep cleaned. We have been in contact with the Health Protection Team and are following their guidance and protocol."
Long Meadow School
Long Meadow School in Shenley Brook End announced on Thursday that they have had to close a 'whole bubble' due to further cases of COVID-19 in the school.
This takes the total number of positive cases at the school to 6 after multiple members of staff have also tested positive for the virus.
Emma Kidd, Deputy Head Teacher, sent out a letter updating parents which reads: "We have been advised by Public Health England that there has been a further confirmed case of COVID-19 within the school."
Loughton School
Loughton School sent an email to parents on Wednesday (16/9) informing them that a Year 6 pupil tested positive.
It reads: "With the safety and well-being of all a priority, we are instructing pupils and staff within the class and any classes linked to this bubble in any way not to attend school and to self-isolate for a specific period of time as calculated by Public Health England (PHE)."
Students in certain classes are now self-isolating and can return to school at the end of the month. The school says these children will continue to be educated, but remotely.
Ousedale School
It has been confirmed that there has been a second case of coronavirus at Ousedale School in Milton Keynes after students attended a 'party' in local woodland.
Earlier this week MKFM confirmed that one Year 13 student had tested positive after attending a gathering in Olney a couple of weeks ago.
All students who attended the 'party' were told to self-isolate for two weeks, which reportedly has left over 100 people from Year 10 and above having to take time off school.
And parents received an email on Thursday stating that another Sixth Form student has the virus. Both students have been into the school, with the first student sitting with their tutor group for one hour, and the latest student being in school for one day on September 7th.
Milton Keynes College
Milton Keynes College confirmed on Thursday (17/9) that there had been a positive case within the Inclusive Learning School, which is for those with special educational needs or those who require extra educational support.
One member of the school's management team tested positive for COVID-19 and the college has proceeded to state that the risk to students is "very minimal".
All impacted students and staff have been notified, with parents receiving an email (as seen by MKFM) which recommends their child self-isolate until Thursday 24th September 2020 - two weeks after the member of staff was in college.
Are you aware of another coronavirus outbreak at a Milton Keynes school? Message us on Facebook or email news@mkfm.com. You will remain anonymous.