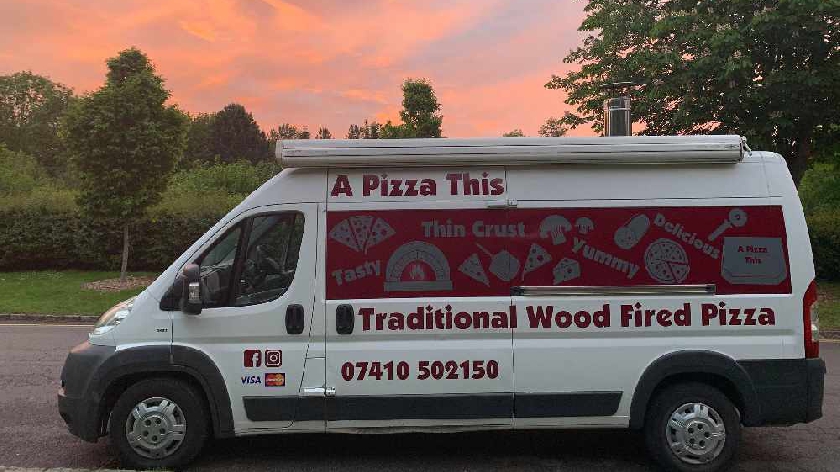 A local pizza van that has proved a hit with locals has now moved to its new location, which is a stone's throw away from their original base.
A Pizza This is a family-run business that has cooked wood-fired pizzas out of their converted VW camper van at Willen Lake for nearly five years.
It is a fan favourite due to its waterside location, drawing in lots of customers that come to visit the lake.
But earlier this year A Pizza This was told that their contract would not be renewing due to a restaurant opening that has exclusive rights to sell hot food in the area.
Over 2,500 people signed a petition calling on The Parks Trust, which owns Willen Lake, to reconsider allowing the pizza van to stay.
Although the petition was not successful, it resulted in A Pizza This' customer base growing stronger - they even helped the business decide on its future by filling out hundreds of surveys.
Now, after months of uncertainty, A Pizza This has managed to secure a spot a short walk away from Willen Lake.
The business will be opening a new van at Livingstone Drive in Newlands, between Gulliver's Land and David Lloyd gym.
"Over the last few weeks we have put blood sweat and tears into converting a van into our new wood-fired pizza venture and we are now ready to go live," said Chris and Kim from A Pizza This.
A Pizza This will be opening on Saturday 26th June in the new location. There will be outdoor seating, and collection/takeaway is available.
Chris and Kim continued: "We would like to thank everyone who has supported us recently and over the last four and a half years.
"We have been touched as an independent family business (one of the first woodfired pizza establishments in MK) by the local community who care so much about local independent businesses."