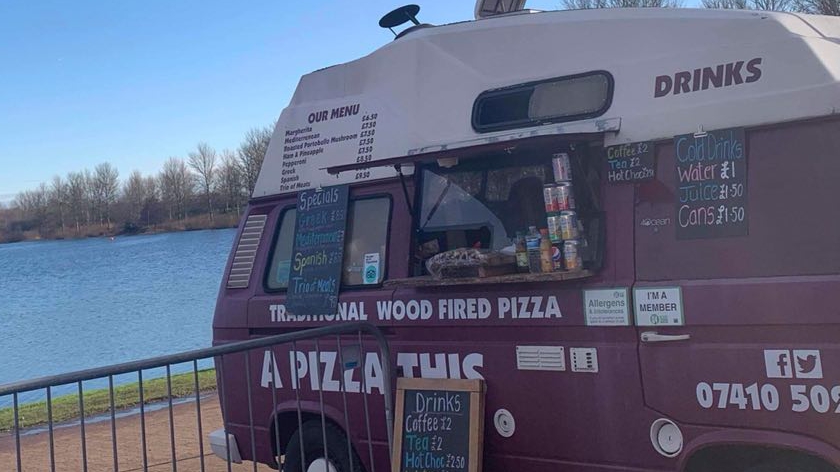 A Pizza This, which is having to move from its current location at Willen Lake, is calling on residents for help.
The family-run business cooks woodfired pizzas out of a converted Volkswagen camper van, just along the waterfront next to Willen Lake.
A Pizza This has proved a hit with locals throughout its years at the lake, but they have now been told by The Parks Trust, which owns the site, that its contract will not be renewed.
This is due to a new restaurant opening that exclusive rights for hot food sales in the area.
The decision generated disappointment and frustration amongst locals, who even started a petition to 'Save the Willen Lake Pizza Van' - a petition that reached over 2,500 signatures.
But The Parks Trust has said that A Pizza This cannot stay at Willen Lake, but it is believed that they are now helping them find an alternative location.
As a result, A Pizza This has called on their customers' help and advice on the potential ways that the business can operate in the future.
They have launched an online survey asking questions about buying habits, including whether delivery or collection is most convenient, and if free parking would encourage customers to purchase their products.
A Pizza This said: "We now need to find the best solution for A Pizza This and would love your help to do this.
"Your answers will help us formulate a plan for moving forward."
A Pizza This will remain at Willen Lake until the end of the month.