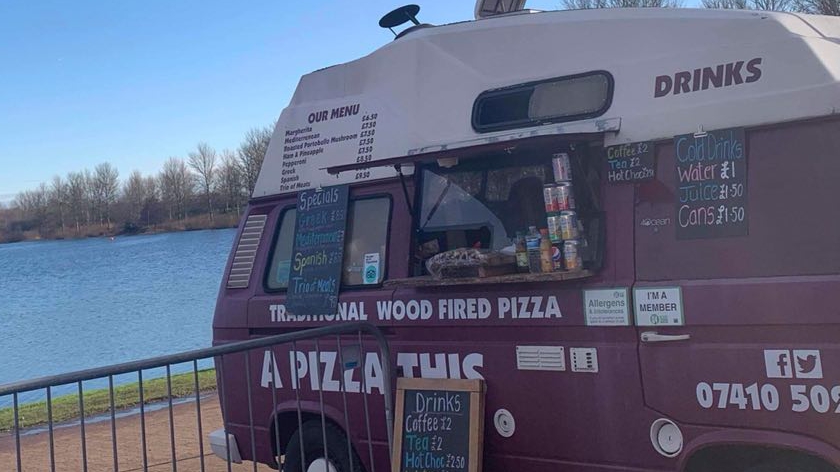 A Pizza This has been told by Parks Trust that their contract will end on 31st May.
The family-run business has been selling wood fire pizzas from a VW Campervan at Willen Lake South for the last four years.
However, last week Parks Trust told them their contract would end in May due to the new restaurant/cafe having wood fire pizzas and having exclusivity to sell hot food at the Lakes.
The news has come as a huge blow to A Pizza This as they expected the new restaurant wouldn't affect their contract.
While they won't be able to stay at Willen Lake, they hope that Parks Trust will be able to provide them with another site to be able to continue from.
In a Facebook post, A Pizza This said: "A Pizza This is our whole world and is our main income source.
"We left our jobs to pursue this dream and we cannot let these last 4 years go to waste.
"We have put everything into our independent business and have made some great friendships with customers along the way.
"We have always had incredible support from our customers and now we need your support more than ever, WE'RE NOT READY TO GIVE UP YET."
The business has been a huge asset to the community, together with Charity Recycling MK raised £42,000 just from recycling Tassimo coffee pods.
The money was then donated to Willen Hospice and MK Cats Rescue.
They were also the first business at Willen Lake to use recyclable packaging for their pizzas.
A Pizza This have asked that if anyone is aware of an alternative location they can operate from in Milton Keynes to contact them via Facebook or apizzathismk@gmail.com.