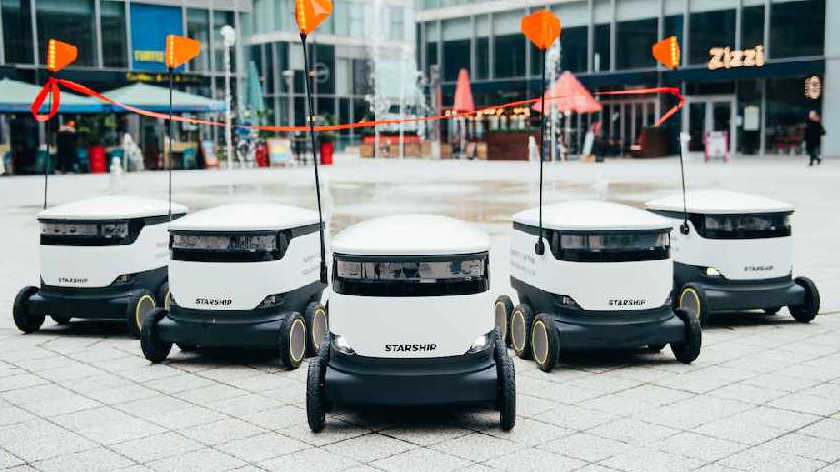 Starship Technologies is celebrating four years of delivery robots in Milton Keynes.
On this day in 2018, Starship released their autonomous delivery robots onto the redways of MK.
Since then, the people of Milton Keynes have become accustomed to seeing them driving around and making deliveries.
Lets take a look back at some of the times the small white robots have won the hearts of the nation so far...
After not long in Milton Keynes, the robots took part in the MKFM Community Challenge , the robots helped by collecting donations for MK Food Bank from a local secondary school.
After two years in action, Milton Keynes had the 'world's largest autonomous robot fleet' .
The expansion is still growing four years on.
In 2020, the people of MK came together to save the robots from flooding.
Following in Newport Pagnell led to dozens of residents heading to the virtual rescue where eventually, Starship Technologies retrieved the bot.
As well as flooding, the robots have also experienced snow - IN PICTURES: Starship robots in the snow
Throughout the pandemic, the robots helped people across Milton Keynes with shopping, food deliveries and more. Bringing a bit of joy to everybody's day, the helped bring people a little bit of normality (even if they still seem crazy to outsiders).
Starship gave free delivery to NHS workers in Milton Keynes, giving residents the following message: "our little robots wanted to let you know that they're fully prepared and ready to deliver, day and night."
The robots saw the demand triple as people stayed at home.
In 2021, company behind Milton Keynes' Starship robots celebrated 1 million deliveries worldwide.
The company had over 120 robots making regular deliveries at that time.
In that year, a Milton Keynes baker paid homage to MK's famous delivery robots by creating Starship cake.
One customer contacted SweetSarah, a local cake business, requesting their very own edible bot.
Sarah, who offers a variety of sweet treats, happily accepted the challenge and spent around 11 hours putting it all together, you can see the amazing cake here.
In 2021, a local MK even used a Starship robot to propose to his girlfriend!
Local App Developer Ben Hogan filled a robot with rose petals and an engagement ring!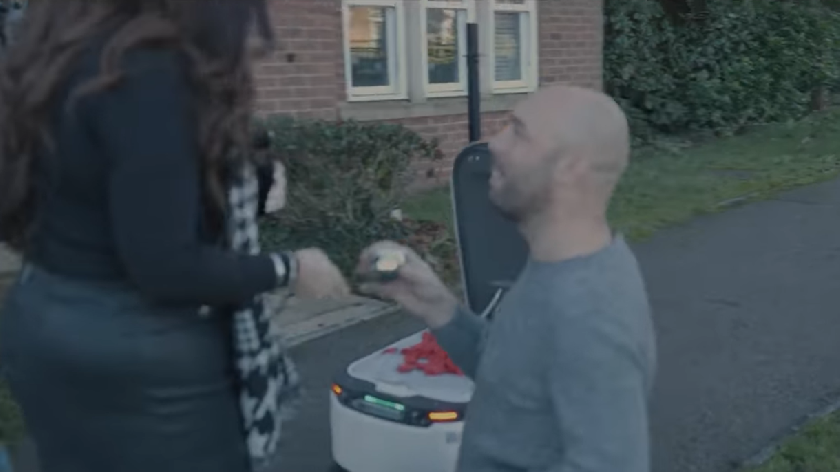 You can watch the proposal here - VIDEO: Milton Keynes man uses Starship robot to propose to his girlfriend
Starships made national headlines again following the proposal, when BBC Breakfast hosts said 'Maybe it's a Milton Keynes thing' - they couldn't believe we have our shopping delivered by robots!
The pair were covering the story about the proposal and could not believe their eyes.
It was not the first time our robots gained wide coverage, they have had national and international media coverage in The New York Times, The Guardian, The Telegraph, FT and many more.
On top of our favourite white robots, MK has also been spoilt with PumpkinBots, LuckyBots and ReindeerBots in our time, recently, Starship released wild 'BunnyBots' into Milton Keynes ahead of Easter.
You can find out more about the Bunnybots here.
Starship Technologies took to Facebook to say: "On this day four years ago, we celebrated the launch of our autonomous robotic delivery service in Milton Keynes! Since then, we've been a part of countless robo-selfies, special deliveries and even momentous celebrations.
"What a journey it's been, so thank you Milton Keynes for making each delivery extra special."