Milton Keynes Summer of Fun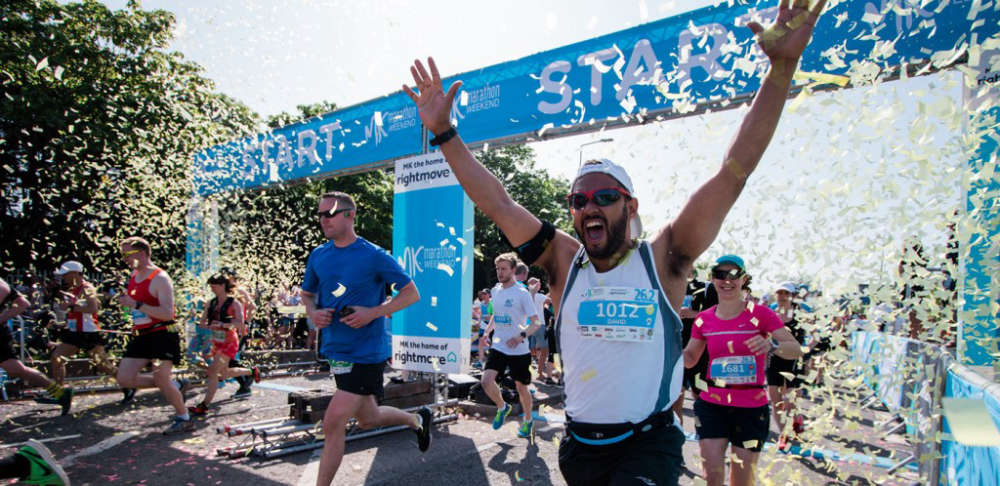 After a challenging few years and with summer around the corner it's time to get excited and plan for a Summer of Fun across Milton Keynes. There are so many incredible events to visit, support and take part in as the weather gets warmer and here's a few to get in your diaries…
MK Marathon
Mark your calendars for the weekend of 1-2 May 2022, when the Milton Keynes Marathon Weekend will return to an amazing finish at Stadium MK. The multi-award-winning marathon event is consistently ranked in the top 10 UK marathons and this year, the race is set to return with its popular 2016-2019 race routes including a single-lap marathon course.
The race takes place on Bank Holiday Monday 2nd May 2022 at 10:00am starting at Saxon Street, outside Stadium MK. The course time limit is 7 hours with a spectacular stadium finish location.
Additionally, due to the popularity of its virtual race experiences over the pandemic, the Milton Keynes Marathon will provide a virtual option in 2022 for those who cannot travel or would prefer to do the race from home. Registration for the event is now open so sign yourself up, get training and we look forward to seeing you for another fantastic Milton Keynes Marathon Weekend!
My Chemical Romance
Live concerts return to MK this May with American rock band My Chemical Romance performing at Stadium MK on 19th, 21st and 22nd May. The band had originally planned to hold the British leg of their worldwide tour in 2020. The ongoing developments of the COVID-19 pandemic meant that those dates were postponed but the band are excited to get back out on tour saying, "we REALLY can't wait to see you in 2022" in a statement.
Imagine Dragons
Imagine Dragons will also be performing at Stadium MK on Saturday 18th June 2022, the only UK date on their Mercury World Tour. With 46 million albums and 55 million songs sold globally, as well as 74 billion combined streams, Imagine Dragons remains one of the best-selling rock bands, reinventing the genre with their enormous breakout success across the 2010s. Billboard's Top 3 rock songs of the decade belonged to the band –"Believer," "Thunder" and "Radioactive."
Craig David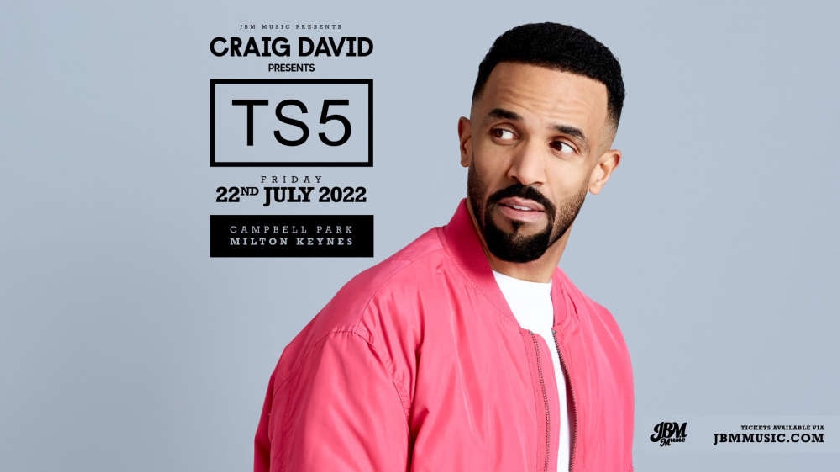 Craig David is set to take to the stage in Milton Keynes on Friday 22nd July, presenting his globally renowned TS5 show. His immensely successful DJ, MC and singing show will fill Campbell Park this summer. Forged in his Miami penthouse, TS5 began its days as the most exclusive pre-party around and grew into a worldwide success.
Craig David's upcoming album '22' is a celebration of his 22 years on the music scene and is dropping on 13 May 2022. You will get to experience some of his latest released tracks right here at this TS5 show. 2022 is set to be the year of Craig David and you'll get to hear his new and old tracks alike and much more at Retro In The Park. Craig David Presents TS5 promises to get you and your mates smiling and dancing all day long!
STEPS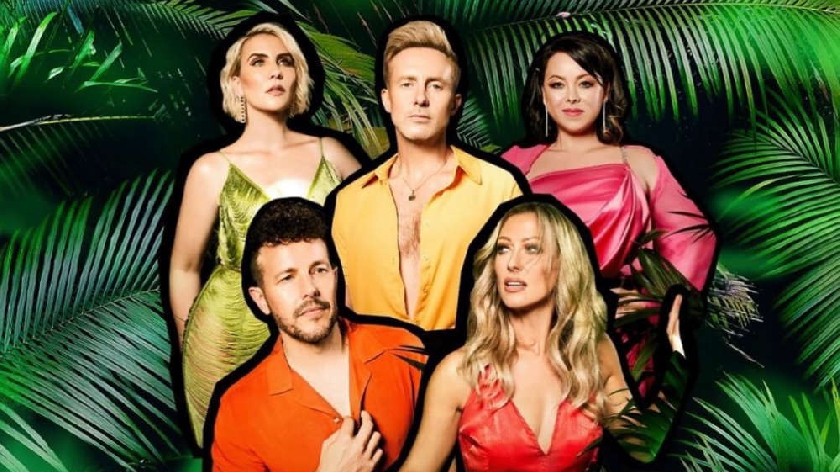 STEPS will also be making their way to Milton Keynes this summer for a show at Campbell Park. The reformed 90's pop group will be live in our iconic park on Friday 29th July.
Since 1997, STEPS have released some iconic singles such as 5, 6, 7, 8, Tragedy and Stomp, plenty to keep you on your feet! After getting back together in 2017, STEPS released their latest album 'What the Future Holds' in 2020. Fans will be able to flock into Campbell Park for the fun show and colourful outfits from 4:00pm til 11:00pm. STEPS said on Facebook: "We are SO ready to bring on the party, who's coming?!"
Milton Keynes Dragon Boat Festival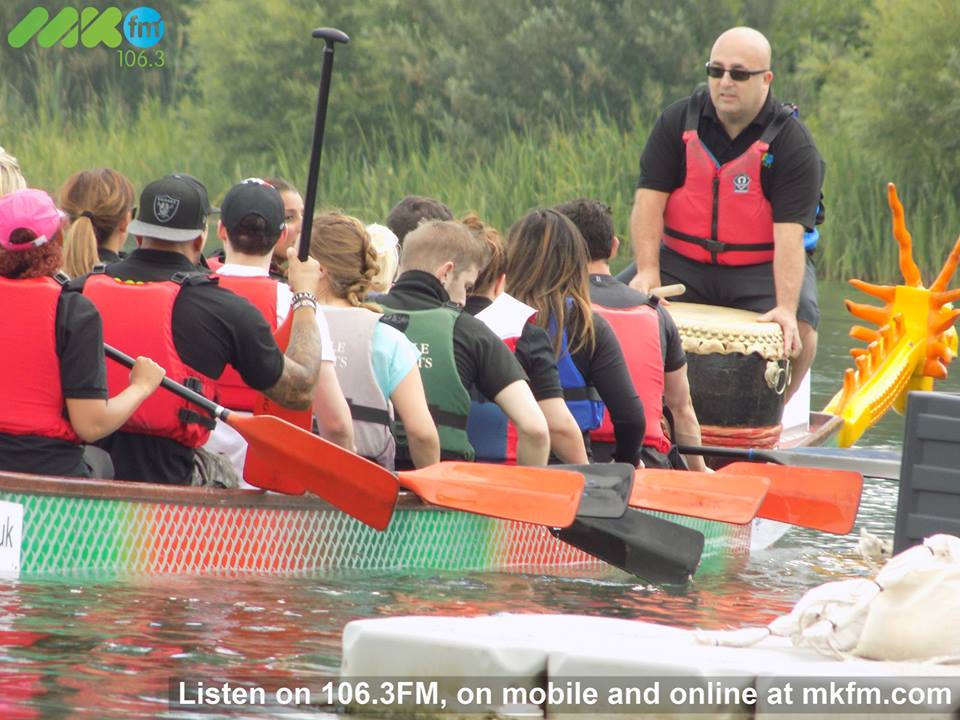 Entries are officially open for the annual Milton Keynes Dragon Boat Festival which returns to Willen Lake on Saturday 24th September 2022! The Dragon Boat Festival, organised by NewWave Events and supported by MKFM, attracts more than 50 companies annually and for the first-time companies can raise money for a charity of their choice.
The festival will be using smaller 30' dragon boats (up to 11 person) with reduced entry fees to make it easier for organisations of all sizes to enter teams! With entries now open, companies, clubs and organisations from across the region are getting their teams together to take part.
A Midsummer Night's Gala Ball
Milton Keynes Hospital Charity is bringing a magical evening of fun, fine food and dancing to raise funds for cancer patients at Milton Keynes University Hospital on Friday 24th June at the DoubleTree by Hilton in Bletchley. 'A Midsummer Night's Gala Ball' – which has a Midsummer Night theme – starts at 7pm, where guests will be welcomed with a drinks reception, followed by a three-course meal with carriages at 1am. There will be theatre and fairies, alongside a raffle, an auction with celebrity auctioneer Charles Hanson and live music from 'The High Wires'. There will also be entertainment from the Romeo Dance Academy. Money raised from the ball will contribute towards enhancing the care and experience of cancer patients at the hospital – including a new radiotherapy unit that will be situated next to the cancer centre.
Full details on all these fantastic events can be found on our website MKFM.com