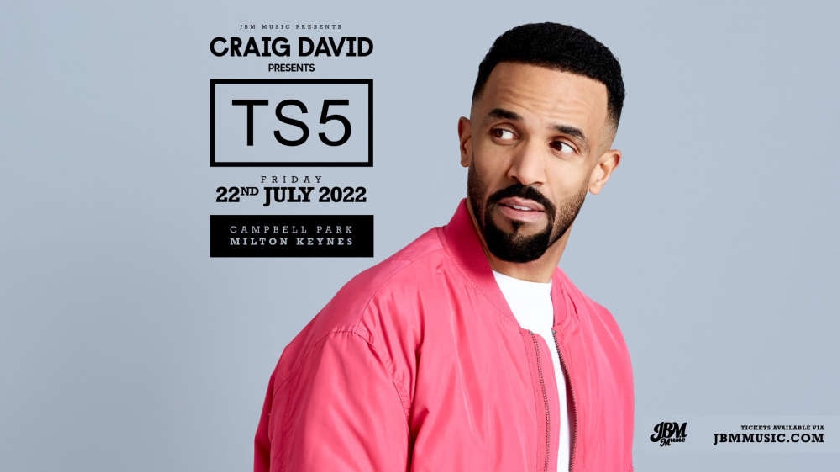 Craig David set to present TS5, his globally renowned show, in Milton Keynes on Friday 22nd July 2022.
Craig David is set to take to the stage, presenting his immensely successful TS5, his prestigious DJ, MC and singing show right here in Milton Keynes at Campbell Park on 22nd July 2022.
Forged in his Miami penthouse, TS5 began its days as the most exclusive pre-party around and grew into a worldwide success.
Craig David's upcoming album '22' is a celebration of his 22 years on the music scene and is dropping on 13 May 2022. You will get to experience some of his latest released tracks right here at this TS5 show.
His latest track with MNEK, a rolling garage-y delight, Who You Are has been a huge hit and sets him up for his UK Arena Who You Are Tour in April 2022.
One of the defining Summer tunes of 2021 Really Love featured Craig alongside KSI.
2022 is set to be the year of Craig David and you'll get to hear his new and old tracks alike and much more at Retro In The Park.
Craig David Presents TS5 promises to get you and your mates smiling and dancing all day long.
Tickets go on sale this Friday 11th February at 9am.
You can grab your tickets here.