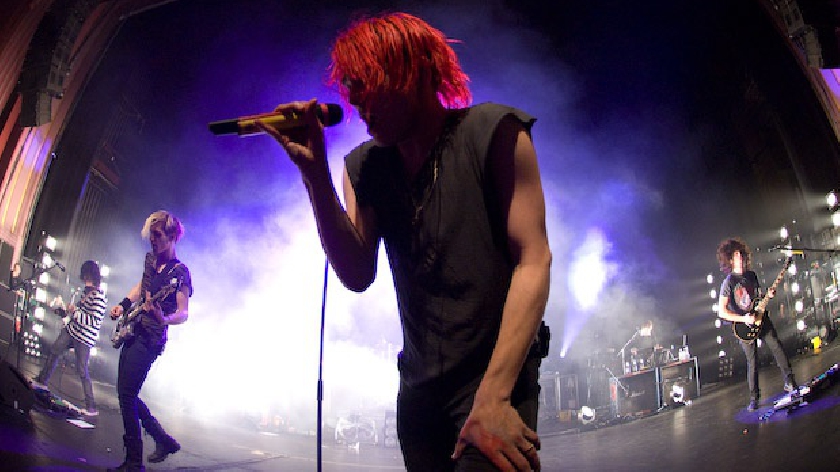 My Chemical Romance has announced that their Milton Keynes tour dates have been rescheduled to take place in 2022.
The band had originally planned to hold the British leg of their worldwide tour in 2020 and were set to come to Stadium MK on 18th, 20th, and 21st June of that year.
The ongoing developments of the COVID-19 pandemic meant that those dates were postponed and moved to June 2021.
But it has been confirmed this evening (16/4) that the tour dates at Stadium MK will not be going ahead this summer as planned.
Instead, organisers have said that the Milton Keynes stretch of the tour will be moving to 19th, 21st, and 22nd May 2022.
Tickets for:
17th June 2021 are now valid for 19th May 2022
19th June 2021 are now valid for 21st May 2022
20th June 2021 are now valid for 22nd May 2022
Those who can no longer attend the new dates for next year are asked to contact their ticket provider or point of purchase for a refund.
In a statement, My Chemical Romance expressed sorrow at having to postpone their tour again, but that everyone's safety was their main concern.
They said: "My Chemical Romance is postponing our 2021 touring plans until 2022.
"We are deeply sad, but those emotions are only a fraction of the depth of feeling we have all experienced watching the suffering and loss of the past year.
"We just want to be as sure as we can be that everyone is safe.
"Refunds will be offered to anyone who wants them. We are sorry if this is disappointing, and we REALLY can't wait to see you in 2022."
My Chemical Romance is postponing our 2021 touring plans until 2022. Read more: https://t.co/WvVL2R5ZLV pic.twitter.com/8EoTOHSUbl

— My Chemical Romance (@MCRofficial) April 16, 2021
Many fans have responded positively to the postponement saying it was the right decision to keep everyone safe and that they are happy to wait for when the time is right.
Thank you for making an effort to keep us and yourselves safe. I'll wait to see you until the right time comes. I appreciate you, even if some people get mad at you for this, but it's the best for everyone and I respect you for making this decision even though it is putting your

— hayden rose (@rainbowsforhoes) April 16, 2021