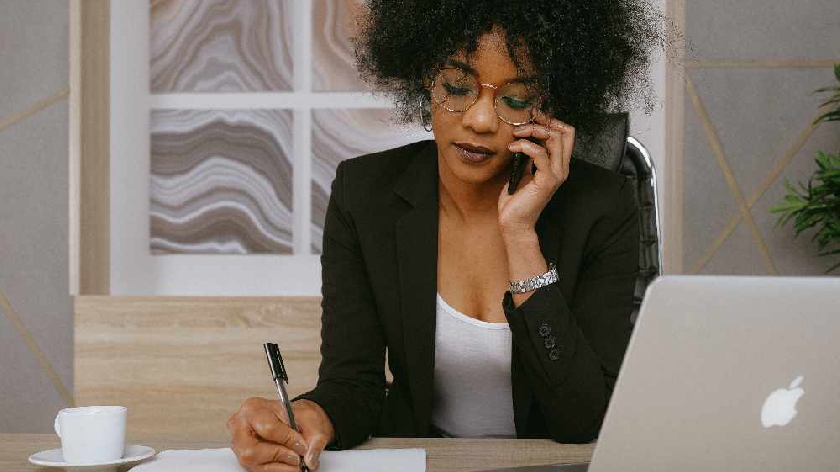 Female business owners often find it much harder than their male counterparts to secure funding. It shouldn't be this way, and it doesn't have to be...
Money invested in female-owned enterprises is statistically more likely to provide a greater return on investment than if the same sum were to be invested in a male-owned business. Despite this compelling financial endorsement for female-led ventures, however, women find it disproportionately hard to lay their hands on the capital needed to grow their businesses.
With International Women's Day coming up in March, it's high time the thousands of UK female entrepreneurs were recognised – including those based in Milton Keynes. Securing a small business loan is an uphill battle even at the best of times, but getting a loan as a female entrepreneur can be even harder. These might be simplified explanations of a much wider issue, but the fact remains that far too many women are struggling to secure funding for their promising ventures.
Fortunately, there are a few things you can do to get hold of the money you need to build and expand your business. By deploying these tips, female entrepreneurs from Milton Keynes can get the capital they need, all whilst voting with their feet against the institutions that make it oh so hard for them to get a break.
Seek out female-friendly lenders
In the first instance, you may wish to seek out a lender or credit broker that focusses on providing women with affordable finance solutions. We shouldn't need to rely on finance companies that have been set up to cater for female lending applications, but their existence is important given that the finance industry is still a long way off from fully supporting gender equality.
Online credit brokers like make it easy to apply to direct lenders for personal loans that are both flexible and convenient. It's one of the easiest ways to access lending without the need to undergo the extensive application processes still relied upon by high street banks.
Try crowdfunding
It might be a little out there, but crowdfunding could help female entrepreneurs to access the capital they need without the need to make an application to a traditional (and often quite restrictive) lending institution.
If you are considering this approach, you'll need to think about a whole host of things that could affect both your fundraising attempt and your business more generally. For one thing, you'll need to decide whether you're offering crowdfunders a slice of your business (equity) or some kind of redeemable reward that entitles them to a product or a discount in the future. In either case, you'll also need a great pitch deck that clearly sets out why they should put their faith in your business.
Seek network investment
In a similar vein, MK's female founders could seek business finance support in the form of network investment. Whether it's through a local chamber of commerce or a wider business network, there are plenty of very experienced women out there who can and do invest in promising enterprises.
If you're not sure where to start, there are plenty of guides and suggestions available online, in addition to standalone organisations that matches female founders with angel investors.
Apply for a personal loan
Failing all else, you could of course apply for a personal loan. Whilst the business finance market is still lagging behind in terms of equality, the personal loans arena is much closer to providing parity between the services offered to men and those offered to women.
By opting to find a direct lender via a reputable credit broker, you could get access to a quick loan that provides you with the business capital you need. Beyond this, users of the service are matched with the direct lender that is most likely to accept their application – meaning you stand a better chance of securing a loan to support your business the first time around.
Conclusion
Although it's frustrating that women are still unable to access business loans with the same ease as men, things are starting to change. With alternative funders, convenience-focused credit brokers, and growing pressure on the industry to modernise, there's hope for female founders who need capital to develop and scale their businesses.