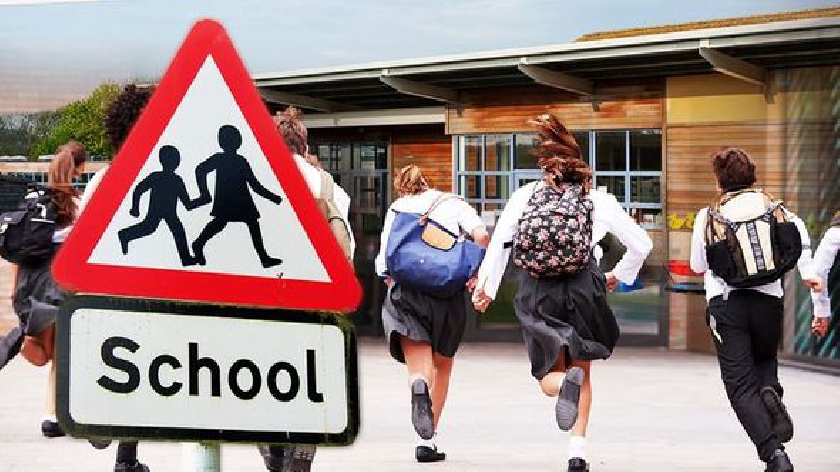 MKFM can reveal that at least three more local schools have had a confirmed case of coronavirus.
This takes the current known total to eight educational institutions that have recorded a positive case since schools reopened earlier this month.
Slated Row School sent a letter to parents on Wednesday (16/9) stating that there has been one confirmed case of COVID-19 within the school.
The school remains open and the small number of children who have been "in direct prolonged contact" with the confirmed case will be self-isolating for 14 days.
Then on Thursday (17/9), Loughton Manor First School announced that Public Health England advised there had been a confirmed case "related to the school".
A letter sent to parents states the "only contact with the child was during a pre-admissions visit, with two members of staff". The school has reassured parents that this visit took place outside and that all equipment was cleaned thoroughly.
The affected staff members were sent home and are now self-isolating. The school remains open.
And the last school we have been made aware of is Great Linford Primary School which announced a confirmed case on Saturday (19/9). They say an adult has tested positive and that all pupils in Year 6 have been in close contact with the person. These children are now being told to self-isolate until 25th September while the remainder of the pupil's household can continue normal activities (so long as the child does not develop symptoms).
Other schools that have confirmed cases are listed below:
Stantonbury International School
Stantonbury International School has now closed for students in Year 7, 8, and 9 after one pupil in each year group tested positive for COVID-19.
One pupil has tested positive and the relevant staff/students are now self-isolating.
The school has had multiple confirmed cases and has had to close down four 'bubbles'.
One Year 6 pupil has tested positive.
It has been confirmed that there has been a second case of coronavirus at Ousedale School in Milton Keynes after students attended a 'party' in local woodland.
Milton Keynes College confirmed on Thursday (17/9) that there had been a positive case within the Inclusive Learning School, which is for those with special educational needs or those who require extra educational support.
Are you aware of another coronavirus outbreak at a Milton Keynes school? Message us on Facebook or email news@mkfm.com. You will remain anonymous.