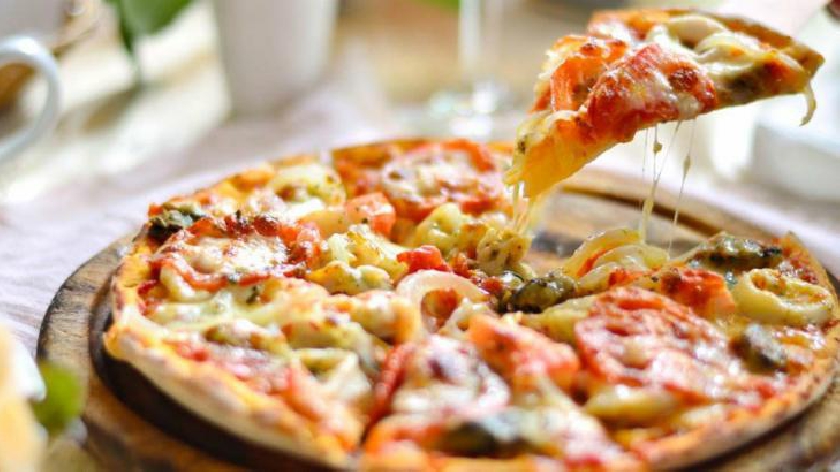 Nominations have now closed for MK's Best Pizza, these are the top 5 finalists you 'knead-to-know'...
With hundreds of votes in the first few weeks of the competition opening, Milton Keynes residents nominated their favourite place to grab a slice. It could be thin crust or deep dish and your favourite slice could be from a local restaurant, takeaway or street food stall.
Did your favourite pizza place make the list of 5 finalists?
Top 5 (in no particular order)
A Pizza This - Willen Lake South, Milton Keynes MK15 0DS
La Collina - 1 Watling St, Little Brickhill, Milton Keynes MK17 9LZ
Made In Sud - Midsummer Place, Milton Keynes MK9 3GB
Oleevo Pizza - 11B Bodmin Pl, Broughton, Gate, Milton Keynes MK10 7DP
The Greedy Pizza - 3a Chandos Pl, Bletchley, Milton Keynes MK2 2SQ
In the same way as MK's Best Breakfast, MK's Best Curry, and MK's Best Chippy, the locations that received the most nominations will be reviewed by our panel of pizza judges!
The final winner will be crowned on Friday 7th May 2021 and will win an awesome prize package.
The prize package for the winning venue includes:
- MK's Best Pizza 2021 certificate
- Article on our website and shared on our social media pages
- One month's FREE radio advertising and promotion on MKFM - worth over £500!
Terms and Conditions
• The judging will take place between the closing date for nominations (18:00 on Sunday 18th October 2020) and the winner being announced (7th May 2021).
• Each finalist will be scored by each of our judges with the highest scoring finalist declared the winner.
• If one or more of the top five businesses are unable to accommodate our judges or choose not to participate in the competition, the business with the next highest number of nominations will be placed into the final round of five.
• The judge's result is final with the winner being announced on Friday 7th Mary 2021.
• As with all competitions on MKFM, our standard terms and conditions also apply.