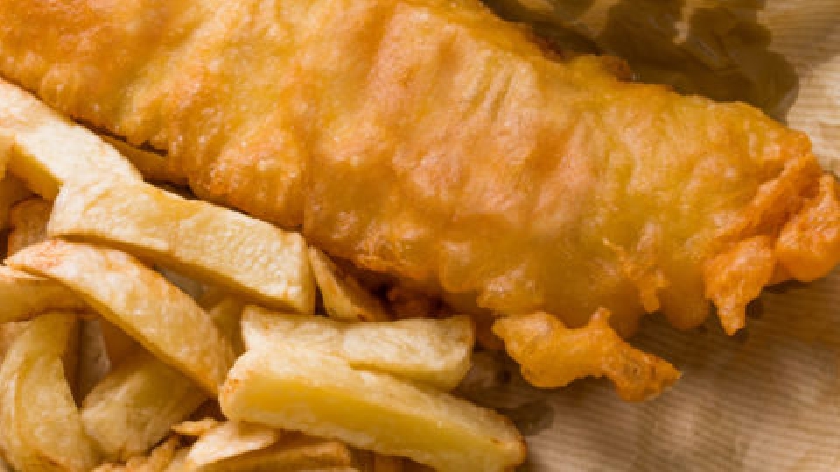 After months of anticipation, the winner of MK's Best Chippy has finally been announced after ten finalists 'battered' it out to win the top spot.
MKFM launched the competition earlier this year and over 5,000 Milton Keynes residents cast their vote for their favourite chippy.
This overwhelming number of votes shows the level of passion the community has for the iconic British favourite. From the votes, we then narrowed down the top ten finalists for our cod judges to then taste test and pick the winner.
Top 10 (in no particular order):
Enzo's Fish Bar: 12 High St, Olney MK46 4BB
Moores Fish & Chips: Four locations across MK (Ashlands, Monkston, Newton Leys and Oxley Park)
Napoli Fish Bar: 175 Newport Rd, New Bradwell, Milton Keynes MK13 0AL
Smarts Fish & Chips: Various locations across MK (Bletchley & Stony Stratford)
St Mary's Chippy: 20 St Mary's Ave, Bletchley, Milton Keynes MK3 5DT
TastyMK: 11a Bodmin Pl, Broughton, Gate, Milton Keynes MK10 7DP
The Golden Fry: 3 St John St, Newport Pagnell MK16 8HE
Walnut Tree Traditional Fish and Chips: 20 Fyfield Barrow, Walnut Tree, Milton Keynes MK7 7AN
Westfriers Fish and Chip Shop: 14 Barnsdale Dr, Westcroft, Milton Keynes MK4 4DD
George's Fish and Kebab Bar: 76 Shearmans, Fullers Slade, Milton Keynes MK11 2BQ
It was a tough competition and each chippy was incredibly tasty; our cod judges were torn between the ten finalists and had a lot of thinking to do! After tasting the offerings from each Fish and Chip shop, and after much deliberation, the cod judges decided that Moores Fish and Chips is the best in Milton Keynes.
All four of their locations topped the voting, with one shop (Monkston) being chosen at random to take part alongside the nine other finalists to give everybody a fair chance.
Moores Fish and Chips
The journey started in 2015 when Heather and Alan Moore opened up their first fish and chip shop in Monkston. Both Heather and Alan have a wealth of experience in the industry, with Alan, now 50, starting in the chippy industry when he left school.
When they first opened their shop in Monkston, Heather says how the shop was incredibly quiet because nobody had really tasted their food. Then, suddenly, more and more people were coming in each week. Moores Fish and Chips soon became one of the go-to chippy's in the area for their particular style of cooking. The fish is fried in a certain way to make it thin, crispy, and taste "like it's from up North". Yum!
Fast forward to two years later and popularity grew so much that Moores Fish and Chips opened another branch in Newton Leys. Shortly after, they expanded to Ashlands and have now just opened a shop in Oxley Park.
They pride themselves in making fish and chips the "old fashioned way" and guarantee they use only the freshest ingredients, with the fish and chips being obtained from sustainable sources. Heather highlights how they are "all about the fish", which makes it clear that they've spent years perfecting their food.
Moores Fish and Chips proved a hit with our cod judges, so why not give them a try? Since they boast four locations, there's bound to be one near you. Each shop is open from 11:30 to 21:30 from Monday to Saturday, and three branches (apart from Ashland) are open on Sunday's from 16:00.
You can visit Moores Fish and Chips by visiting the four branches below:
Monkston - 1 Maida Vale, Monkston, Milton Keynes, MK10 9RF (Tel: 01908 606421)
Ashland - 27 Yearlstone Square, Ashland, Milton Keynes, MK6 4AT (Tel: 01908 661051)
Newton Leys - 7 Islay Court, Newton Leys, Bletchley, Milton Keynes MK3 5QW (Tel: 01908 371608)
Oxley Park - 1 Hepburn Crescent, Oxley Park, Milton Keynes, MK4 4TD
The golden prize package for Moores Fish and Chips includes:
- MK's Best Chippy 2020 certificate
- Article on our website and shared on our social media pages
- One month's FREE radio advertising and promotion on MKFM - worth over £500!