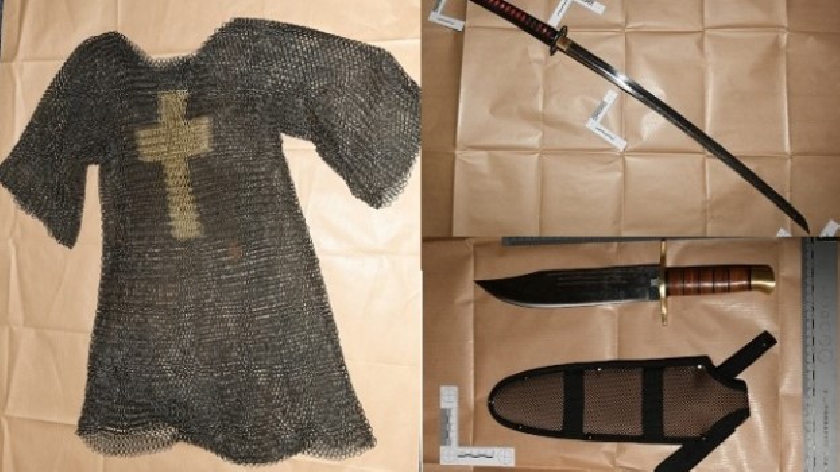 Photo: Thames Valley Police
Yesterday, it was announced that local drug dealer Lee Sopp had been sentenced to life imprisonment, with a minimum of thirty years, for murder.
Lee Sopp, aged 25, fatally stabbed Mohamud Hashi, aged 22, on 11th December 2019 to "protect his turf".
The incident took place in an area of woodland near to the footbridge that leads to Fishermead from Milton Keynes town centre.
A post mortem examination determined the cause of death as a stab wound to the right thigh.
And Sopp's trial at Luton Crown Court heard that he wore a chainmail-style vest the day of the murder.
Thames Valley Police has since shared a photograph of the armour (left), alongside the murder weapon (bottom right), and a sword that Sopp was found to be in possession of (top right).
Deputy Local Policing Area Commander for Milton Keynes, Chief Inspector Kelly Gardner, said: "Tackling serious violence and those who carry weapons in Milton Keynes continues to be an important priority.
"These crimes have a devastating impact on families, friends and the whole community.
"Our officers understand the importance of educating people on the dangers of carrying weapons and are committed to working with our local communities to make them safer.
"My thoughts remain with the family and friends of Mohamud Hashi who lost his life in such a tragic way."
In other news, yesterday the family of Mohamud Hashi paid tribute to the 22-year-old who "was unique and a blessing from God". Read it here.
READ MORE: Milton Keynes drug dealer sentenced to minimum of 30 years in prison for murder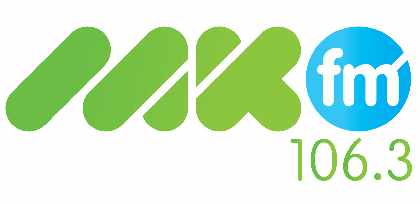 © MKFM News 2020