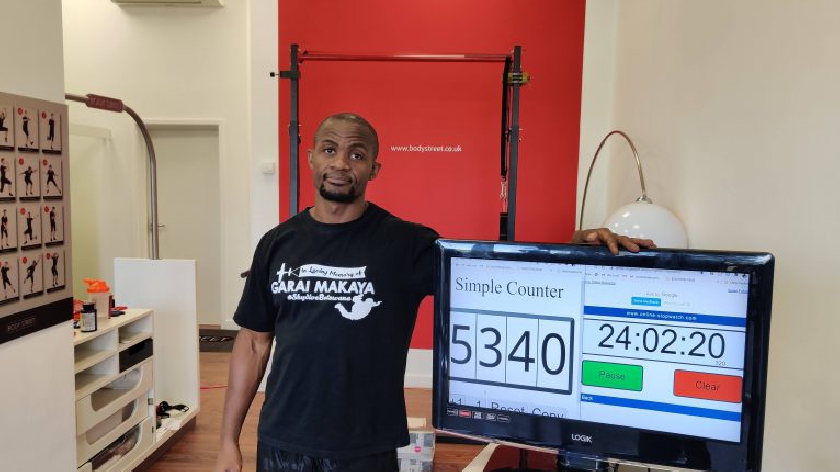 A local personal trainer has broken the world record for the most amount of chin-ups in 24-hours.
Idai Makaya completed the 24-hour challenge this weekend at Bodystreet Gym in Central Milton Keynes in memory of his brother, Garai Makaya, who died in a skydiving accident.
He had to do over 5,094 chin-ups to beat the world record and managed to surpass that target by 246, finishing the 24 hours with a whopping 5,340 chin-ups under his belt.
The now two-time world record holder has since raised over £10,000 to help him set up a charitable foundation in memory of his late brother.
Idai says to achieve his goal of setting up a charity, he will also be making a documentary about his brother and the skydiving community which he founded in Botswana. "All the profits from the documentary film will be used to directly support the planned charitable foundation and its related causes in Botswana," he added.
"In order to attain these ambitious goals I have committed myself to a series of extreme endurance world record challenges to raise awareness and funding for the charitable foundation and the documentary film. I will also write books about each of these epic world record challenges (the proceeds of which will all be dedicated to this project)."
The first world record Idai achieved was when he rode his elliptical bike twice across Britain, from Land's End to John o'Groats & back again, covering 240km (or 150-miles) every day.
You can find out more about Idai's fundraising challenges on GoFundMe or Idai's website.