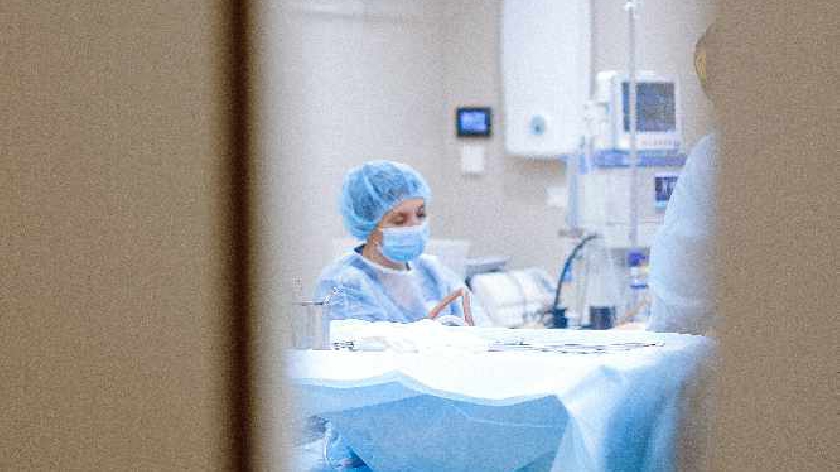 Stock photo
Coronavirus has had a large impact on hospital services in the past year, with people facing long waits for appointments.
This is a national problem; millions of people across the country have had their operations and treatments cancelled due to growing pressures caused by the pandemic.
During the first lockdown, hospital trusts were told by the NHS to cancel routine appointments to free up 30,000 hospital beds.
In September, when new cases had fallen, Milton Keynes Hospital was taking up to two months to contact GP referrals - something they put down to 'post-covid factors'.
And now, the new, more-transmissible variant of coronavirus has meant that cases are at an all time high, and so is the demand on hospitals.
Across the country the number of hospital beds being taken up by coronavirus patients is rising rapidly, and that same trend is being seen here in Milton Keynes.
Professor Joe Harrison, CEO of Milton Keynes Hospital, revealed to MKFM on Wednesday (6/1) that around 60% of hospital beds were being used by COVID-19 patients.
As a result of this, and increased demand on staff, the hospital has had to push back routine appointments and operations.
Professor Harrison revealed that over 200 people are now having to wait over a year for a routine operation.
One MKFM listener has had chronic back pain due to prolapsed discs, and was referred to the hospital last year. The initial consultation with the surgical department is planned for May 2021.
As mentioned, these delays are not just happening in Milton Keynes. Hospitals in London, Essex, and Cambridge have even had to delay cancer surgeries, something that experts say could have "devastating consequences".
Earlier this week, Kings College Hospital in London called off 'priority two' cancer operations. The Times reports that this category covers procedures that doctors say should happen within 28 days.
Pressures on hospitals, and subsequent delays in operations like these, aside from hospital beds, is also down to the fact that lots of staff are having to self-isolate.
On any given day, between 200 and 300 staff members at Milton Keynes Hospital are either off sick or having to self-isolate. That is between 4% and 6% of hospital staff, which although it may sound low it will have a big impact on hospital services.
Despite these delays, the hospital continues to remind people that the emergency department is still open and those in need are being advised to go when necessary.
Professor Harrison has previously said that there are two separate emergency departments - one for covid-related issues, and one for non-covid related issues.
Should you have coronavirus symptoms, you should isolate and get a test. If you need urgent medical advice then call 111, or 999 in a life-threatening emergency.