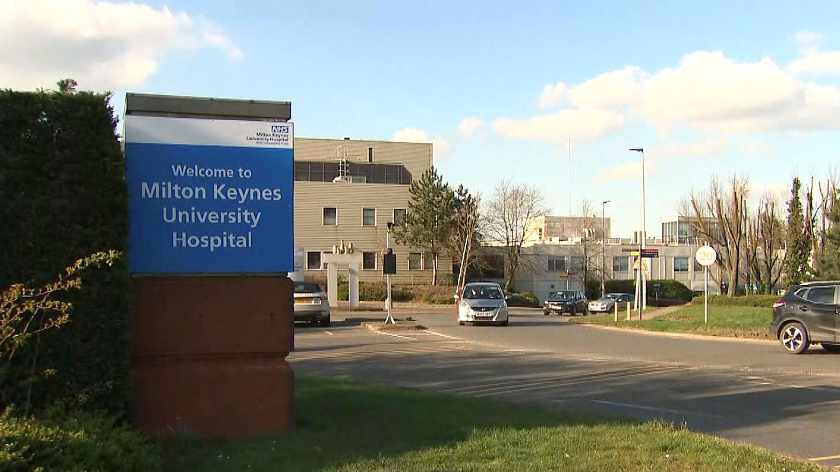 Photo: Sky News
MKFM has been contacted by listeners who say they have waited up to two months for appointments at Milton Keynes University Hospital following GP referral.
During the peak of the pandemic, MKUH had to cancel a large proportion of routine outpatient appointments, and in June, these patients were given priority to rebook.
And now services at the hospital are gradually returning to a new way of normal following the pressure on services caused by the pandemic.
The hospital is still having to adjust and operate in a reduced capacity meaning that some people have experienced delays in booking appointments.
Residents have told MKFM that they had heard nothing from the hospital even up to two months after a referral from their GP.
One person said: "I went to my GP in July and was told that he had referred me to the hospital for a scan and I've only just been contacted by the hospital. It was over seven weeks from the point of referral to booking an appointment and they haven't even seen me yet."
MKUH has since responded stating that any delay in services is due to post-covid factors. A spokesperson added: "Milton Keynes University Hospital has been gradually returning to routine and regular service in recent months, having had to suspend some services during the COVID-19 pandemic.
"In many services, we are seeing patients in the same timeframes as we were before the pandemic although there is slightly reduced capacity in some services due to continuing covid restrictions, where enhanced infection control procedures limit the number of patients we see.
"In terms of imaging and GP referrals, we continue to work to the national diagnostic targets of seeing 99% all imaging request within six weeks. If a member of the public has been waiting for longer than that, we would ask them to contact us. Full details can be found on our website."