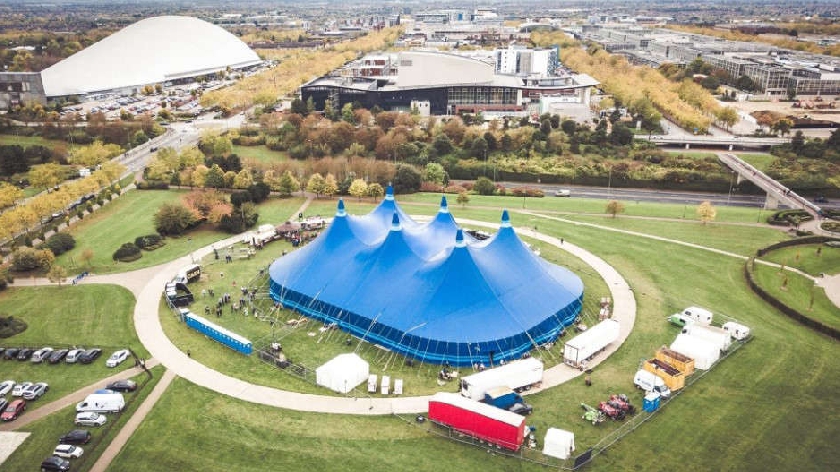 Following the success of yesterday's Reggae Festival, we decided to take a look at what other great events are planned for this year...
Pop in The Park - 27th August
Some of the biggest pop acts from the 90s will be performing for a live festival experience.

You'll be able to relive your youth as acts like 911, Big Brovas and Booty Luv, and Blazin' Squad perform. Five will also be performing, alongside S Club. Who can forget their tunes like S Club Party, Don't Stop Moving and Reach?
Find out more here.
Ibiza Orchestra Live - 28th August
A live orchestra will be performing classic Ibiza tracks live on stage.
"Expect to exported back to the white isle with some of the most iconic Ibiza tracks performed by this amazing Orchestra."
The lineup is yet to be announced.
Find out more here.
Sausage and Cider Festival - 29th August
The famous and official Sausage & Cider Festival is coming to Milton Keynes for 2021.
The Sausage & Cider Festival will have live music, games, and competitions. There will be over 30 different types of craft ciders and over 15 different types of sausage.
Find out more here.
MK Proms - 3rd September
The open-air concert taking place will see the 32 piece Alina Orchestra, under the baton of local legend Hilary Davan-Wetton, deliver an enthusiastic and modern twist on a Proms programme with featured Soprano Rebecca Bottone leading the singalong before a firework finale.
Find out more here.
Milton Keynes Pride Festival - 11th September
The Milton Keynes Pride Festival is a free day-long event full of music, comedy, food, drink, guided meditation, yoga, and different workshops.
There will also be a community area that has various services including information on adoption, sexual health, mental health and HIV.
It is free entry; all proceeds made from the event go back into the LGBTQ+ community and fund the following year's event.
Find out more here.
Happy Planet Festival - 18th September
Happy Planet Festival is a celebration of food, entertainment, culture and diversity.
The event will feature healthy food from around the world, sustainable products, live music and entertainment, culture, kids rides and activities, talks and workshops, environmental issues, diversity and sustainability.
Adult tickets cost £4 per person. Children go free.
Find out more here.
Big 90s Festival - 8th October
Organisers say that "huge" music acts from the 1990s will be performing at the festival. The lineup has not yet been announced but previous acts include Phats & Small and N-Trance.
Find out more here.
Oktoberfest - 9th October
The popular annual event transforms Milton Keynes into a traditional Bavarian bash!
Taking place inside a large bier tent, this event will showcase some of the best and authentic oompah bands, in addition to a large selection of traditional German foods plus those all important steins.
Find out more here.