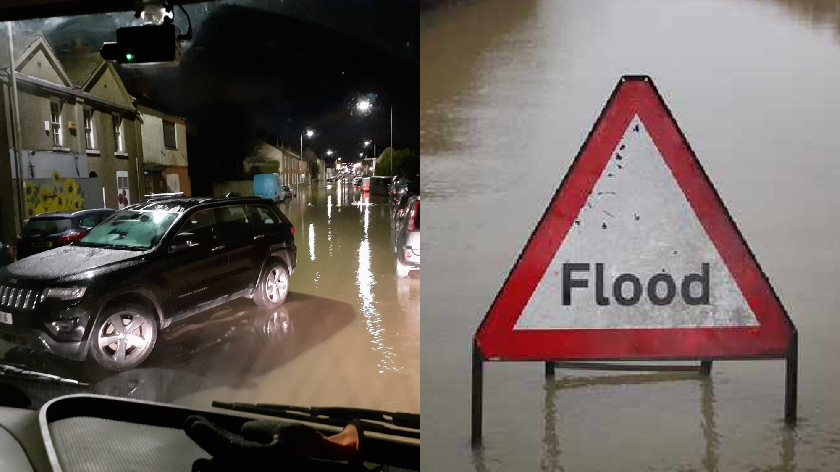 Bucks Fire and Rescue have been called to over 160 flood related incidents in Milton Keynes and North Buckinghamshire over the past two days, with six flood warnings still in place in our area.
Areas including Lavendon, Ravenstone, Tathall End and Olney have all been effected by heavy rainfall in the past 48 hours, as have Stony Stratford, New Bradwell and Newport Pagnell.
Flood warnings are still in force in Olney, Ravenstone, Newport Pagnell, Stony Stratford, Thornton, Beachampton and Passenham - you can see full details of the current flood warnings here.
It comes as Milton Keynes Council say they have been "inundated" with requests for sandbags and have so far distributed over 1,000 across the city.
Council officials have reminded residents that they will only distribute sandbags if there is a severe risk of flooding to properties, and also that emergency services are unable to supply sandbags.
Bucks Fire and Rescue Group Commander Steve Hawkins said: "Many of the challenges encountered by both the public as well as Bucks Fire during this entire period were due to flooding of roads that made getting to the locations difficult."
"A number of small communities and houses that were completely isolated and for a period during the early evening the A422 and the A421 were impassable between Milton Keynes and Buckingham."
"Significant areas of flooding included Lavendon, Ravenstone, Tingewick, Gawcott and Finmere. Other areas of focus were main roads where significant numbers of cars were stranded in rising water with their occupants unable to safely exit their cars."
"A number of people tried to drive through floodwater when advised not to and we understand some drivers removed warning signs and continued their journeys into the floods, even on occasion compromising the safety of firefighters carrying out rescue activity."
Earlier today, MKFM reported that heavy flooding had hit Stony Stratford with the High Street being closed.
At least six roads have been closed throughout the day today - with a number of flood warnings in force across the city too.
There was also disruption on multiple local roads yesterday, with flooding hitting local roads in Olney as well as causing issues on the M1.