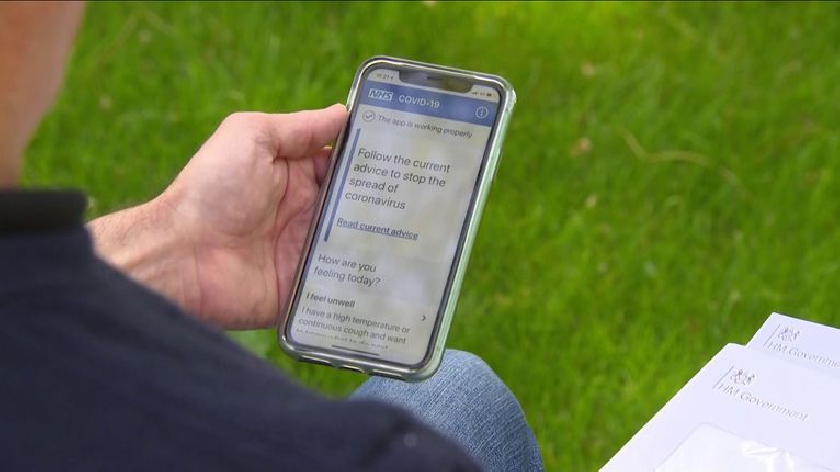 Fewer people are being told to isolate by Test and Trace following a change in the way that the system operates.
As part of a review into the app announced by the Health Secretary, the "logic" which underpins how close contacts are notified has been updated.
Currently, for people who input a positive test but are asymptomatic, the app looks for close contacts five days prior to a positive test. This will be updated based on public health advice to look back at contacts two days prior to a positive test.
The change will mean fewer contacts that took place when the positive case was unlikely to be at the peak of their infectiousness are advised to self-isolate, reducing the overall number of notifications sent by the app.
This update does not impact the sensitivity of the app, or change the risk threshold, and will result in the same number of high-risk contacts being advised to self-isolate.
Sajid Javid, Health and Social Care Secretary, said: "We want to reduce the disruption that self-isolation can cause for people and businesses, while ensuring we're protecting those most at risk from this virus. This update to the app will help ensure that we are striking the right balance.
"It's so important that people isolate when asked to do so in order to stop the spread of the virus and protect their communities."
According to the Government, the app reduces the spread of COVID-19 by around 4.3% each week, and for every 200 to 250 tests entered and shared in the app one person is prevented from being hospitalised from the virus.
This comes as Milton Keynes has been impacted by the 'pingdemic', whereby local services have been impacted by key workers having to self-isolate.
It has led to green bin collections being suspended for the time being and residents being warned of a lack of milk in local supermarkets.
From 16 August, fully vaccinated contacts will be exempt from isolation and instead will be advised to take a PCR test. Those who are not fully vaccinated will still be required to isolate, and it will remain a legal obligation to isolate if you test positive for COVID-19.