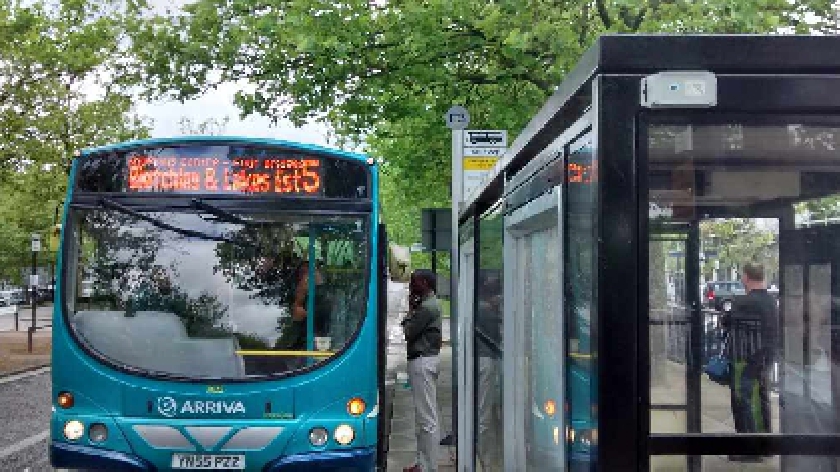 Arriva has told MKFM it has worked 'tirelessly' to find a sustainable solution to bring electric buses to Milton Keynes.
Last year, it was announced that the City Council successfully bid for £16m in funding through the Department for Transport's Zero Emission Bus Regional Access (ZEBRA) scheme.
It was expected that Milton Keynes would get around 60 brand new electric buses and an upgraded overnight charging depot facility.
The Progressive Alliance, the Lib Dem and Labour coalition which runs Milton Keynes City Council, has now said it has been left 'disappointed' after the bus company announced it was pulling out from the fleet less than a year before the city was set to receive the buses.
Arriva is now receiving criticism from the Progressive Alliance on MK City Council for its 'last-minute ditch'.
READ MORE: 'Kick in the teeth' as Arriva make u-turn on Milton Keynes electric bus fleet deal
MKFM has reached out to the bus company who say that they remained 'open and transparent' regarding 'challenges and complexities' around a sustainable solution and that it remains 'committed' to Milton Keynes and its bus service.
A spokesperson told MKFM: "We have continued to work constantly in collaboration with Milton Keynes Council over the last year on trying to find a viable way to introduce electric vehicles in to Milton Keynes.
"We remained open and transparent with the council throughout this time that the bid had several challenges and complexities in its structure, and whilst we have worked tirelessly to find a sustainable solution this regrettably has not been possible.
"We share Milton Keynes Council's disappointment, but with the current economic uncertainties and escalating operational costs, it would be irresponsible for us to continue with the bid at this time.
"We remain committed to Milton Keynes and working in partnership with the Council to serve passengers in the local community.
"We also remain committed to the decarbonisation agenda which is evidenced by fleet transitions we have been able to successfully implement through a range of sustainable models in other regions."
READ MORE: 'Kick in the teeth' as Arriva make u-turn on Milton Keynes electric bus fleet deal