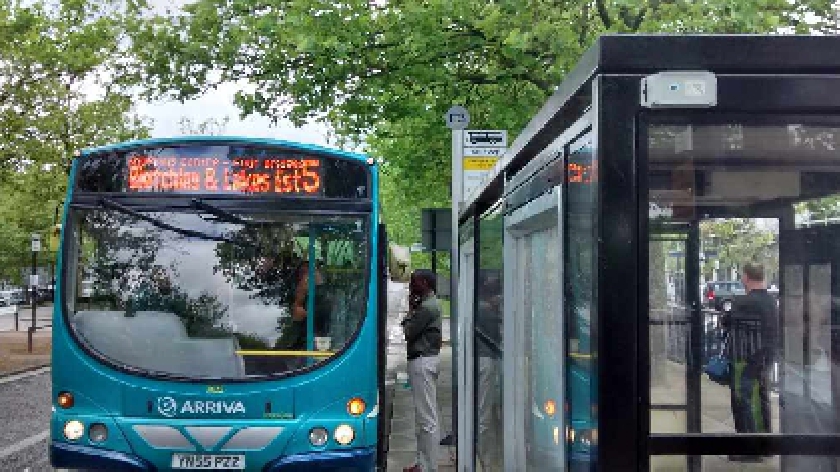 The Progressive Alliance has described Arriva's move to pull out of the electric bus fleet in Milton Keynes as a 'kick in the teeth'.
The Progressive Alliance, the Lib Dem and Labour coalition which runs Milton Keynes City Council, has said it is 'disappointed' as bus operator Arriva has withdrawn from a consortium deal to bring a fleet of fully electric buses to the city.
Last year, it was announced that the City Council successfully bid for £16m in funding through the Department for Transport's Zero Emission Bus Regional Access (ZEBRA) scheme.
It was expected that Milton Keynes would get around 60 brand new electric buses and an upgraded overnight charging depot facility.
Now, MK City Council says that Arriva has pulled out from the deal citing 'commercial reasons'.
Arriva is now receiving criticism from the Progressive Alliance on MK City Council for its 'last-minute ditch'.
Councillor Jenny Wilson-Marklew, Labour Progressive Alliance Cabinet Member for Climate Action and Sustainability, said: "It's incredibly disappointing that we won't be able to bring electric buses to Milton Keynes as quickly as we intended. As a Council, we've always championed sustainable transport and improving air quality, with electric buses due to be at the heart of this.
"Arriva's decision to pull out of the deal at the eleventh hour is incredibly short sighted. Sadly, this means that there has been a major waste of Council and Government time and resources. It feels like a kick in the teeth as a lot of work went into preparing the bid and rolling out electric buses would have taken us closer to reaching our climate ambitions as a city.
"We must now go back to the drawing board to find a new partner to deliver green and sustainable transport in our city."
MKFM has reached out to Arriva for a comment.