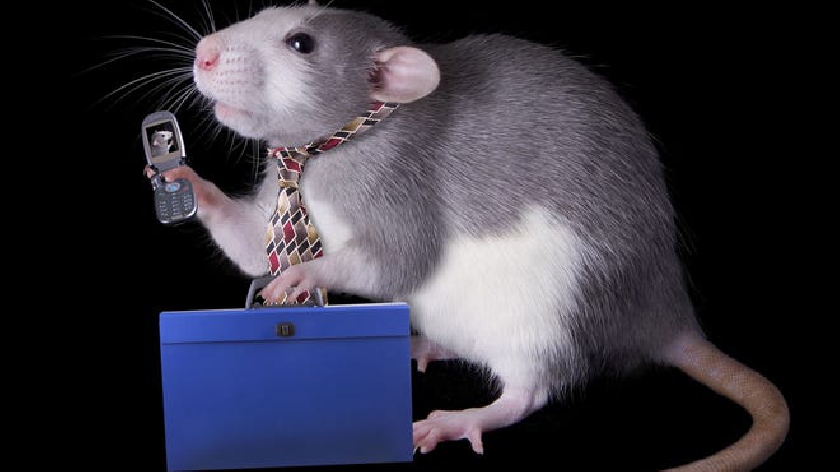 Rats have been on the move
It seems that house hunters aren't the only ones moving across Milton Keynes at the minute.
The stamp duty holiday has seen a major increase in buyer enquiries in Milton Keynes, something that is expected to increase even more following yesterday's announcement of an extension.
And, on a different note, it seems the local rodent population has also been looking for a new home.
In normal times, rats are often spotted scurrying across Central Milton Keynes, searching for any food crumbs left behind.
This is because the area sees high footfall and has plenty of restaurants, ultimately creating food waste.
But due to lockdown, there is less food waste being left in the city centre and the rats have now shifted their focus to places that have extra food.
Cllr Marland, the Leader of Milton Keynes Council, explains: "Some parts of Milton Keynes have seen a decrease in rats over the past couple of months and some parts have seen an increase and that, interestingly, equates with litter."
Litter is an ongoing problem in Milton Keynes, and residents have reported seeing an increase in items being dumped in local parks.
When lockdown restrictions lifted last year, The Parks Trust collected over 800 bags of litter from Milton Keynes' parks in just one week alone.
Cllr Marland continued: "Rat populations go where they can eat and it doesn't matter how many traps you put out. If people keep dropping chips for the rats to eat then they will continue."
In October, it was announced that Milton Keynes Council would be investing £140,000 to tackle city centre rodents.
They launched a pest control programme in Fishermead, Conniburrow, Oldbrook, Netherfield and Coffee Hall, where repeat issues with rodents had been reported.
Since then, residents living in council-owned properties across the city have also reported problems with rat infestations.
One mother-of-three, that lives in a council flat in Bletchley, spoke to another local media outlet about the rat infestation that saw the animals chew through her cupboards, daughter's bed, and sofa.
The woman accused Milton Keynes Council of ignoring the problem, but the local authority said they were sending contractors to treat the block of flats.
Cllr Marland has since said that although they may help, the Council is not responsible for rat infestations in homes.
He said: "People who live in houses - if there is a rat in your house then it is your responsibility, unfortunately. People find it difficult to get their head around [that] the council rent you the property [but] they are not responsible for your life.
"We do offer a reduced-rate rat killing service but it is not the council's responsibility to sort your life out in the same way that it is not the council's responsibility to pay your electric bill."
READ MORE: The Parks Trust urge all Milton Keynes residents to help stop littering