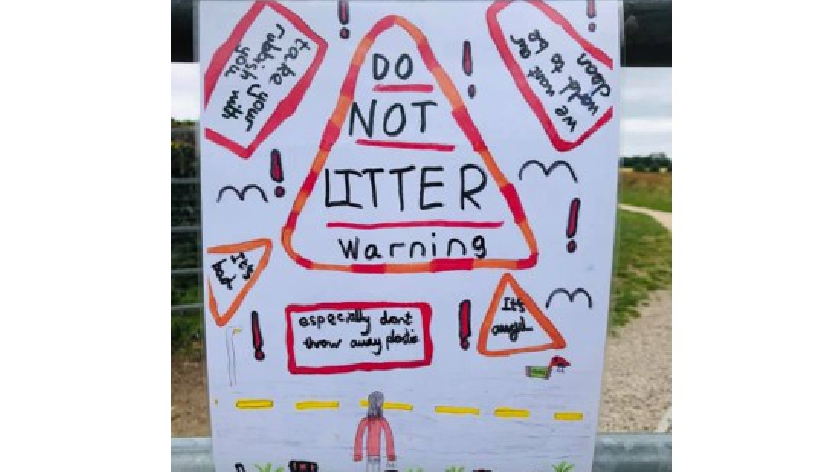 One sign, put up at Bury Fields in Newport Pagnell, warned people not to litter telling them it is 'bad' and 'awful'.
The child's laminated poster also said 'we want our world to be clean' and told people 'especially don't throw away plastic'.
This comes as residents, councillors and organisations, including The Parks Trust, have seen an increase in littering throughout Milton Keynes since the easing of lockdown.
At the start of June, The Parks Trust collected over 800 bags of litter from Milton Keynes' parks in just one week alone. The charity has since spoken out and has reminded residents that littering in the parks can result in fines from £80 (for littering and dog fouling) to £400 (for dumping rubbish).
And, last week, an anti-social gathering took place in Olney which resulted in piles of empty bottles and laughing gas canisters being left for residents to clean up. Councillors have said they are 'appalled' and will be working alongside Thames Valley Police and Milton Keynes Council to take a zero-tolerance approach to offences such as these.