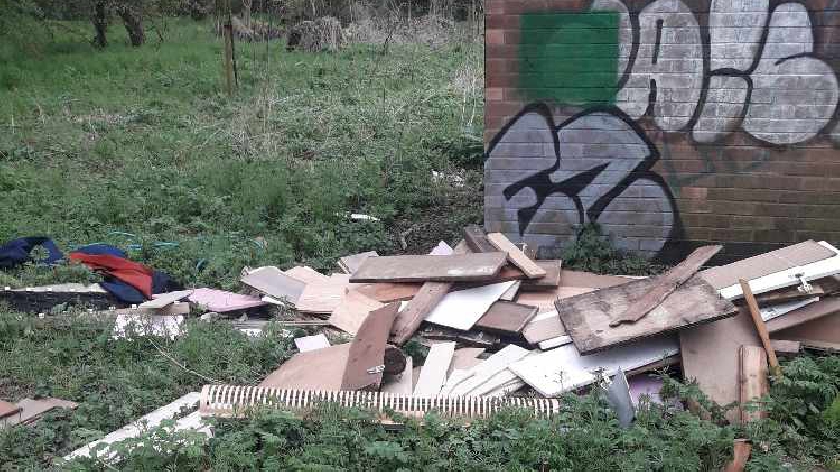 Image: The Parks Trust
Milton Keynes Council's Progressive Alliance 'Fly-tipping Action Plan' lists sixteen actions the council will take to reduce fly-tipping in Milton Keynes.
Plans include using evidence to target resources to reduce fly-tipping in areas where it happens the most, providing more CCTV to catch commercial fly-tippers and issue more on the spot fines
The plan also includes allowing communities and local town and parish councils the powers to provide skips for community clear-outs.
The Lakes Estate in Bletchley, Conniburrow, Netherfield and Bradville have been named as some of the worst impacted estates.
The council is promising that more resources will be spent on tackling fly-tipping in these areas and others where offences are often repeated.
Nationally fly-tipping has risen by over 300% since the start of the Covid-19 pandemic and the council has used independent research to establish its evidence base for the actions it will be taking.
A review of the new tip booking system will also follow later in the year.
Cllr Lauren Townsend, Cabinet Member for Public Realm, said: "Fly-tipping is a scourge on our communities and as part of the Progressive Alliance's plan to improve our neighbourhoods this Fly-tipping Action Plan will ensure that we use facts and evidence to drive down fly-tipping.
"We will use more CCTV to catch operators who dump commercial waste, we will issue more on the spot fines to those who dump household items, and we will give powers to local communities to enable them to provide skips for community clear-outs.
"The evidence is also clear that some areas of our city suffer more than others, and we will use this intelligence to target our resources to tackle the problems where they occur most.
"Our message is very clear. There is never an excuse to fly-tip, and we will be ruthless with those that do and damage our local communities."
READ MORE : Milton Keynes Council "won't stand for environmental crime" following 400 reports last month