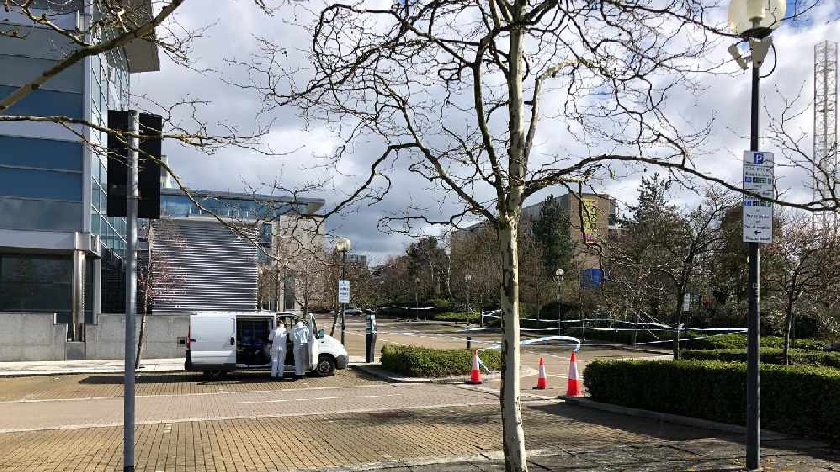 An area of car parking in Central Milton Keynes behind The Dome (former Jaipur building) has been sealed off by Police with a forensics van parked nearby.
Social media reports indicate that the area has been sealed off since earlier this morning.
The car park area is located on the corner of Avebury Boulevard and Grafton Street, opposite Argos and the former Buszy building.
Images from the location show police tape as well as a number of Police units at the location.
Thames Valley Police have now confirmed to MKFM that one man is in Hospital following a fight.
You can read the latest update on the story by clicking here.