Radio presenter Helen Legh passes away following a long illness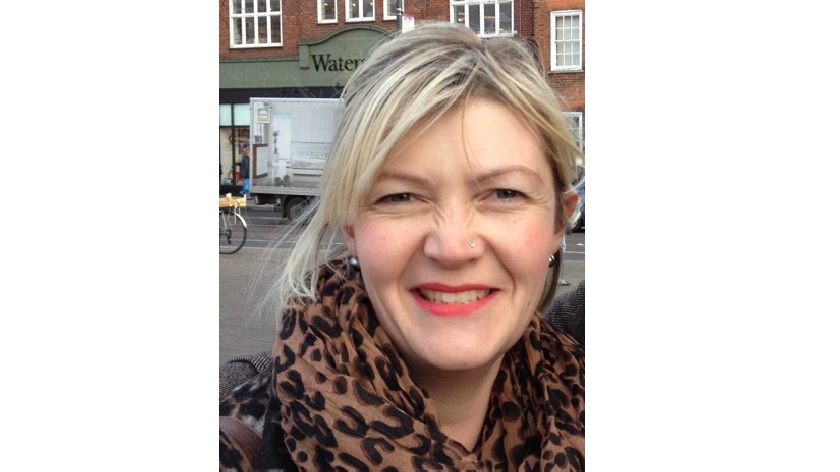 MKFM is sad to report that Milton Keynes radio presenter Helen Legh has passed away following her battle with a brain tumour.
Helen is known to many through her work on Horizon Radio, BBC Three Counties and later on MKFM.
In a post on Helen's Facebook page, her husband Paul said: "I'm sorry to tell you Helen passed away at Willen Hospice yesterday afternoon. She's been peacefully asleep for much of the last 10 days or so, and wasn't in pain."
"Her last afternoon was with her family and some of her many friends. We listened to A-ha, chatted and laughed. Exactly as Helen would have wanted it. Don't be sad. Helen would want you to celebrate her life and how AMAZING she was."
He also said that a donation page for Willen Hospice in Helen's name has been set up here.
On Sunday 30th July, Trevor Marshall hosted a special tribute show on MKFM, split into three sections.
Hour 1
The first hour included an interview with Helen's husband, Paul Green.
Hour 2
The second hour saw Trevor talking us through a compilation of best bits from his days doing the Horizon Breakfast Show with Helen.
Hour 3
And the final hour consisted of bits of archived episodes of Helen's Mixtape Show on MKFM.
Part 1
Part 2
The popular presenter was given just 14 months to live back in 2014 but following brain surgery and some experimental treatment had been very well until last year.
Helen joined MKFM in April 2017 after supporting the station in its early days. Helen Legh's mixtape was a two hour show where Helen picked her favourite songs from the 80s and 90s.
When joining MKFM Helen said: "I'm very excited to be joining the MKFM team, broadcasting to a city which I grew up in. Every week I will be playing my mixtape which will take our listeners back in time with some of the best music from the last 30 years."
The show had been on-air for almost a year when Helen announced that the tumour had returned.
Darren Dorrington, Managing Director at MKFM, said: "Everyone at MKFM is thinking of Helen's family, close friends and colleagues at this sad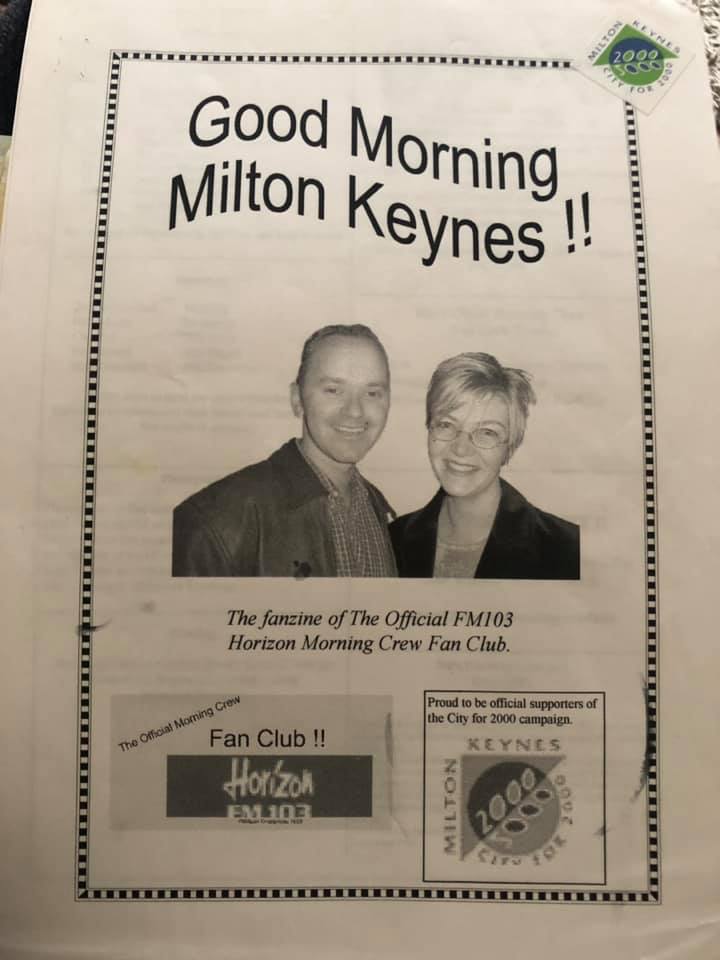 time. Helen was the ultimate professional and real champion of local radio. Helen met so many people through the years and will be fondly remembered by all."
Former Horizon Radio presenter Trevor Marshall told MKFM: "Helen was a wonderful, warm, funny, intelligent star that I was extremely lucky to spend over 8 years with on air, mostly in Milton Keynes. I can't begin to tell you how sad I am that Helen is not in our lives anymore. We laughed so much both on and off air and I was blessed to be her friend. I will miss the banter and a smile that filled the world. See you on the other side Leg-H."
MKFM's Steven Gordon-Wilson said "I was privileged to have known Helen,she was always so supportive of me when I was getting into radio. Such a fan was I, that I ran her official fan club for a while! Bringing back some happy memories looking through "magazines" this morning. Rest in Peace, Helen - I hope heaven has an abundance of cakes and shoes, and that AHA are playing on a loop."
Laura Moss, managing editor at BBC Three Counties said: "Helen was a wonderful, compassionate and inspiring woman.A warm and experienced broadcaster, she was a much-loved colleague to us all. I shall treasure my fond memories of working with her and, of course, the copious cups of tea and cake we shared."
MKFM presenter Oliver Dean made this emotional tribute on his show this afternoon.
On the 21st of June 2019, Helen was presented with a lifetime achievement award at the Milton Keynes Inspiration Awards Ceremony for almost 25 years of broadcasting in Milton Keynes on Horizon Radio, BBC Three Counties and MKFM. The following video was shown at the awards.
Lifetime Achievement Award 2018

CONGRATULATIONS - To all the finalist and winners at tonights Milton Keynes Inspiration Awards Ceremony WELL DONE - Helen Legh who won the lifetime achievement award for almost 25 years of broadcasting in Milton Keynes on Horizon Radio, BBC Three Counties Radio and MKFM 106.3 FM. Watch the video to find out more. Thanks to BBC 3 Counties Radio Georgia Coan for making the video.The full list of winners will be published shortly on www.mkfm.com

Posted by MKFM 106.3 FM on Friday, June 22, 2018