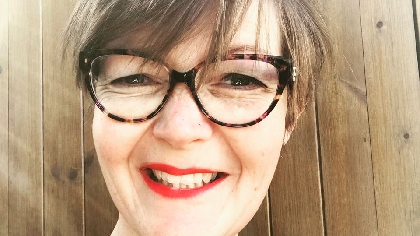 MKFM and BBC Three Counties Radio presenter Helen Legh is taking a break from radio, following the news that she will need to undergo further surgery for her brain tumour.
The popular presenter was given just 14 months to live back in 2014 but following brain surgery and some experimental treatment had been very well .
But Helen now says that her tumour has recently grown and she will be taking some time off to undergo more brain surgery and 6 months of chemotherapy.
Helen, who responded well to treatment three years ago, said "I tolerated it well last time and will be back soon."
Helen has been known to listeners in Milton Keynes for years hosting shows with the likes of Chris Moyles and Trevor Marshall when Horizon Radio first launched.
Last year Helen started her Sunday night mixtape show on MKFM which featured her favourite songs from the 80's and 90's.
Darren Dorrington, MKFM Managing Director, said: "Everyone at MKFM wishes Helen all the best with her treatment. I was honoured when Helen came to MKFM, her Sunday evening show has been a great success and we are sure she will be returning well again soon."
You can make a donation to Helen's chosen charity, who are leading the research into Brain tumours and treatment by clicking here.