Mixtape with Helen Legh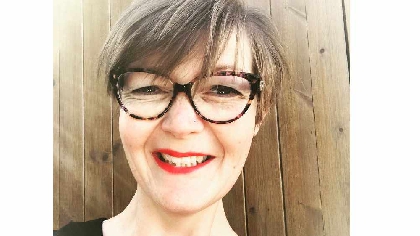 Join Helen Legh every Sunday evening from 7pm for a trip down memory lane.
MKFM is delighted to welcome the familiar voice of Helen Legh to Sunday nights from May 7th.
Helen has been on the radio in MK since the early days of Horizon Radio. Helen always wanted to be a radio DJ. At the age of 12, she was making her own radio programmes with her friend Sally. They included pretending to commentate at the Grand Prix with her own sound effects.
Eventually, on the day the Berlin Wall came down, she began working for Chiltern Radio and got her first show there. She also had a period working for Milton Keynes Hospital Radio.
In September 1995, she and a little-known DJ called Trevor Marshall became The Morning Crew and reigned the airwaves on the newly launched Milton Keynes commercial radio station Horizon Radio.
Helen went on to present the breakfast show on some other radio stations including Virgin Radio in London. She went on to present the Milton Keynes breakfast show for BBC Three Counties Radio.
Helen is now very excited to start working for MKFM, based in a city she loves and has grown up in. She loves 80's and 90's music and is currently educating her 6 year old daughter with the help of the original Now albums. And now you can hear exactly what songs she's inflicting on Matilda every Sunay night from 7pm to 9pm on MKFM.
Helen Legh's Mixtape starts on May 7th. Sunday nights are still party nights on MKFM!
Listen Again -Select listen in browser