Listener Liz wins The Best Christmas Ever!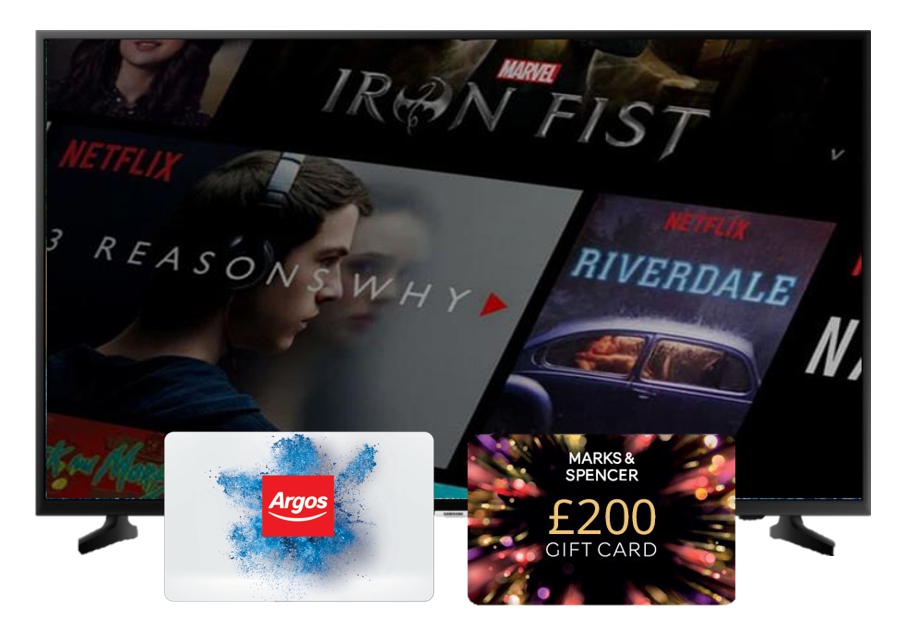 MKFM teamed up with Winterland MK to give you the chance to win The Best Christmas Ever with a massive prize package.
The package included; a Brand New 65" Ultra 4K Television, complete with one year's Amazon Prime Video or Netflix subscription - perfect for those big festive movies!
And we sorted your shopping too with a £200 Argos voucher for all those presents and £200 M&S Voucher to get all your food and drink sorted.
All you had to do to win is identify the MKFM Secret Sound.
Have a listen to the sound below to see if you can identify it.
The MKFM Secret Sound has now been won! Congratulations to Liz who correctly guessed the sound. Hear what happened when Liz found out she had won the Best Christmas Ever thanks to Winterland MK.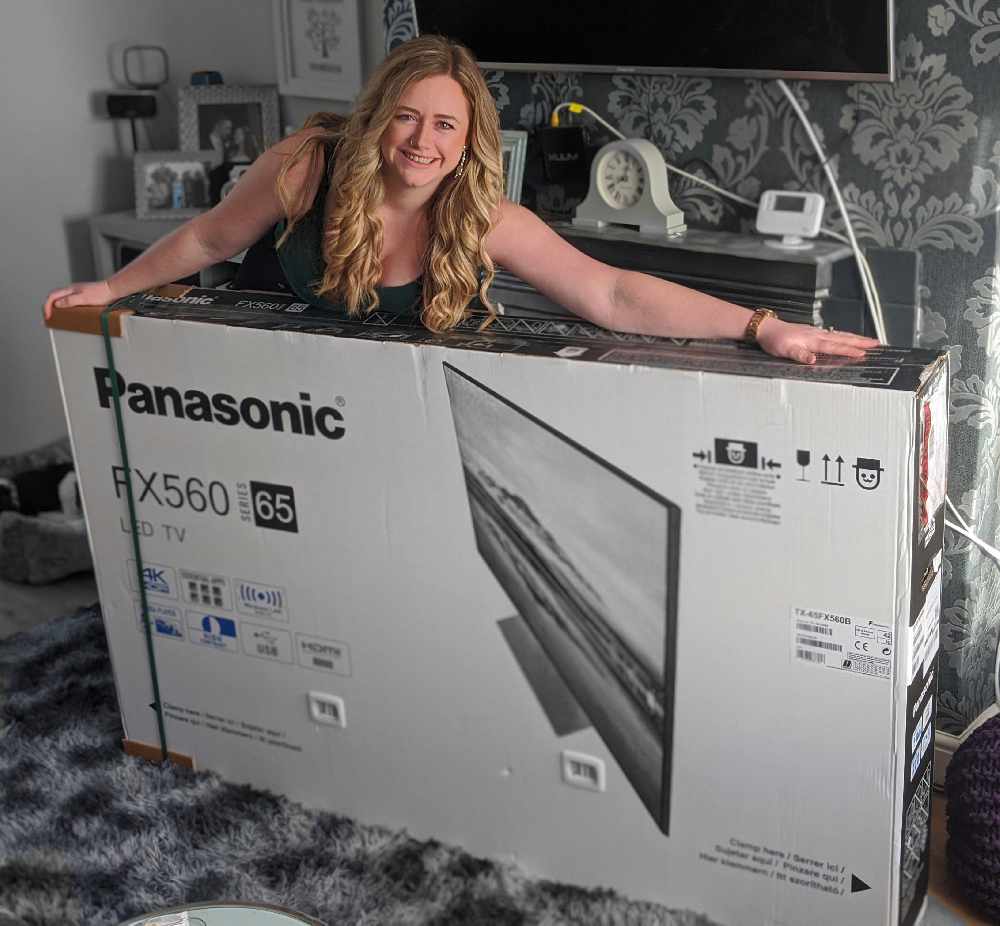 Incorrect Guesses
Ring binding machine
Stapler
Self making stamp
Hole punch
Pogo stick
Ticket Machine
Handle on a door
Tunnstile
Nail gun
Letterbox opening and closing
Toaster
Ironing board
Door lock on a hotel room
Metal library stamp
Franking machine
Kettle
Closing Microwave or oven door
closing shower door
Locking a pod into a coffee Machine
The door of a shower cubicle
How to Play
If you fancy a guess, just text us on 81400, starting your message with MKFM SOUND followed by your name.
For example, if your name is Dave then text MKFM SOUND DAVE to 81400.
First round is 8.15am on Monday 18th of November
We'll be calling someone at random twice a day during weekdays. Tell us what the sound is and if you are correct then the prize package is yours!
Terms and Conditions
MKFM's standard terms and conditions apply to all competitions on MKFM.
In addition, the entry mechanic described above forms part of the rules and the following specific rules apply to the MK Secret Sound competition:
Entries will be selected by generating a random number corresponding to the order in which entries have been received.
Only one entry per mobile number will be accepted.
There will be two competition rounds per day during weekdays, at 8.15am and 5.15pm.
In the event of circumstances beyond our control (e.g. loss of transmission, urgent breaking news, studio emergencies, etc) we reserve the right to run the competition at the earliest opportunity after these times - in the event that this is necessary, it will be announced on air.
Competition rounds will be recorded shortly before transmission.
If you fail to answer the telephone when we call you, you will be deemed to have forfeited your opportunity to play and be re-entered in the draw to play in the event that the prize is not won
Entries made within 30 minutes of the competition execution time will not be included in the draw, however, in the event that the prize is not won, they will be included in the next competition round.
Entries for 2019 are now open and will count for the first week when the game returns on 18/11/19
By entering the competition, you are agreeing to be identified as a winner and you may be asked to take part in some publicity activity (e.g. photocalls with local press)
This competition is intended for our local audience on FM. As such, to be eligible to claim the prize, entrants must live in our FM broadcast area (which covers the borough of Milton Keynes including Newport Pagnell, Stony Stratford, Wolverton, Woburn Sands and Bletchley, and the nearby towns of Woburn, Olney, Cranfield and Ampthill). Alternatively, entrants must work within this area for at least five day a week. Evidence of employment at the time of winning will be required and is subject to MKFM's judgement. If you are unsure whether you are in an eligible area please contact the Managing Director for clarification.
As with all MKFM competitions, current MKFM staff and volunteers and their immediate families are not allowed to enter. Staff and relatives of employees of Winterland MKare also excluded from entering this specific competition.
The prize is as described on this page: a 65" Ultra 4K Television, 12 month subscription to either Netflix or Prime Video, £200 Argos voucher and £200 M&S voucher. By entering, you agree to accept the terms and conditions of each of the prize providers.