MK Mental Health Hour returns to MKFM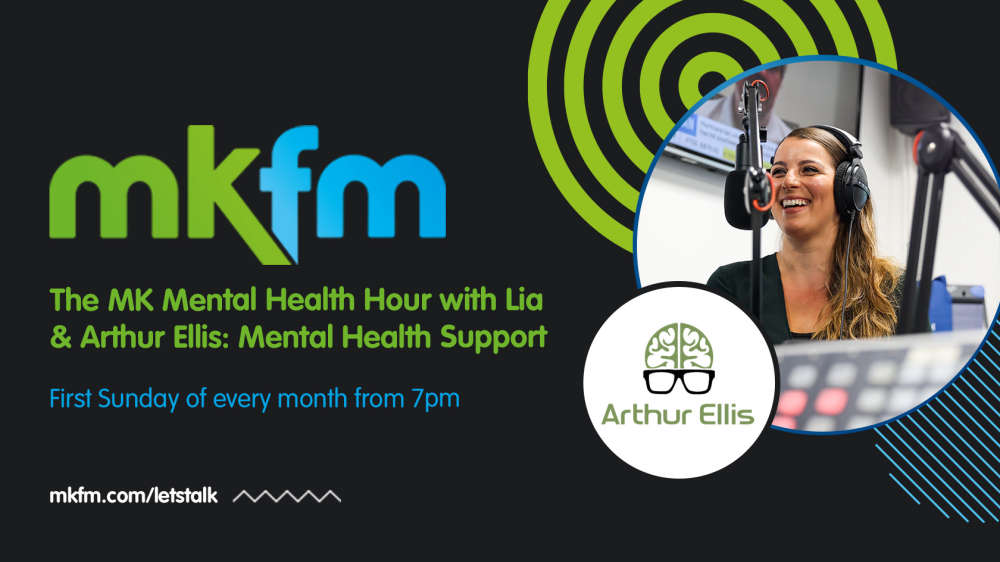 On the first Sunday of every month at 7pm, MKFM alongside Arthur Ellis: Mental Health Support will discuss a variety of topics as well as expert practical advice for listeners.
The MK Mental Health Hour first started on MKFM in September 2019, and since then the feedback from listeners and local businesses in Milton Keynes has been fantastic. The show has been praised for the wide range of mental health topics openly discussed including; suicide, stress, fitness, alcohol and domestic abuse. MKFM is pleased to say the MK Mental Health Hour will continue to support MK this year, alongside Arthur Ellis: Mental Health Support.
The MK Mental Health Hour provides a safe space and awareness to the issues we all face, whilst being underpinned with accessible, practical advice for listeners. Expert guests on the show have previously included; general practitioners, youth counsellors, a weight management practitioner, refuge co-ordinator, pharmacist, self-care specialist and NHS nurses in Milton Keynes. Accessible Specialist Support Guides are also available to download in conjunction with every show at www.arthurellismhs.com.
Arthur Ellis: Mental Health Support (@ArthurEllisMHS) is a local organisation in Milton Keynes providing realistic and practical ways to identify, support and manage mental health at any age.
Jon, Founder of Arthur Ellis experienced his own difficulties growing up, living with an undiagnosed disorder for 20 years, not being able to access help. When he was finally diagnosed, his attitude towards life and his purpose changed.
"As a nation, we HAVE to know what to do if someone is experiencing difficulties, not feeling awkward or confused about how we can help. We need to be more self-sufficient and not just rely on our services, like the NHS who are completely underfunded and struggling to cope. Let's bring hope, positivity and celebrate recovery and management of conditions rather than putting a focus on the negative."

MKFM presenter and host of the MK Mental Health Lia Christodoulou said, "We are pleased to be working alongside Jon and the team from Arthur Ellis again. Their expertise in conjunction with mental health professionals continues to highlight the importance of discussing mental health while being able to signpost people to receive appropriate support. The Mental Health Hour will not only bring organisations together but will offer practical help to our listeners."
MK Mental Health Hour airs on the first Sunday of every month at 7pm on MKFM and will be podcast for the MKFM website thereafter alongside guides to download.
Find out how to listen to MKFM here. Listen back to all MK Mental Health Hour episodes on the podcast section of our website here.