Darren and Lia return to the MK Breakfast Show in September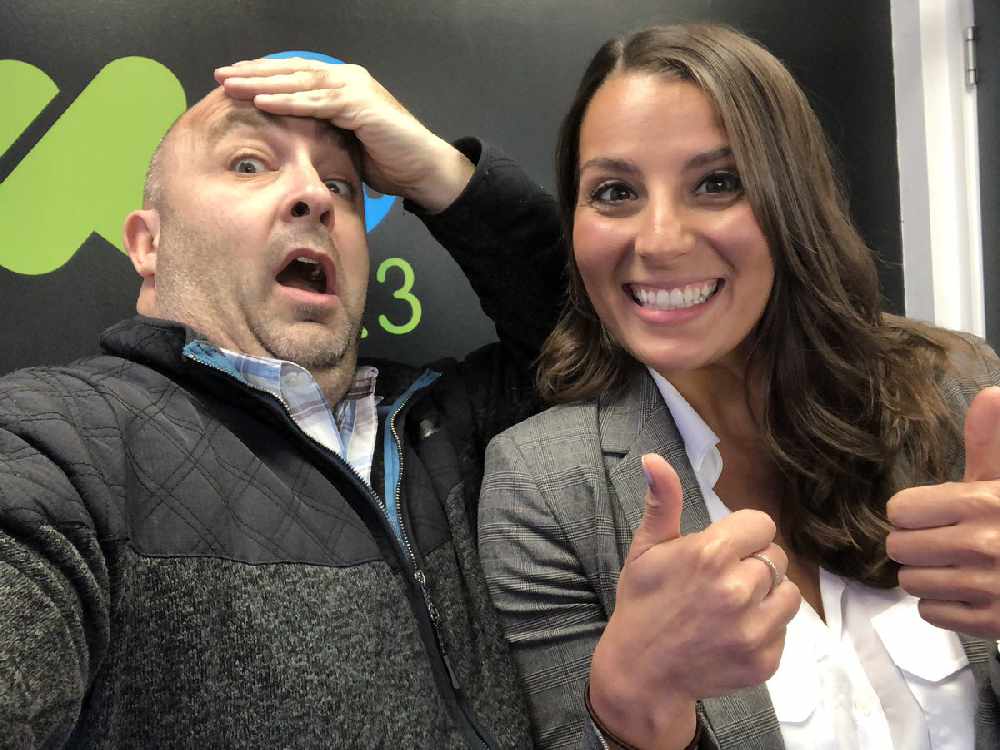 During the coronavirus pandemic our dynamic duo head up MK LIVE. From Monday 7th September they return to wake up Milton Keynes weekday mornings, 7 – 10am.
MKFM has continued to deliver the very latest information for Milton Keynes over the last few months, with some of our presenters working from the station's studios at Stadium MK and others working from home.
Each day Michael Blades shares the latest local news and information for the day ahead on The MK Breakfast Show, while Darren and Lia host daytime show, MK Live. The pair are on-air weekdays between 10am – 2pm with a lively mix of local information, interviews with local decision-makers and celebrating 'MKFM's Big Stars' – the people who are making a real difference within our local community.
Lia says, "Radio is the most powerful medium of communication and in these testing times that has become ever more apparent. At a time where we were told to socially distance or self-isolate, MKFM has kept communities connected. It has been incredible to continue delivering key local information for Milton Keynes, whilst providing a sense of togetherness. We have continued to support local business and charities, share our appreciation for MKFM's Big Stars who are going above and beyond in the local community, while hopefully keeping spirits high with fun and games to keep MK entertained."
She continues, "Whether you've been working from your sofa, a keyworker on your way in for a long shift, trying to home-school your kids or busy baking banana bread – thank you for listening! If you discovered MKFM throughout lockdown or it has been a reassuring sense of normality throughout a strange time, Darren and I hope we can continue to keep you company bright and early from September."
The MK Breakfast Show with Darren and Lia returns to 106.3FM, DAB Digital Radio, online, on your mobile and smart speaker on Monday 7th September, 7 - 10am. Expect the latest news, weather and travel for the area in addition to the best music to start your day. Mrs D. will be back with a bang, giving MK food inspiration for what we can have for tea, Call My Bluff and lots more!