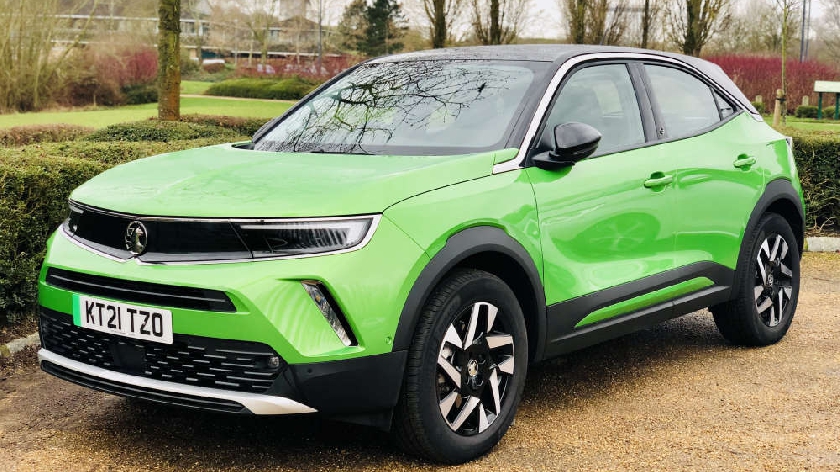 Looking for a stylish small family car that also has the benefit of being electric? Lia from the MK Breakfast Show test drove the Vauxhall Mokka-e and here's what she had to say about it...
Let's talk about the 'Green Machine', as I've been calling the Vauxhall Mokka-e over the last week of my test drive.
Rather than designing a bespoke electric SUV, Vauxhall is effectively offering electric power as an alternative engine option for the Mokka. Apart from the few 'e' badges on the car and a charging port instead of a fuel filler, there isn't a great deal of difference from the Mokka-e to the regular Mokka. A great selling point if you're looking for an electric vehicle to not necessarily 'look like an electric vehicle'.
The compact SUV shares the same drivetrain as its younger brother, the Corsa-e. It holds a 45kWh usable battery and a WLTP range of 200 miles and a real-world range of 155 miles.
It can charge at a maximum of 11kW on AC and up to 99kW on DC, this means you can achieve a rapid charge of 10% – 80% in around 31 minutes.
For those of you looking for performance stats, the Mokka-e carries a 100kW motor which equates to about 134hp and can achieve a 0-60 time of 8.5 seconds - incredible!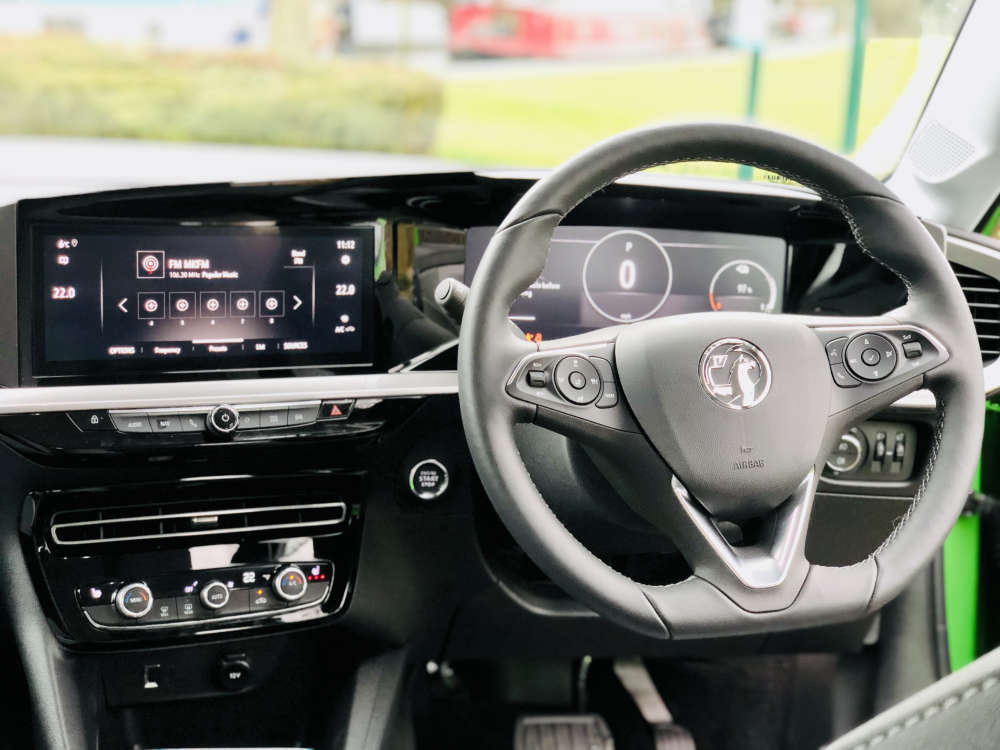 The stylish family car features a clean and minimalist interior, some great colour options and styling accents. Whilst test driving the Vauxhall Mokka-e, I felt the car was eye-catching and had a strong presence on the road - not just because of the Mamba Green colour, which I grew to love driving across the complimentary green-lined H&V roads of Milton Keynes.
Mokka-e adapts to your driving style by offering you Sport, Eco and Normal driving models. I was able to connect to the maps on my phone via Apple CarPlay, utilise the rear-view camera and parking sensors to get in and out of tricky parking bays, automatic lights and wipers, lane assist, cruise control and the cosiest, fastest heated seats I've had the pleasure of sitting in - I know what's important on these cold, January mornings!
When Regenerative Braking is selected in the Mokka-e taking your foot off the accelerator means the car will not coast, it brakes. The digital dashboard shows how much electricity you're using and the kinetic energy being recuperated when you slow down. This energy is recovered back into your battery and in doing so maximises your range and reduces wear on the car - technology is amazing!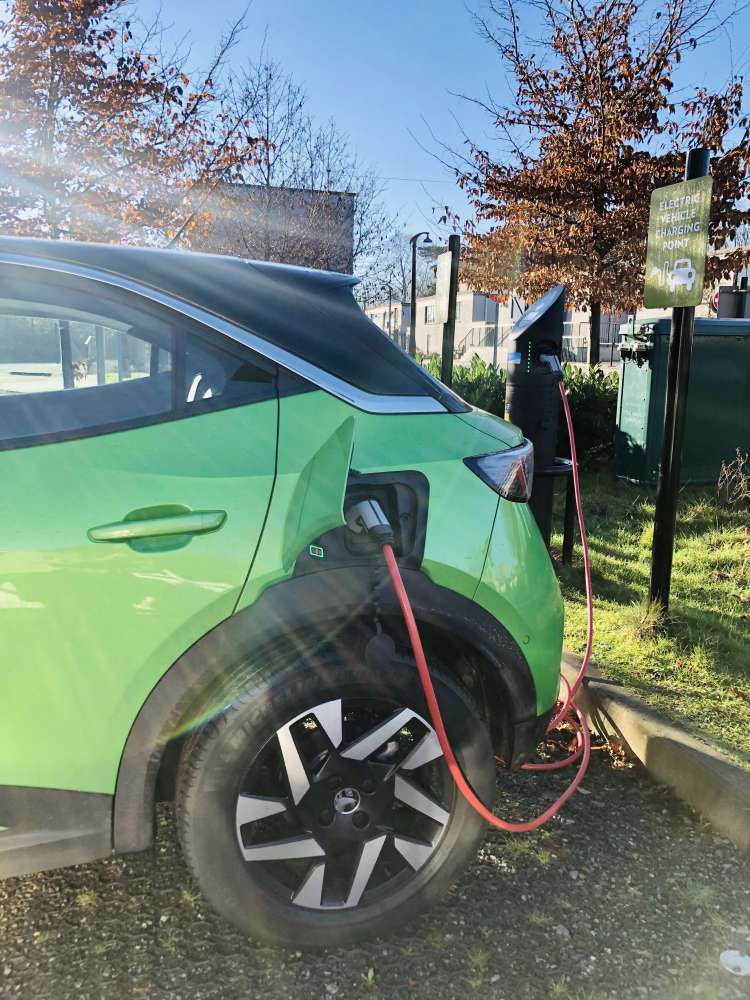 Despite being quick off the mark and quite dominant looking (hence the 'Green Machine' nickname) the ride was extremely comfortable and super quiet. I felt like I could easily do a long journey in it as well as nip about town - like a trip to Bletchley Park where I utilised the available charge points upon my visit.
The Vauxhall Mokka-e is a stylish small family car and is an ideal all-electric compact SUV. Why not try it for yourself...
Fancy a test drive?
The EV Experience Centre in centre:mk offer flexible vehicle experiences ranging from 2-8 days.
Book your Electric Vehicle Experience now using the form below and receive 20% off. Or quote promo code MKFM20 when enquiring with the Electric Vehicle Experience Centre directly.