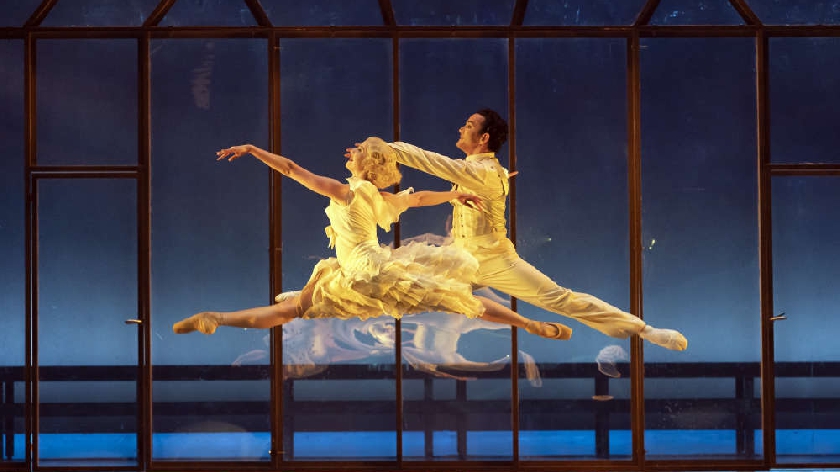 Jodie from the MKFM team returned to MK Theatre last night to watch the performance of Northern Ballet: The Great Gatsby and here is her review...
I absolutely love the film The Great Gatsby, which stars Leonardo DiCaprio and is inspired by the original book, an American classic, 'The Great Gatsby' written by F. Scott Fitzgerald in 1925. The book is currently on my 'books to read' list, so I was very excited to be able to watch this performed live as a ballet production.
I have also never watched ballet before, so this too had me very excited as I could finally experience it and tick it off my bucket list.
For anyone who may not be familiar with film or book, The Great Gatsby tells a compelling love story that has it's twists and turns, and it is held within a very captivating and turning-point time in American history. Jay Gatsby who is involved within some corruptive lines of work, is obsessed with the idea of having his one and only true love, Daisy, back in his arms no matter the cost... despite marriage or any other set backs he is determined for them to reunite after they drifted apart when they were young and when he was a young soldier. They are met with many shocking twists and turns in this story, without revealing too much, it doesn't end the way we all had hoped...
I loved the live orchestra, the music was beautifully played and they portrayed so much emotion alongside the performers whose movements were mesmerising. The fact that they need no words at all because they display so much of the story and emotion in their expressions and ballet dances is truly amazing.
Knowing the backstory well, you could tell what was happening through their movement, expressions and the music. It was fantastic and I was completely invested from start to finish.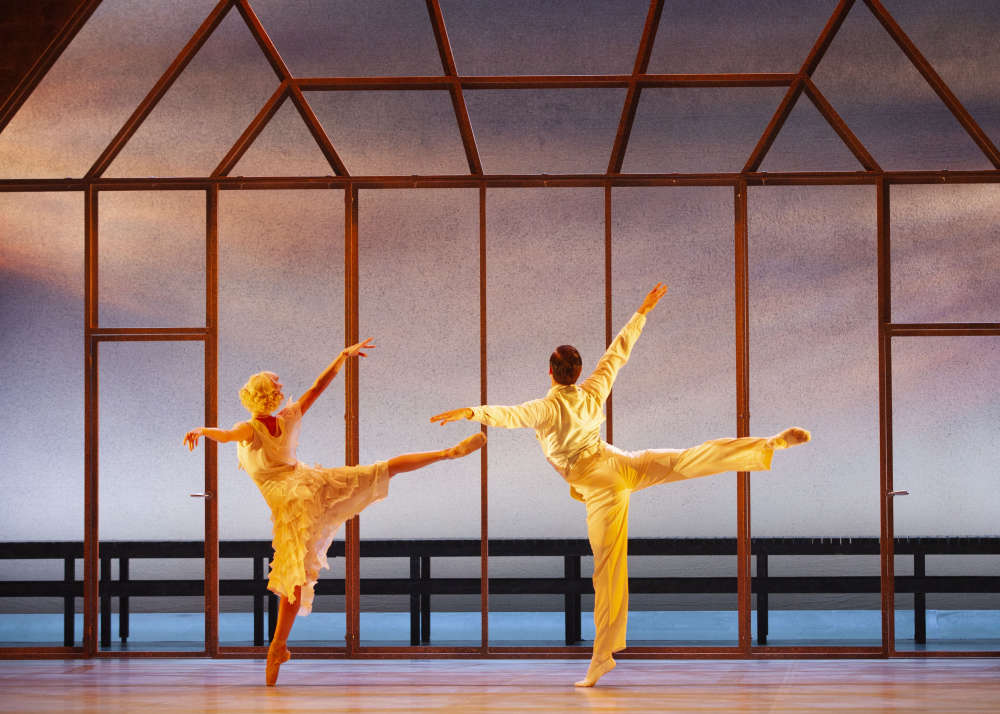 I loved the outfits and the stage props, it all set the scenes perfectly.
My favourite scene was when Jay Gatbsy held one of his famous parties. The beautiful flapper-style old-fashioned dresses were worn, with the men wearing black ties and tails. It was full of fun and upbeat jazz music, matched with brilliant moves- especially the Charleston, being done alongside the globally-known composition 'Charleston' by James P and Cecil Mack.
I was fascinated by every cast members strength and stamina. Their bodies looked absolutely stunning whilst doing ballet moves such as pirouettes. They are all so so toned and full of endurance, it was astonishing to watch and very inspiring, although I couldn't ever master a plie.
Every cast member portrayed so much emotion and danced so beautifully. I even left with more understanding about the Great Gatsby story from watching the ballet than I did from the film, and this now makes me very eager and excited to read the book.
It's fantastic and fun to watch but also very emotional, It certainly transports you to the 1920's. I highly recommend and I am so very grateful to have had this opportunity.
Congratulations to entire team of dancers, the orchestra, the production team and everyone involved, it was spectacular and unforgettable.
Find out more about the Northern Ballet: The Great Gatsby at Milton Keynes Theatre here.