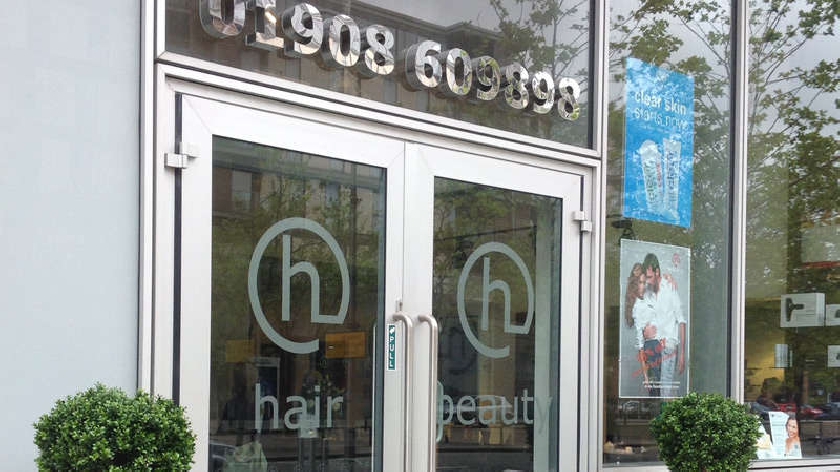 MKFM Presenter Sam Carmichael was invited down to Headonist, a local independent hair and beauty salon, and here is her review…
Headonist is located along Avebury Boulevard, at the edge of The Hub. I've driven past the salon many times, watching people step out of the doors with their shiny new hair dos – so I was intrigued to find out what it's all about.
The Salon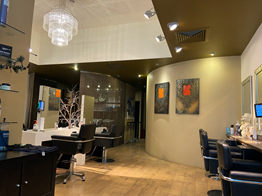 Upon walking through the glass double doors, I immediately noticed how open and spacious the salon is. There is a comfortable waiting area, complete with leather sofas, for guests to relax while waiting for their treatments. Overhead there are chandeliers dangling down, and trendy artwork on the walls, which made me feel like a real VIP.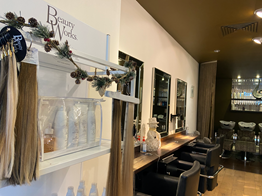 Aside from being fashionable, the salon is also very practical and works well during the current covid climate. Everything is spaced out to maintain social distancing, and there's plenty of hand sanitiser for guests to use. There are lots of little details that Headonist have thought of to ensure guests' visits are as comfortable as possible, from the extensive drinks' menu (including beer and wine!) to the digital library of magazines that are available at your fingertips.
Services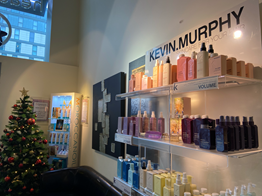 Headonist's hair services include cuts, colours, gents, nanokeratins, permanent waves, and Beauty Works extensions, to name a few. They also offer a variety of beauty treatments including microdermabrasion, facials, massages, waxing, eyelash extensions, manicures, pedicures, and gels.
I was invited to have a taster of both the hair and beauty side, so I had a blow dry with the lovely Ashley and an LED facial with the talented Natasha.
Hair
Before the blow dry, Ashley sat me down on the comfortable styling chair and asked me some questions about my hair. She also ran me through the different types of blow dries we could do, and we opted for a 'bouncy' blow dry as my hair, which is naturally straight, could do with a little bit more volume.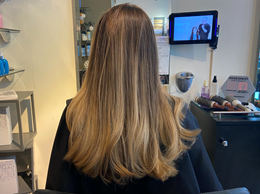 I was then taken to the wash station, reclined on a comfortable leather chair and relaxed while my hair was washed with luxury Kevin Murphy products. I had a detoxifying shampoo to start, then a second shampoo and conditioner from the 'Young Again' range which smelt sweet and floral.
After the wash, I was walked back to the styling station where a peppermint tea was waiting for me! I sat down, and Ashley got to work on drying and styling my hair. More Kevin Murphy products were used, including a lovely heat protect and volumizing spray, while my hair was being styled. Once the blow dry was complete, a hair perfume was used – which I could've used all over my body as it smelt so good!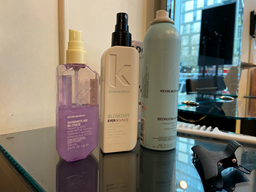 The whole process took around an hour, and it felt a real treat – so it's perfect for a lunchtime pick-me-up or before a big event.
LED Facial
LED light therapy is all the rage lately, and for good reason! LED light has been proven to target everything from wrinkles, acne, inflammation, and combat dull-looking skin while also boosting collagen.
I have never had a LED facial before, so Natasha (the beauty therapist) talked me through all the different types of lights and benefits. We chose to go for the orange/yellow light which promotes a brighter glow.
The facial itself was incredibly relaxing, and was far more than just 'light therapy'. My face was also treated to cleansing, toning and moisturising, alongside a calming facial mask, a facial steam, and facial massage.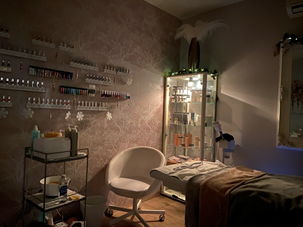 This was all happening while I was lying on a heated bed, surrounded by warmly lit lights, and listening to relaxing music. It was just what the doctor ordered!
When the treatment finished, I looked in the mirror to see an immediate glow. I didn't expect to see results straight away, but my skin had never looked so healthy. I'm writing this 24-hours after the facial, and that glow remains. I thoroughly recommend LED facials to anyone that is looking to give their skin a healthy boost. It was completely non-invasive, painless, and is certainly worth it.
Final Thoughts
Headonist is a hidden gem that covers all bases of your beauty needs, and they do it to the highest standard. The customer service is second to none, the products are brilliant, and I felt relaxed as soon as I stepped in the door – which is exactly what you want!
After the incredibly turbulent two years that we've had, it's incredibly important to support local independents where you can. Headonist offers 20% off colour services on the first Tuesday and Wednesday of the month, and it's worth keeping an eye out for their new client offers.
Headonist is also supporting upcoming talent, as they are looking for models for their talented apprentices. This means you can get your hair done at a discounted price. You can add yourself to the model list by calling 01908 609898.
Whatever your hair and beauty needs, I thoroughly recommend Headonist! They are reopening on the 4th January, and are taking on new clients. It's definitely worth a visit.
Website: headonisthair.com
Phone: 01908 609898
Address: Headonist, 313 Avebury Boulevard, Central Milton Keynes, MK9 2GA