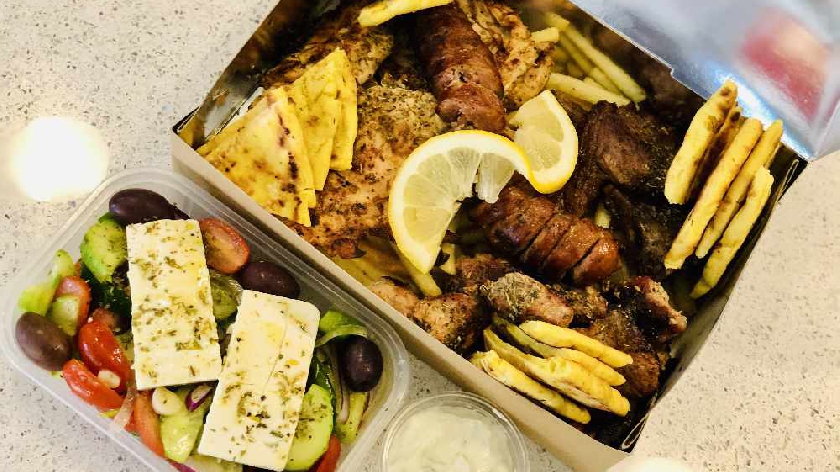 Fancy a taste of Greece this weekend? Let Lia from the MK Breakfast Show tempt you with her full review from Greek Grill Cafe serving authentic Greek cuisine for takeaway in Wolverton Mill.
After the year we've all had there is no doubt we are desperate for a bit of sunshine in our lives. I constantly find myself dreaming of BBQ's with my friends and holidays to Cyprus to visit family. For now, those holidays are still a while away so I was beyond excited to hear of a new Greek restaurant opening in Milton Keynes in December 2020.
Greek Grill Cafe is a family run authentic Greek restaurant located in Wolverton Mill. Their philosophy of food is simple: to share their favourite family recipes. To serve joy to all who walk through their doors and to make their food feel like home.
Regular listeners to the MK Breakfast Show may know that I am 3/4 Greek Cypriot and very passionate about food! I can safely say the food and Mediterranean hospitality at Greek Grill transported me to a family meal in my YiaYia's kitchen in Cyprus and I can't wait to go back!
Takeaway Experience
From the ample free parking outside, the welcoming door left ajar, to the helpful and passionate staff, the entire experience from beginning to end was easy, efficient and enjoyable. I arrived at 1pm yesterday (11/03/2021) to the smell of charcoals firing up and meat on the grills, I was immediately transported to a summer holiday in Greece.
The staff were so friendly I felt like I was being welcomed into an extended Greek family and extremely helpful when making my decision of what to order from their mouth-watering menu. Once my order was placed I was invited to wait in the restaurant or outside in the sunshine for 10-15 minutes whilst my food was cooked fresh. The restaurant was Covid compliant (see details below), warm and as I looked around it made me excited to imagine the cafe bustling with local friends and families sharing a meal together in the months to come once restrictions are lifted.
Food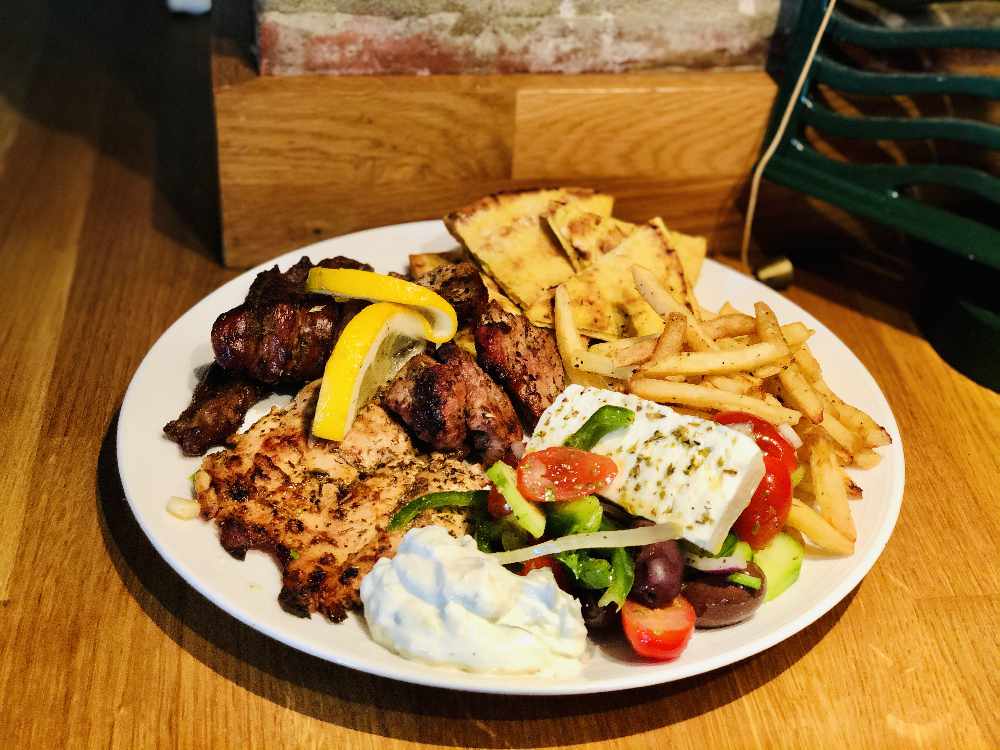 Now let's get to the good stuff - the food!
Greek Grill's menu offers something for everybody, from their Greek Healthy Breakfast to a Chicken Souvlaki Wrap. Perfect to grab on-the-go or take home to a hungry family. All of the food is prepared fresh daily by the Greek head chef to family recipes passed down through generations.
After much deliberation, my fiance and I opted for the Mixed Grill - a great sample of lots of authentic flavours on offer and all for just £21! Hot from the charcoal BBQ in the open kitchen we enjoyed; grilled chicken, pork, Greek sausages, lamb chops, rice, chips, pitta bread, Greek salad and Tzatziki.
This meal was everything I wanted and more! It tasted authentic - from the oregano on the salad, the freshness of the tzatziki, the spices on the meat and seasoning on the chips. And in traditional Greek fashion (we like to feed a village with our cooking) - you will not be disappointed with the portion size.
For me, it really was a taste of Cyprus - and I only had to travel 10 minutes down the road in MK! I think we've found our new favourite takeaway.
COVID-19 Safety Measures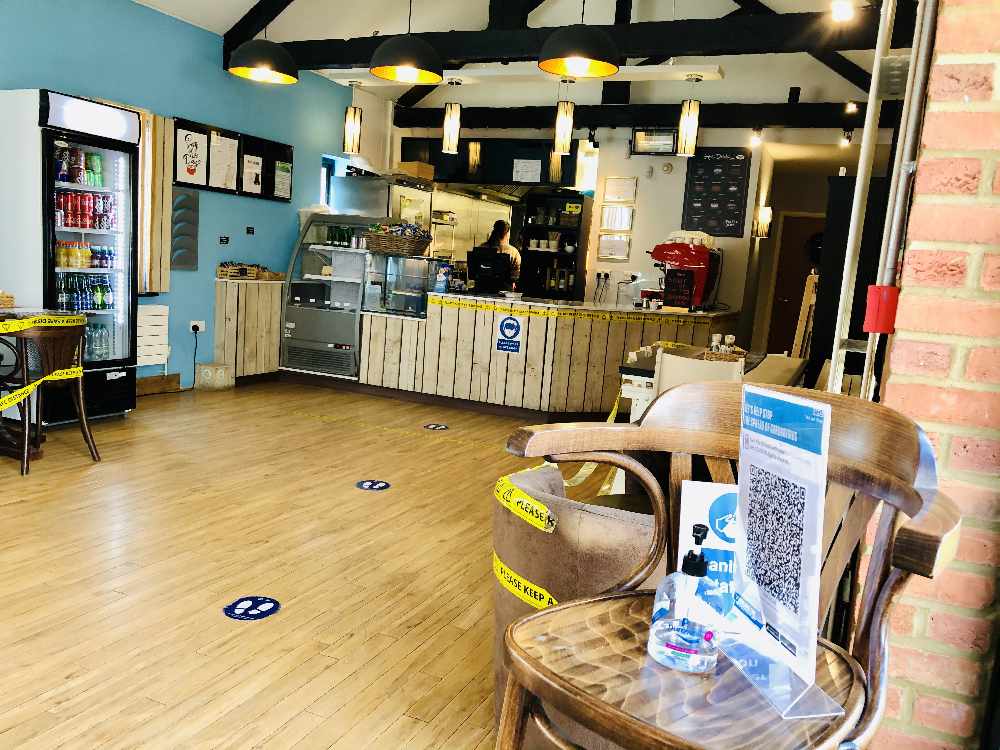 Considering the current climate, I think it's important to mention the safety measures in place at Greek Grill Cafe for takeaway. I understand it can be a little daunting visiting somewhere in these times and not knowing what to expect.
Everything was clean and clearly signposted. There was a sanitising station at the front door and plenty of space to move around inside the restaurant. Face coverings were worn by staff members and encouraged for customers. The door was left ajar for ventilation and social distancing rules were being followed which made me feel so at ease that I temporarily forgot about the pandemic and just enjoyed a lunchtime out in MK!
I highly recommend Greek Grill Cafe in Wolverton Mill for a coffee to go, lunchtime souvlaki wrap, or a mouth-watering mixed grill for a taste of Greece at home!