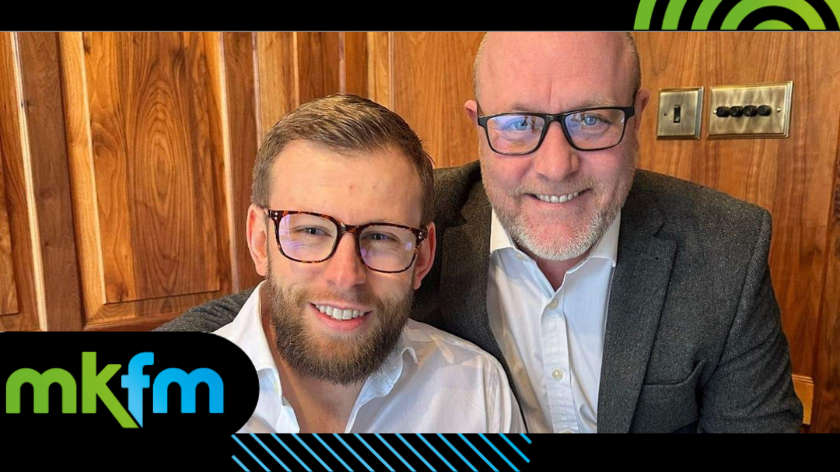 Two men from Milton Keynes have founded a blue light glasses business, in a bid to protect and promote eye health.
Local company Pigment Glasses, launched last year after co-founder Michael decided to research into the dangers of blue light and the role it plays on eye health.
As a glasses wearer, Michael says he had a 'general interest' and 'passion' in creating something to help others.
After pitching the idea to his co-founder Andy, Pigment Glasses was born.
Launching in December 2022, the business specialises in selling 'affordable' blue light blocking glasses to help protect people's eyes and health. They also have the same protection lenses if you need prescription glasses.
"We come from working class backgrounds, so we understand every day problems with bills, especially through these current times. We wanted to design a premium product that is affordable for the everyday working person that would also solve a problem to help people and we take pride in that," the founders explained.
Pigment Glasses, based in Milton Keynes, aims to help people understand what blue light is so they can increase their eye health from Blue Light - the highest energy light that sits inside of the visible spectrum.
"Michael and Andy are the Co Founders of Pigments Glasses, they met over 10 years ago while working at the same company and clicked straight away. Between them they have over 30 years working in the sales and customer service industry and strive to give every single person an amazing experience as a customer," a spokesperson for the company says.
"They knew that one day they would work together on their own business and come up with something that would help people and change peoples lives. Roll forward to today and that's exactly what they have done. They are both really passionate about their business and want to take as many of you on their journey as possible. "They have big plans for the future of Pigment Glasses and welcome you to follow their journey."
You can find out more and shop Pigment Glasses here.