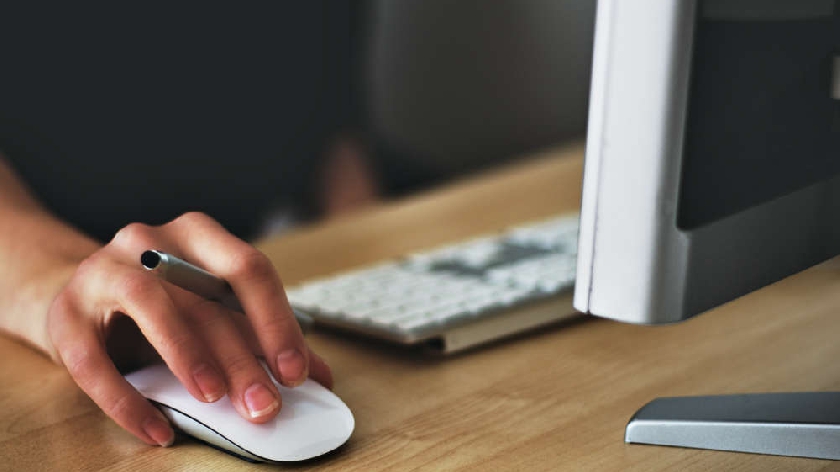 When you are looking for a new job, it can often seem like the world is against you.
The last couple of years have been brutally tough and anyone looking at the news right now can tell you that it does not look like things are going to get any easier any time soon. We are looking at bills going up, we are looking at rising food costs, and our taxes are going up too. If you are in need of a new job on top of all of this, it can feel absolutely overwhelming.
However, it is so important to remember that there are always things that you can do to give yourself a better chance of standing out from the crowd. This is a process that can seem isolating, but you can find those ways to help you reach out and remind yourself that you are not alone. It is so easy to throw around those old, tired bits of advice when it comes to job seeking, which is why we have put together a guide with practical help. Let's get started.
Know What You Are Looking For
It can be so hard when you find yourself in need of work to be crystal clear on what exactly you are looking for. Now, if this point does not apply to you then you can feel free to skip onto the next, but if this sounds familiar then we have some tips for you. To start with, ask yourself what you would do if your current situation and work experience was no object. The chances of being able to simply step into your dream role may be small, but could you find a way into the industry that you have been dreaming of? Once you have an idea of where exactly you are aiming at, you will find that things feel a little less overwhelming.
Be Clear On Your Budget Situation
If you find yourself suddenly out of work, then your first worry is obviously going to be how long you can afford to be out of work for. Some people are lucky enough to be able to rely on support from their parents or partners while they look for something new, but the rest of us have a ticking clock on how long we can afford to be doing this. Start by sitting down with your bank account statements and draw up a budget for the next few months. Find out if you could be eligible for job-seeker's allowance or another kind of financial support. Once you have a clear idea of what you are working with, you will be able to see if you can afford to spend that time looking for the dream job, or if you need to take something as a stopgap.
Work On Your Software Skills
Anyone who has looked for a new job in recent months will tell you that nearly every job listing has a lot of information when it comes to the software that they want you to be able to use. Now, if you have been in the same position for a number of years, or if you are starting your job search straight out of education, then you may not have the experience of using these skills. Anything that you can do to learn more about how to use these programmes will make a huge difference. There are a number of different accredited courses that you could look at if you have the time and money to take them. Otherwise, it may be time to look at some free tutorials. For example, learning how to convert a PDF to a Word document could be the thing that makes you stand out in a field that is going to be incredibly competitive. You need to be looking for those things that make you a candidate that requires as little training as possible.
Look At Your CV
Here is one of those crucial steps if you are looking for a new job. We all spend ages agonising over which details to include on our CV, and what the best font and font size are. One of the most important things that you need to remember is that your resume is one of the best ways to communicate who you are and what you can do neatly and cleanly. You need to resist the temptation to swamp your CV with too much information. Everyone is going to be saying that they are hard workers with a keen eye for detail. Try to clear yours of any clutter that someone is going to skim over. Focus on your experience, achievements, and demonstrable skills.
Your CV should not be more than two pages, and some companies will even ask you to submit a single-page CV. However, as important as it is to be brief, you also need to remember to avoid being too modest. Your prospective employers are not going to read between the lines for you. State your skills and what makes you special without any qualifying. Own your achievements and be confident. You can show that you are not arrogant in the job interview.
Use Your Contacts If You Have Them
Things are pretty chaotic in the UK job market right now. Everyone is going to be leveraging everything they have to secure the career path they want, which means that you need to think carefully about any ways that you have to get better advice or contacts. Think about who you have in your professional network who can help you. It is a simple fact that we have all been in this position before, and you may be surprised by how many people you know who are more than happy to give you some of their time and wisdom. Even if they can't simply hand you a job, they may be able to help you to steer clear of mistakes and set you on the right path.
Keep An Eye On Your Mental Health
Job hunting is absolutely an endurance test. No one ever got their dream job on their first application. Being out of work can be brutal on our mental health and you need to think about what you can do to look after yourself while you are on this journey. To start with, try to make sure that you are getting outside for some fresh air and exercise every day. Taking a physical step out of your situation, even if it's just for half an hour, can make all the difference and allow you to get back to it with a clear head. If you are finding that scrolling through the job boards is getting you down, think about setting a time limit on it. Dedicate an hour or two every morning, for example, and then focus on other tasks. Finally, make sure that you are talking to your friends and family about how you are doing. This can be an isolating process, and there is no doubt that rejection and unemployment take its toll on us. Reach out to anyone you know who has been through this process before and be honest about how you are doing.