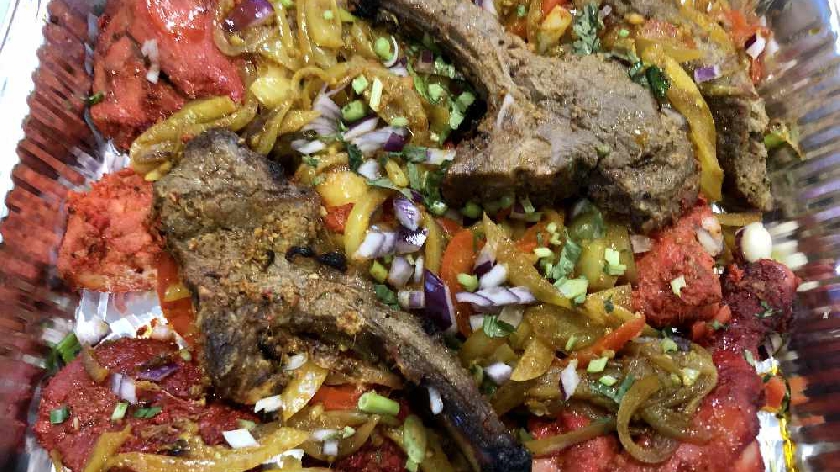 Mowglis celebrate their first birthday with the reopening of their garden this April. Darren from The MK Breakfast Show reviews a delivery of his favourite food from the Indian restaurant.
It's been a long 12 months for all of us and even more so for anyone in the food & leisure industry not knowing when they could open and then having to shut again at short notice.
Mowglis opened last year, just before the first national lockdown, and have had a great first year despite everything that has been thrown at them during the pandemic.
Now we all have our favourite restaurants and takeaways but is Mowglis worth the short drive out of Milton Keynes to Beachampton?
The short answer is YES!
Now before writing this, I was trying to think of an Indian restaurant in Milton Keynes that has a garden to take advantage of being able to open for table booking from the 12th April. I cannot think of one, but Mowglis has the advantage of being in the former Bell Inn with its splendid pub garden.
Regardless of if you are eating in (well in the garden) or thinking of a takeaway, Bechampton is just minutes from the A421 at Whaddon or off Watling Street near Stony Stratford.
Mowglis has built a loyal customer base during the last year due to the exceptional takeaway food and service when dining in. I have always found the food incredibly fresh, well presented and having a taste that's hard to find.
The menu is full of your usual favourites; chef's favourites, meat platters, fish and everything a vegetarian could ever wish for. You can view the full menu here.
Now if you like your meat, you will love the Bagheeras feast which is just like a sharing platter from a Turkish but with all of the flavours of India.
The dish serves 2 to 3 people (that's two hungry people) and is full of Lamb Chops, Chicken Tikka, Lamb Tikka, Tandoori King prawns, onions, peppers and a Garlic Nan. This is an absolute meat feast which is plenty for 2 as well as what would be a good sharing starter for 3-4 people. Recommended sides would be mushroom rice and something a bit saucy if you didn't want a totally dry meal such as Bombay Aloo or vegetable curry.
All of the meat in this platter was tender, with everything having a unique flavour and with king prawns so juicy it's a dish not to be missed.
If you like your Curry then the Boss lamb from the Chef Signature menu is a must. The dish is full of tender Lamb pieces with green chillies and a thick sauce with caramelised fried onions. This is one of the best Lamb dishes we have ever tasted and is certainly recommended.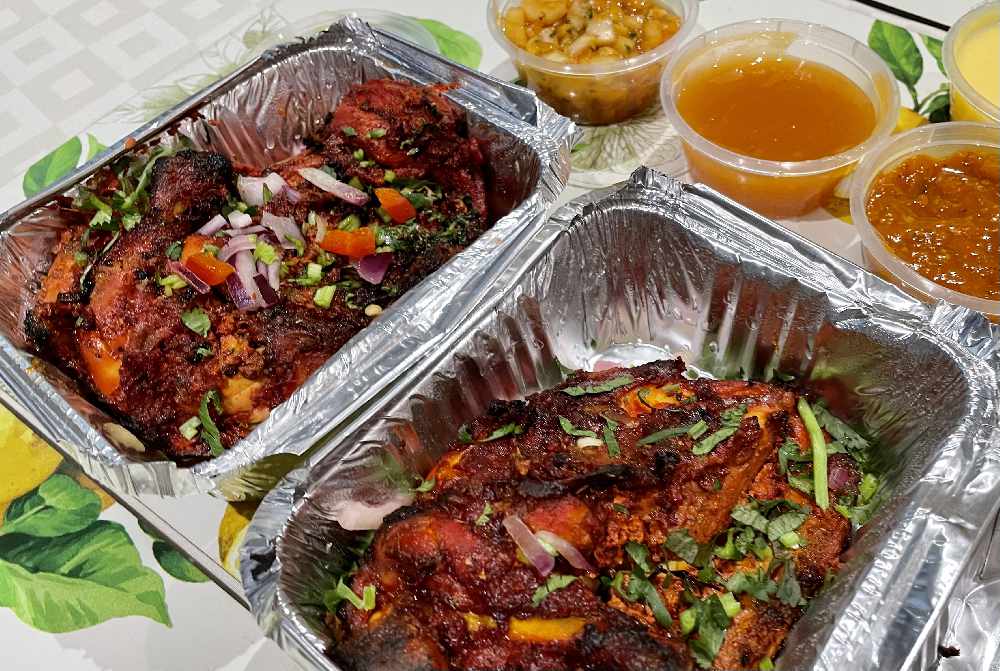 Another winner in our book is the Chicken Jalfrezi sizzler which comes on a cast iron dish when eating on the premises or is equally as good as a takeaway - full of fresh chillies, onions and tomatoes.
And when it comes to rice, side dishes and naan bread, these aren't just an accompaniment, they are an experience in themselves. The mushroom rice is the best I've had from any restaurant with perfect fluffy naan bread on the side.
Mowglis is definitely worth the short drive and is highly rated on Google, Facebook and Tripadvisor. As well as using the best fresh ingredients, Mowgils put the exquisite taste of their dishes down to everything being made from scratch for each order by their award winning chef who was previously at the Japiur in central Milton Keynes.
Address - Main St, Beachampton, Milton Keynes MK19 6DX
Call - 01908 567333
Mowglis Restaurant Facebook page
🛑 UPDATE 🛑 We are EXCITED to announce mowgli will be Re-opening & welcoming customers from 4th JULY 2020.💜 Please book a table in advance to accommodate social distancing within reasons. We are a very spacious 100 seater restaurant with a beer garden, limited guests will be allowed at once. Tables will be scattered out to respect social distancing. We know it's going to be a new experience for all however We have safety precautions in place, and all staff are COVID trained to deliver a great service to all of our special guests.😊 It has been a long time coming and we look forward to welcoming you 😊 Mowglisindian.co.uk Call us on 01908567333 01908418373

Posted by Mowglis, pub & restaurant on Sunday, June 28, 2020