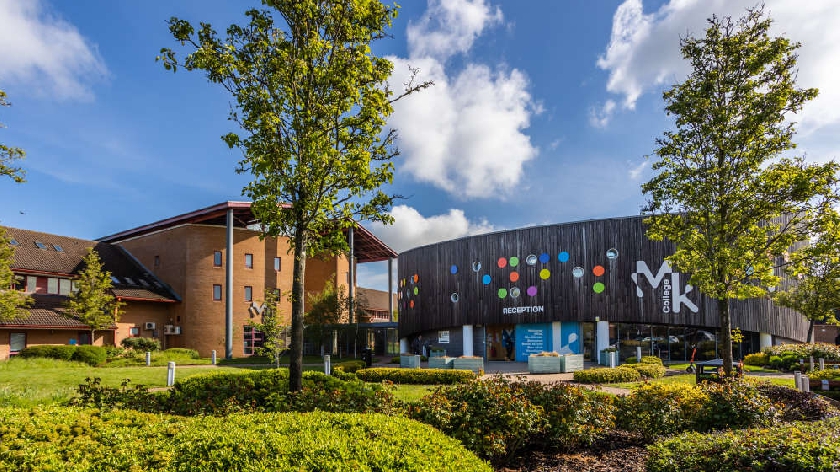 Milton Keynes College's advisory days are around the corner and bookings are still open.
Advisory days at MK College are back this year in full swing starting from the 25th of August 2022 and you can still book your place today.
If you haven't applied to college yet or didn't get the GCSE results you were hoping for, the advisory days are the perfect opportunity to speak to someone about your next steps and the options on offer.
MK College are not only well-known for their huge variety of courses and apprenticeships but also for their passion and support for their new and existing students.
The advisory days are being held at the Chaffron Way campus. In order to attend, you will need to have booked your appointment to visit using the online form once it is live, you will need to take your GCSE results along with you. MK College welcomes you to bring one other person with you on the day.
The college will have their curriculum teams on hand to chat with you so you will be able to speak to someone from whichever subject you are interested in, this also includes their apprenticeship team, admissions, student support, and finance teams if you have any further questions about life at MK College or your application.
These will be the advisory dates on offer:
9am-7pm, Thursday 25th August (GCSE Results Day)
9am-4pm, Friday 26th August
9am-4pm, Tuesday 30th August
9am-4pm, Wednesday 31st August
9am-7pm, Thursday 1st September
9am-4pm, Friday 2nd September
10am-3pm, Monday 5th September
10am-3pm, Tuesday 6th September
10am-3pm, Wednesday 7th September
You can book your appointment here.