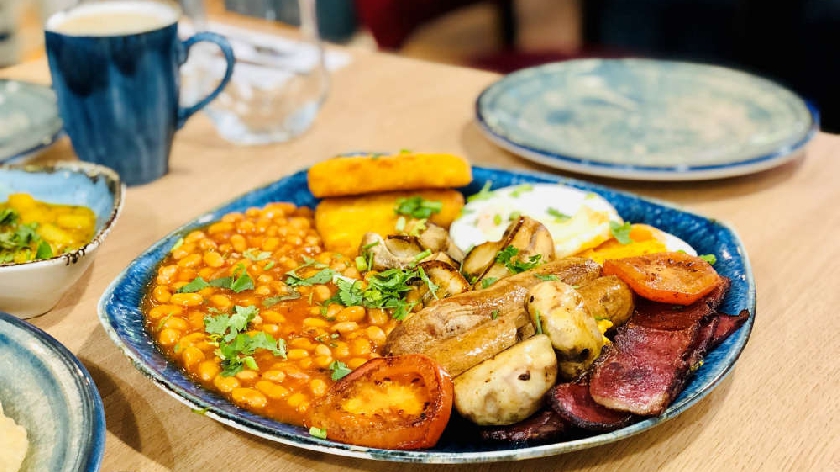 Looking for somewhere different to go for breakfast in central Milton Keynes with your friends, family or work colleagues? Darren and Lia sampled some of the traditional Punjabi breakfast dishes available at Namji Xscape and here is their review...
It doesn't have to be a fry-up or croissant, as Namji brings its Punjabi Breakfast to Xscape Milton Keynes! If you fancy something a bit different and goddam tasty then this is an absolute must.
Long gone are the days when it was Cornflakes during the week, maybe a Bacon Sandwich on a Saturday and a full English on a Sunday.
Over the years we have been introduced to a variety of breakfast items including American pancakes, French pastries and Avocado on toast (wherever that came from).
Many of us have probably finished off a takeaway the morning after the night before, but have you ever experienced or even thought about what other cultures eat for breakfast.
Darren and Lia tried the new breakfast offering at Xscape and to everyone's surprise they both came back to the office and declared it would now be a strong contender for MK's Best Breakfast.
Food & drinks
Although Darren's favourite food is Indian, he is not ashamed to admit he was a little sceptical about the thought of having all of the spices first thing in the morning, so he stuck with what he knew and ordered the English Style Nastha - 2 Fried eggs, masala Beans, fried mushrooms, sausages, toasted tomato, toasted bread. It was a beautifully spiced twist on the classic full English we know and love. A generous portion and very good Halal alternatives to traditional sausage and bacon.
However, when Darren spotted the bright colours and smelled the perfectly balanced spices from Lia's traditional Punjabi breakfast the food envy was real!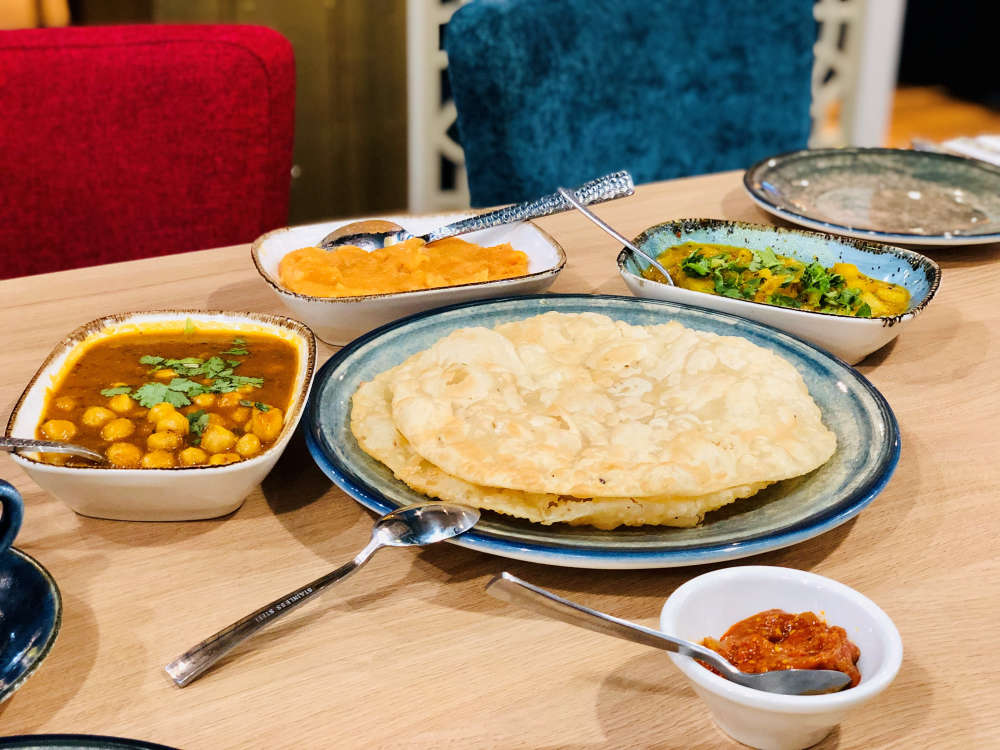 Punjabi Halwa Puri is a traditional Punjabi breakfast with either Punjabi chole (chickpeas) or aloo with suji halwa. Served with the most amazing fluffy puries. Each breakfast portion contains chana or aloo with halwa and 2 Puris and is utterly divine! The suji halwa was genuinely one of the most delicious dishes we've tried - halvah is made by toasting semolina and adding honey. It was sweet, sticky and out of this world. The delicate balance of all of the spices, fragrances and textures will leave your taste buds doing a little dance. It was unlike any other breakfast we've ever tasted before and by far one of the best (Lia has been dreaming about eating it again ever since).
We also tried some Crispy Stuffed Paratha - a paratha Aloo, paneer and cauliflower served with a refreshing yoghurt dip. And who ever said you couldn't have pickle at breakfast time?! Namji's kathi khati onion pickle elevated every dish with it's sweet and intricately spiced flavour and was the perfect accompaniment.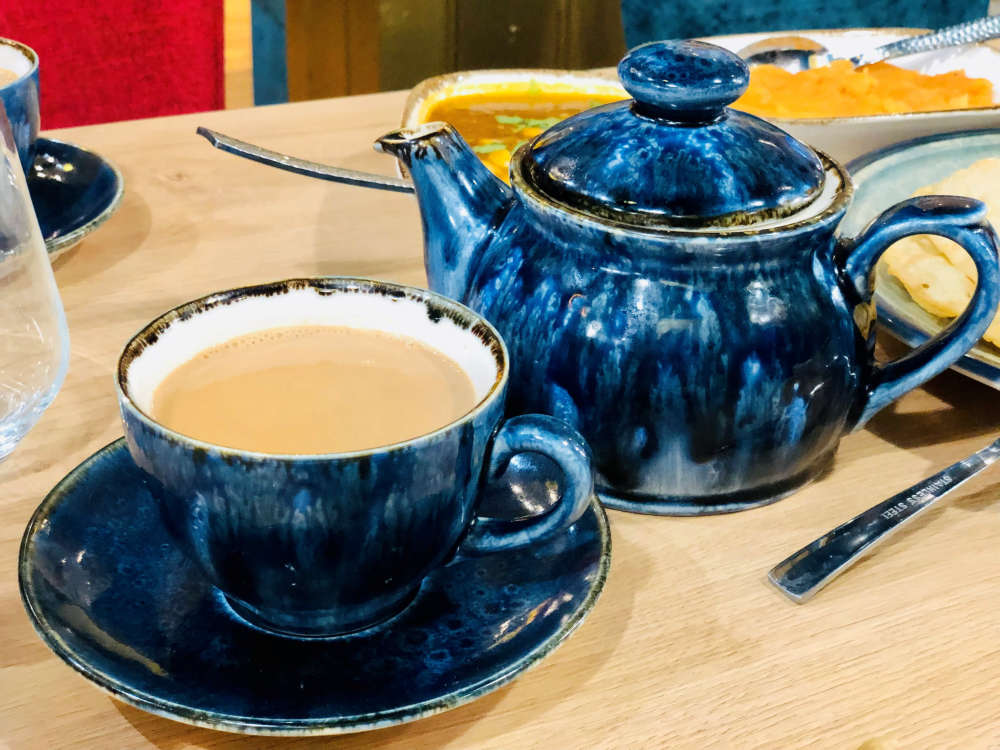 All washed down with a fresh carrot and orange juice - cool, juicy and refreshing. And the star of the show, Namji's Masala Chai tea - made with black tea and a mixture of aromatic herbs and spices and stirred for a minimum of 30 minutes to create the most creamy, warming brew you've ever had - perfect for these chilly Autumn mornings!
Breakfast is served at Namji in Xscape Monday - Sunday, between 8am - 12pm and is perfect for a treat at the weekend or if you have a day off, a catch up with friends or even a business meeting in the centre of town.
Don't be put off if you don't recognise items on the menu, Naseem and the friendly team at Namji will talk you through the menu and help you decide on a dish or a selection of items you are guaranteed to enjoy.
Check out the full menu here and believe us when we say it really is worth a visit!
Address: 11a, 602 Marlborough Gate, Milton Keynes, MK9 3XS
Phone: 01908 677 600
Email: xscape@namji.uk