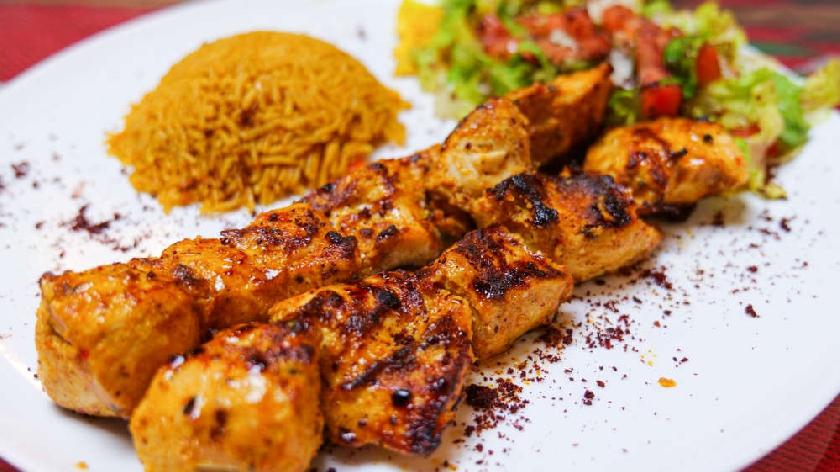 Jodie Erica visits Layaly Zaman restaurant and shisha bar to try a variety of their dishes and shisha, here is her full review...
Layaly Zaman is a new hidden gem in Bletchley that has only been open since late 2021, it's a 'once you know you know' situation because as soon as you know where it is you will always remember it and be sure to visit again. There are not many restaurants that have shisha bars in Milton Keynes so it's great to have one in the heart of Bletchley town, it's easily accessible, it's central and there is plenty of parking located around it.
Layaly Zaman serve traditional Arabic cuisine and have a shisha bar with lots of exciting flavours, I was excited to try both as I haven't tried many Arabic dishes plus, I haven't had much experience with a shisha.
When you see the the Layaly Zaman sign outside up top, you will then walk up some stairs and open doors to a huge and spacious restaurant. It is lovely and airy with a nice simple design that is splashed with colours and beautiful cultural decorations. It's a very relaxing environment with so much room that you are not bumping in to anyone, I also love the open kitchen and middle section of the restaurant where the smoothies are made, it looks really fun and enticing.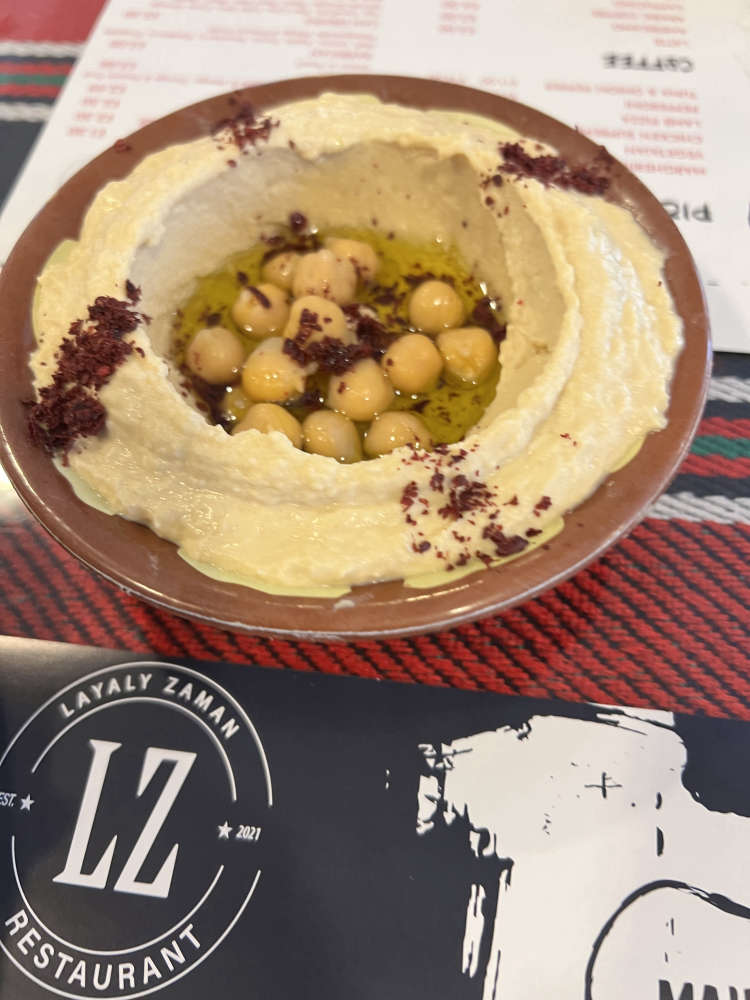 The freshly cooked food looked and smelled delicious when it was brought to the table, I firstly tried Fattoush which is a mixed salad with various ingredients such as tomatoes, lettuce, onion, cucumber, pita and drizzled on the top was a dressing with herbs that added nicely to all of the existing refreshing and bright flavours. I then dipped in to a finely chopped dish called Tabbouleh which was very leafy and juicy, it's the perfect dipping addition and side salad.
Two dishes that I am familiar with is Hoummos and Falafel, the Hoummos was so well presented, and, it tasted lovely and creamy giving off that assertive chickpea flavour. I really enjoyed the Falafel, they were crunchy on the outside but soft and fluffy on the inside, mixed with some Hoummos and Tabbouleh equalled the perfect combination and burst of warmth and flavour.
A half chicken dish with rice and salad came out and wow, the chicken looked mouth-wateringly good. The chicken was well cooked and marinated with such a gorgeous flavour, it was very addictive and goes down nice with the lightly spiced rice. I love how you can add bits and bobs from the other dishes to your own plate, get creative with the flavours and try different food combinations, this is ultimate foodie behaviour! the chicken tastes lovely with everything.
Some more dishes were bought out such as grilled halloumi cheese, grilled wings and chicken taouk. Personally, I was very happy to see the grilled halloumi and this is one of my favourite side dishes (event though I eat them as mains), I wasn't dis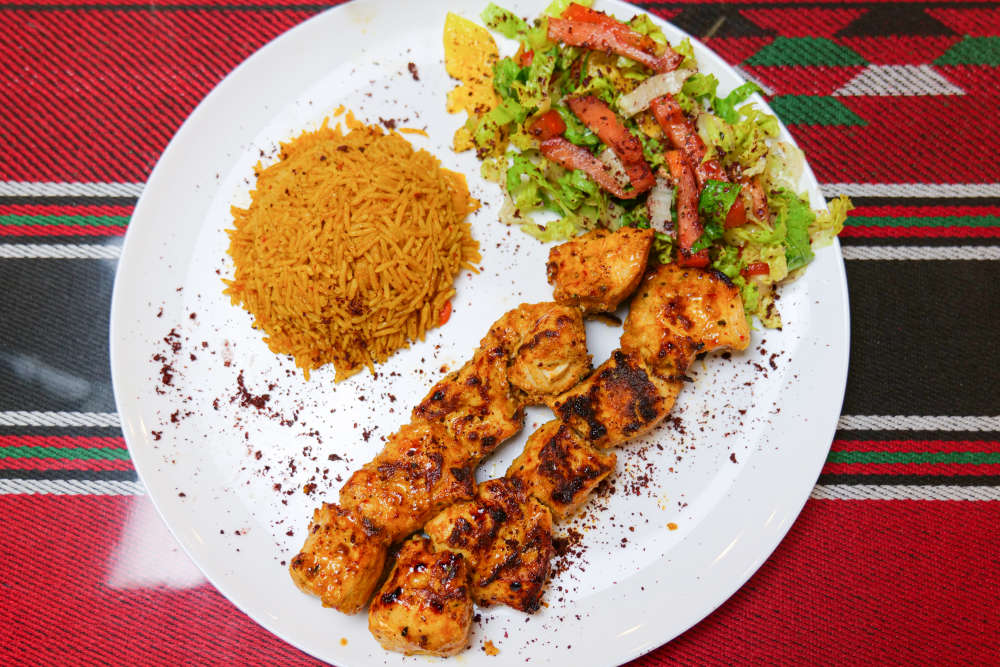 appointed at all as they were beautifully crispy and golden on the outside with that trademark cheesy squeak on the inside. The chicken taouk was very tender, succulent and sweet, they tasted amazing and was another favourite of mine at Layaly Zaman. The grilled wings were marinated and had a light kick to them, I'm not the biggest fan of spicy or hot foods but this was just about right for me, the chicken tore straight off the bone, they were delicious.
For drinks I tried a mango smoothie which was freshly made, it was lovely and cold and very refreshing! they have so many other flavours you can choose from. As a coffee fan, I also had a go at an Arabic coffee which was very powerful and strong and did shock me a little! if you are looking for that kick, an Arabic coffee will certainly do just that.
I got to try experience shisha which was really cool, it had been a very long time since the last time I tried one and I am convinced I didn't do it properly, so it was nice to give it another go. There are lots of flavours to choose form at Layaly Zaman, I tried skittles which did taste quite refreshing, I felt very relaxed and was able to use the shisha without coughing... result! It's a lovely and chilled atmosphere in the shisha bar, very spacious again and also super comfy which is great when you are sat using the shisha chatting away and having a laugh for a period of time. I loved the big centre light they had in the middle of the room, it was quite mesmerising, very pretty. After a certain time the candle lights would be lit, as the sky would turn to sunset and slowly get darker, it created a wonderful setting and overall a brilliant experience.
Visit Layaly Zamans menu here.
Facebook @layalyzamanrestaurant