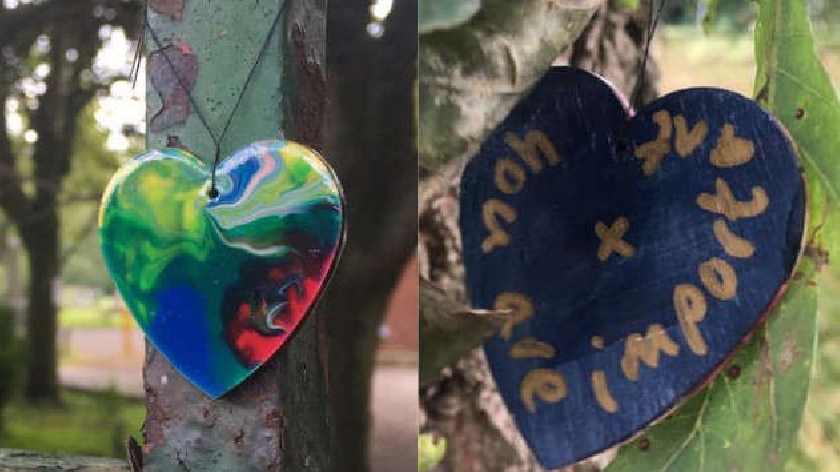 A local artist has made small acrylic hearts with words of encouragement on them for people to find.
The kind idea was launched by Jane Sharp, an artist that specialises in batik on textiles and wood.
One day, when working on a mirror project, Jane started to do some acrylic pouring and created dozens of small hearts.
This is when the 'Take Heart' campaign began, and Jane has handwritten words of encouragement on the back of each heart.
The messaging includes 'you are important', 'you are loved', and 'hold on'.
The Take Hearts will be appearing on trees, railings, benches, hedges, and benches across Wolverton and surrounding areas.
"I try and practise radical compassion as much as possible," said Jane, when asked about why she started the project.
This means for me, that it is so important to remember that each of us has a story. None of us truly know what another person is going through, even someone who may come across as hateful or hostile.
"We all deserve love and I thought with this little project I might put it somewhere that someone who might need to know that, can find it. The only thing that is worth fighting for in this world is love."
You can find out more about Take Hearts by visiting 'Art by Jane Sharp' on Facebook.