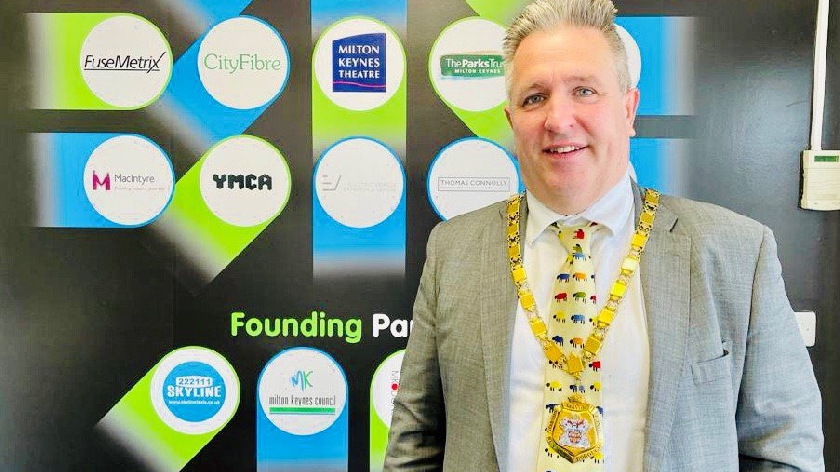 Here is the full list of winners for the Milton Keynes Local Heroes Awards 2021, nominated by you and chosen by the Mayor and Deputy Mayor of Milton Keynes, and Lord Lieutenant of Buckinghamshire Countess Howe.
In March 2021, the Mayor of Milton Keynes Andrew Geary called on local residents to nominate those people who have made an impact in our community for the Milton Keynes Local Heroes Awards 2021.
This year's awards focused on those who've made a contribution relating to the Covid-19 pandemic, but was not exclusively aimed at that. Nominations for the awards were open to anyone, individuals or community groups who have gone the extra mile and selflessly stepped up to help others and made a real difference.
After receiving so many shining examples of individuals and groups who've put others before themselves, and countless hours on video calls for the judging panel to deliberate between many deserving candidates, the winner's have now been announced.
Congratulations to the winners...
Arts, Culture and Media - Stacey Gwilliam, Doorstep Diaries
Charity and Volunteering - Scott Jones, 123 Internet
Community - Volunteer Driver Service
Diversity - Saeed Ahmad Nazir and the Muslim Youth Association
Young Achievers Primary - The Children of Thistles and Ferns at Long Meadow School
Young Achiever Secondary - Toby Poyner, MK YCAB
Education - The Equality Group, Hazeley Academy
Health - The Lewis Foundation
Sport - MK Rugby Club, youth training.
Mayor's Award - Molly Beasley
Special Award for COVID-19 - Milton Keynes University Hospital, Joe Harrison and Sally Bernie.
Listen back to our podcast with Darren and Lia celebrating and announcing the winners of the Milton Keynes Local Heroes Awards 2021 with Mayor of Milton Keynes Andrew Geary, Countess Elizabeth Howe and Deputy Mayor Mohammed Khan below.