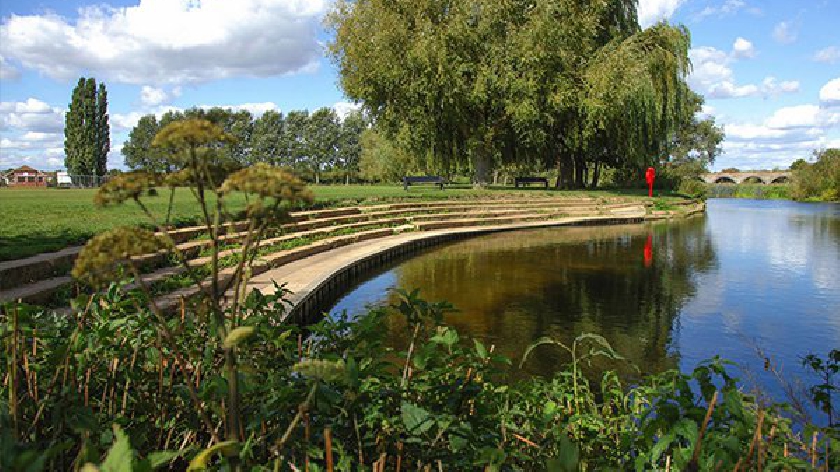 A local Town Council have said that 'urgent discussions' will be taking place regarding anti-social behaviour at swimming steps near Milton Keynes.
Olney Town Council say that over the weekend "there have been large number of revellers who appear not to have been locals using the grounds" located in the town.
Residents reported huge amounts of rubbish being dumped at the location, as well as concerns around social distancing from people attending.
Some residents have also contacted MKFM with concerns about parking at the site, with many cars being left on nearby residential streets.
It comes as the Olney Recreation Ground was featured in The Times newspaper on Saturday as one of the UK's 'best places for wild swimming'.
Andrea Vincent, Town Clerk at Olney Town Council, said: "The Council and Police are aware of the anti-social behaviour. The Council anticipated with the good weather that there might be extra visitors and procured more waste bins for rubbish and glass."
"However, this has clearly not been sufficient and our ground staff as I write are busy clearing the mess."
"The Council together with the Joint Users Group and the Police are in urgent discussions on how best to deal with this problem."
"We are aware that this is a matter of great concern to local residents."
"The Town Council is limited in its powers to manage peoples behaviour but will do everything is can to help prevent this occurring again."
"In the meantime should you witness anti-social behaviour on the Rec, please report this to the police."
Huge amounts of rubbish was left dumped across Milton Keynes over the weekend causing residents to take to social media in anger.
And earlier this month, The Parks Trust reported a 'significant issue' with rubbish being left next to bins in Milton Keynes.