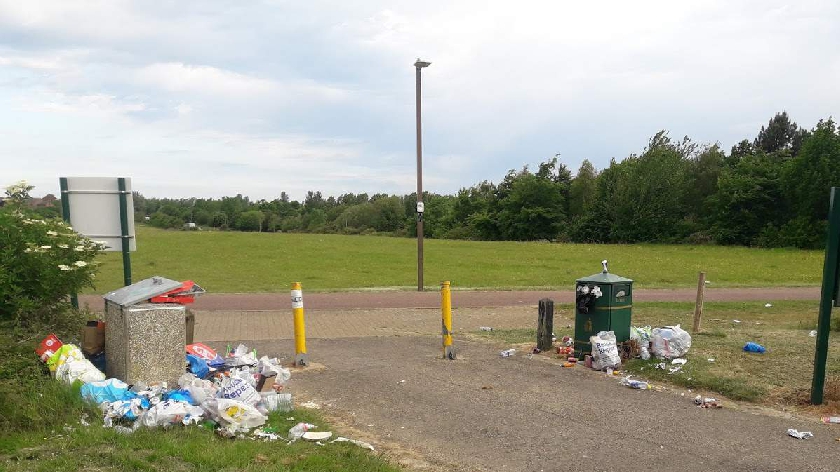 The Parks Trust have reported a 'significant issue' with rubbish being left next to bins in Milton Keynes.
Photos show bags and bags of rubbish next to bins in local beauty spots including Furzton Lake.
Posting the image on Twitter, The Parks Trust said: "The amount of rubbish being left next to bins is becoming a significant issue."
"This rubbish can be harmful to wildlife and is both costly and time consuming for us to deal with."
"Please help us by taking your litter home with you if no bins are available or if the bins are full."
Residents responded in anger at the amount of rubbish shown in the pictures.
Stu Young commented: "Come on people, it's not difficult to take your own rubbish back home."
Check out the images of rubbish found in Milton Keynes parks over the past few days below: