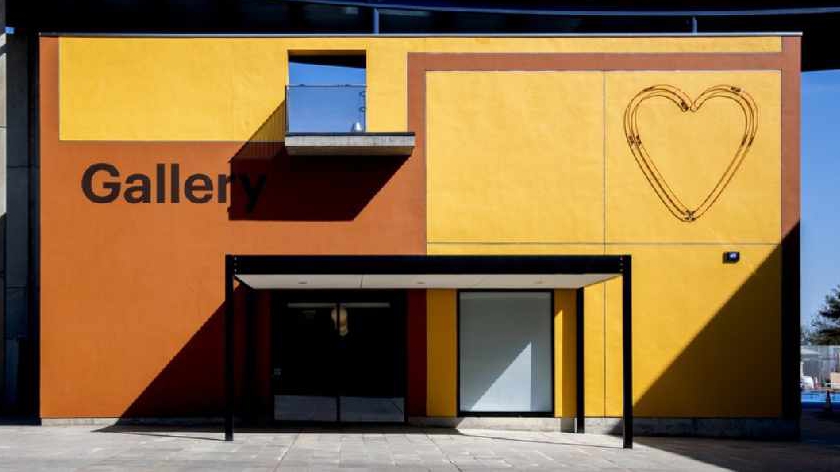 MK Gallery is one of the organisations receiving a much-needed financial boost
Well-loved venues across Milton Keynes are receiving a share of the Cultural Recovery Fund, with a total of £2,077,792 coming to the city.
The fund's aim is to help organisations across England as they welcome back visitors and return to normal operating models in the months ahead.
It will see venues like Bletchley Park, The Craufurd Arms and the Milton Keynes Museum receive a financial boost from the Government to help them survive and thrive.
Seven venues in the Milton Keynes North constituency will receive a slice of the funding, as will a further seven venues in Milton Keynes South.
The largest amounts that have been awarded to organisations in Milton Keynes North is £125,000 for the MK Gallery and £61,305 for SNP Productions.
In Milton Keynes North, Wolverton-based Craufurd Arms will also receive £50,548, which will help the venue that has been struggling financially during the pandemic.
Milton Keynes Museum will receive £50,000. Milton Keynes Arts Centre, within Great Linford, will get £25,000 and MÓTUS, a dance organisation, will also get £25,000.
RGS Music, a music management company, will receive £40,000.
Speaking about the funding, Milton Keynes North MP Ben Everitt, said: "I'm delighted more of our fantastic local venues and cultural businesses have been provided with vital support which will help them recover as we begin the roadmap back to normality.
"I paid a visit to MK Museum last year before the pandemic hit and can't wait to visit even more venues in Milton Keynes once restrictions have eased."
And in Milton Keynes South, the largest total sum of money - £1,282,431 - will go to Bletchley Park, a venue that has received large amounts of funding in the past year, even receiving £1m from Facebook.
The second-largest sum in the constituency - £256,241 - will go to Wavendon Allmusic Plan Ltd, which is the charity behind The Stables.
The Milton Keynes Islamic Arts Heritage and Culture Organisation will receive £89,823, The National Museum of Computing will get £30,442, and Pagrav Dance Company will receive £24,802.
The other venues in Milton Keynes South set to receive a financial boost are Westbury Arts Centre (£19,000) and World Media Initiatives CIC (£16,900).
Iain Stewart, the MP for MK South, said: "It is great news that the Government has allocated over £2 million to venues across Milton Keynes through the the Cultural Recovery Fund.
"This money will be a huge boost for all them as they look to bounce back from the pandemic. I look forward to paying them a visit once they open their doors."